Looking Back With Lee – Remembering Kay Finch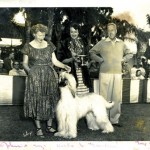 From the archives of The Canine Chronicle, July, 2011
by Lee Canalizo
The year is 1947. A loving husband gives his wife a silver blue Afghan Hound for their 25th silver anniversary. Thus begins the extremely successful tale of the Crown Crest Afghan Hounds under the guidance of the lady receiving the gift, the fabulous Kay Finch. The present her husband, Braden, gave her was named Felt's Thief of Bagdad. He was one of the first of the great dogs that was a continuing influence on Afghan Hounds for many years. Originally shown by the legendary Ellsworth Gamble, Kay would be quick to take over the lead(s) for most all of the subsequent Crown Crest Greats.
During the '50s and onward, Kay was a top breeder in the country, with over one hundred champions. Her Ch. Taejon of Crown Crest (Johnnie) won the Hound Group at Westminster Kennel Club in both 1954 and 1955. He was the sire of twelve champions. He was a true star of the dog shows of the time. It was said, "When Taejon comes into the ring, the other dogs just wilt!" On a more personal note, Kay was an accomplished artist and ceramicist, having attended Art School in Nashville, Tennessee and the Academy of Arts in Memphis, Tennessee. She had a major studio that was operated from her hillside home/property in Corona del Mar for many years. Her bronzes are considered a most prized collectible in many breeds. She was equally as famous for her figurines of diverse subjects, many of which are published in catalogs specific to her work. Any work by Kay is in huge demand within the dog/art community, and we who own any of her work are extremely proud of that fact. The most beautiful bronzes, in my estimation are the Banu head (1947) Ch. Rudiki of Prides Hill (circa 1950s) and Ch. Hope of Crown Crest…all magnificent still today. Kay and Braden had two children: Francis and George. George would also become an artist of note in the canine world. His paintings and sculptures were most exotic; almost to the point of surreal some might say. And her daughter Francis would oversee her business enterprise many years after her passing.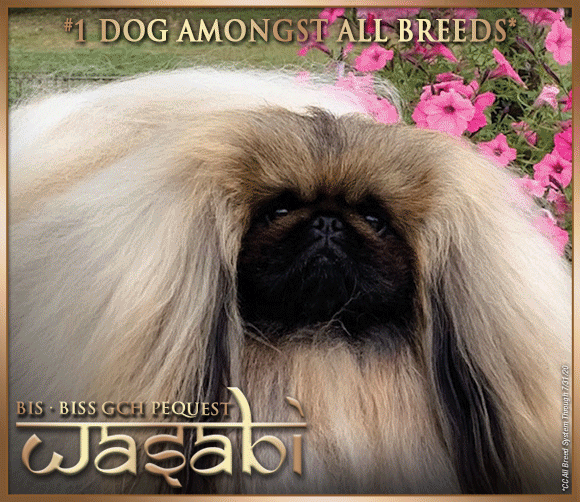 Kay was an AKC judge of All Hounds and All Toys. (Kay also bred many Champions in Salukis and Yorkshire Terriers) To say she was one of the more "colorful" judges of her era would be putting it mildly. I'm sure she had many an AKC Rep either closing one eye…or writing like mad! One just had to watch her in the ring to KNOW she was immersed in the dogs. She was known for making "piles" in her ring…she'd direct you "over in that pile" and often it wasn't till the very end when we would know for sure if you were in a Good pile…or a bad one!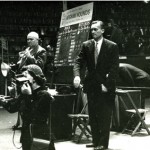 To me: She was fun in the ring and knew exactly what she liked. I remember as a very green exhibitor bumping into her while waiting for an elevator the day before she was to judge 100+ Afghan Hounds at the Trenton show. She gleefully asked a very young Michael… "Young man…what kind of dog is THAT?" Mike goes to answer and, of course, realizes it's the one and only Kay Finch asking …and politely replies this is an Afghan Hound Mrs. Finch! The next day she finds him in the huge open bitch class and places him dead center of this massive ring…and leaves him there!!! Near the very end of her class she walks up to Mike …holds his bitch's (Tara) head in her hands and says. "she's got the cutest little Baby Face,"…You're excused! It took us years to understand the comment…we now knew her to want a powerful strong hound…and many generations later while at a visit to Grandeur Kennels, Kay sees a blue bitch that was bred down from Tara and says: Who's that?. She has the cutest little "Baby Face"!!
It was this trip where Kay would take a dog her rival and contemporary, Sunny Shay's favorite (and personal pet) Ch. Boy Blu of Grandeur who was a veteran by then… (And Kay had to be well into her 80s!) on the front lawn to gait him around showing those who were present that she never lost her "flair" and the two "floated about" providing one of those memorable moments that will never be repeated…but most of all…never forgotten.
I remember once hearing Nigel Aubrey-Jones describe how to get a good start in developing a line within a breed. He stated, "You get the best dog you can from a successful, quality breeder…and the best bitch from another successful, quality breeder… who doesn't talk to one another! And then breed them." Well, that was the "nick" for many of today's most successful lines…Grandeur, Sunny Shay to Crown Crest, Kay Finch. Both of these ladies brought the breed to prominence with their collective style and panache, each vying for recognition from opposite coasts.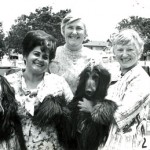 Well…I have now completed my article(s) on the "Afghan Hound Trilogy". See the photo I included…I have shared with you my notes on the three most unique pioneers of the Afghan Hound breed…Sunny Shay, Kay Finch and Mary Nelson Stephenson. Having known them all has enriched me in ways far beyond what one might imagine. Maybe it's our shared artistic bent, who knows, but they each brought so much color to the sport and that's something I think is missing. I'm not sure if, when or how to bring it back!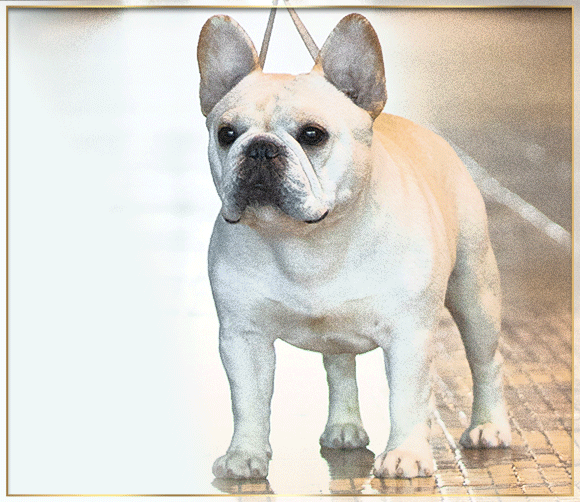 Short URL: http://caninechronicle.com/?p=3250
Posted by
admin
on Sep 12 2020. Filed under
Current Articles
,
Dog Show History
,
Featured
,
Remembering Our Past?
. You can follow any responses to this entry through the
RSS 2.0
. Both comments and pings are currently closed.