The Miniature Pinscher – An Unlikely Success Story
Click here to read the complete article
214 – September, 2023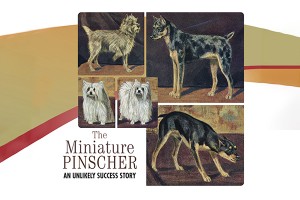 By Amy Fernandez
The Min Pin has endured a bumpy ride to purebred success. In a sense, the breed was waiting for those visionary breeders to come along and make it real.
In Germany's famed Pinscher-Schnauzer Klub, the Miniature Pinscher was basically relegated to the backburner of Pinscher development, with the ever popular Schnauzer and Doberman Pinscher taking precedence. Josef Berta pretty much ran the PSK like an autocracy. Breeds that he favored received resounding support from the club members. Very often, his approach worked. But not always.
Berta had extremely radical beliefs about proper Toy type at a time when tiny size was the paramount measure of perfection. His methods may have left much to be desired, but Berta's insistence on structure and soundness was truly visionary. He regularly pontificated that every dog, regardless of size, must be built to move effortlessly and smoothly. Just in case anyone missed the point, in 1906 he provided a truly inflammatory interview for one of Germany's many publications covering the blossoming European show scene. Berta's concept of Min Pin type was described as a foursquare body, with strong upright forequarters, a strong, sturdy back and a smooth neck to shoulder transition. He described a very recognizable, commanding silhouette–back when Toy dogs were routinely carried into the ring for judging–and nobody ever bothered considering that aspect of the deal. He also spoke at length about short, ugly round heads, which were rampant in the breed at that time.
Click here to read the complete article
214 – September, 2023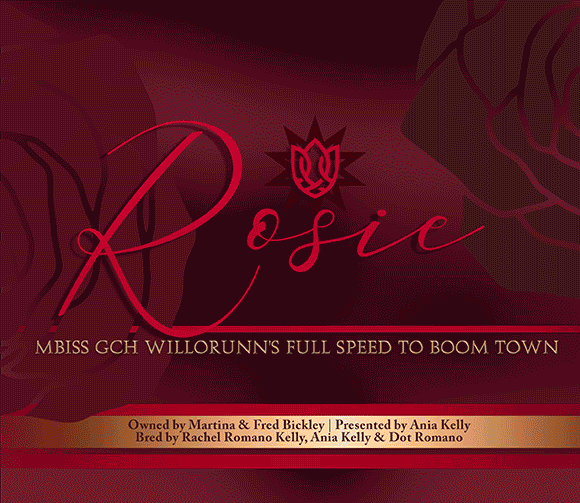 Short URL: https://caninechronicle.com/?p=271518
Posted by
AnthonyA
on Sep 17 2023. Filed under
Current Articles
,
Featured
. You can follow any responses to this entry through the
RSS 2.0
. Both comments and pings are currently closed.