The Junior's Perspective – Stuck In Place
Click here to read the complete article
148 – September, 2022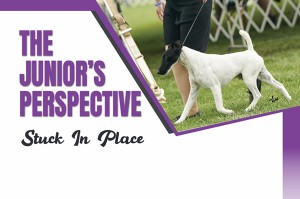 By Jessica Braatz
I aged out of juniors recently, and while I was showing I saw many other juniors 'stuck' rather than growing in our sport. Let me explain…When I was showing, I found that I had reached a point where I was just going through the motions of handling my dog. I'd lost that spark that can capture a judges' attention. I was technically doing it all 'right,' but I wasn't standing out as an individual. I'd always put in the work, but why wasn't I winning?
When I started my juniors career, I was taught to master the presentation of a dog and master my abilities to show it off before moving on to a new challenge. What I hadn't anticipated was my dog and I becoming robotic. My dog was still young and certainly far from a perfect show dog, but I had raised and trained him. The challenge was to break from our routine. I almost always knew what he was going to do and was anticipating it, rather than 'feeling' my dog. My dog was even starting to predict his 'job,' taking the fun out of it for both of us. I was checking the boxes of how to handle rather than growing as a handler. How could I fix it?
Becoming stagnant can happen to anyone in any career. In juniors, getting stuck can be caused by showing the same dog for a prolonged period of time without making any changes in showmanship. Trying a new breed is a great chance to experiment with a new way of handling. Taking a day or two and showing a different dog can reset you and give you a new perspective on your own dog. Last year, I had the opportunity to show a Smooth Fox Terrier for a few weeks. This was much different from showing my usual sporting dogs. Showing him exhilarated me. It was really fun showing him, and it let me try new things. When I switched back to my normal setter, I had broken my routine and found more success and joy in showing him, too. Win or lose, experimenting can often lead to long-term success, and grow your abilities as a handler.
Click here to read the complete article
148 – September, 2022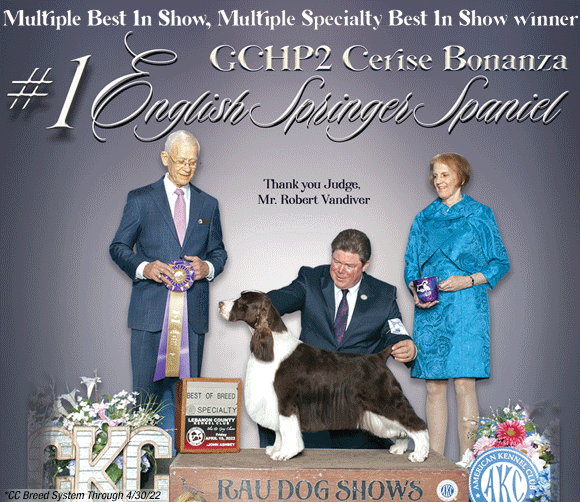 Short URL: https://caninechronicle.com/?p=243684
Posted by
AnthonyA
on Sep 14 2022. Filed under
Current Articles
,
Editorial
,
Featured
. You can follow any responses to this entry through the
RSS 2.0
. Both comments and pings are currently closed.