Acing the Dreaded Dental Exam
Click here to read the complete article
126 – September, 2021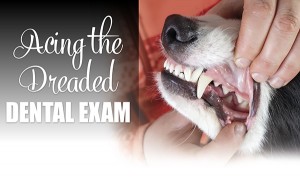 By Sandy Weaver
Teeth. The judge has got to see them, so the handler needs to know how to show them. And often, the dreaded dental exam is where inexperienced and/or lazy handlers show off their lack of attention to training. Sure, it's more fun to train the gaiting – the dog loves that part best – but in order to present your dog properly, you've got to get great at showing the mouth.
Depending on their experience level, the judge has between 2 and 2.5 minutes per dog. Handlers who waste a minute of that time wrestling their way through the dental exam put themselves at a huge disadvantage and risk excusal for "unable to examine." Plus, it's unfair to the dog to put her in a stressful situation and expect her to allow her head to be handled in ways she hasn't been trained to expect and isn't likely to appreciate.
Watch the professional handlers – they rarely have a problem showing the bite. They train their charges before showing up in the ring, and they're confident in their own ability to show the bite, teeth or entire mouth, depending on the dog they're showing. They are generally so good at showing the mouth that you might miss the exam if you're not watching carefully.
You can get that good, too. Whether you're new to showing dogs or have been at it a long time and just don't like that part of training and showing, you owe it to your dog and your checking account to get great at the dreaded dental exam.
Here are some things you can work on to do a professional-handler-level job showing the mouth the next time you're in the ring:
1. First, know exactly what parts of your dog's mouth the judge is required to see. The AKC created this excellent chart and instructions for judges – they're equally valuable for handlers, so you know the correct way to show off those pearly whites. The instructions explain the exam and the chart shows the correct mouth exam by breed: http://images.akc.org/pdfevents/conformation/Oral_exams.pdf
Click here to read the complete article
126 – September, 2021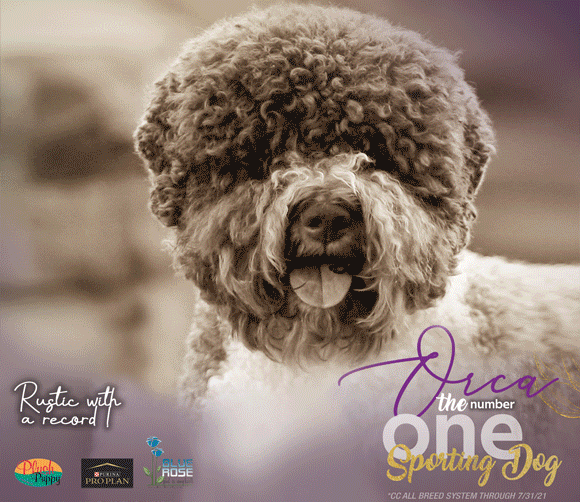 Short URL: https://caninechronicle.com/?p=211287
Posted by
AnthonyA
on Sep 12 2021. Filed under
Current Articles
,
Featured
. You can follow any responses to this entry through the
RSS 2.0
. Both comments and pings are currently closed.