The Challenge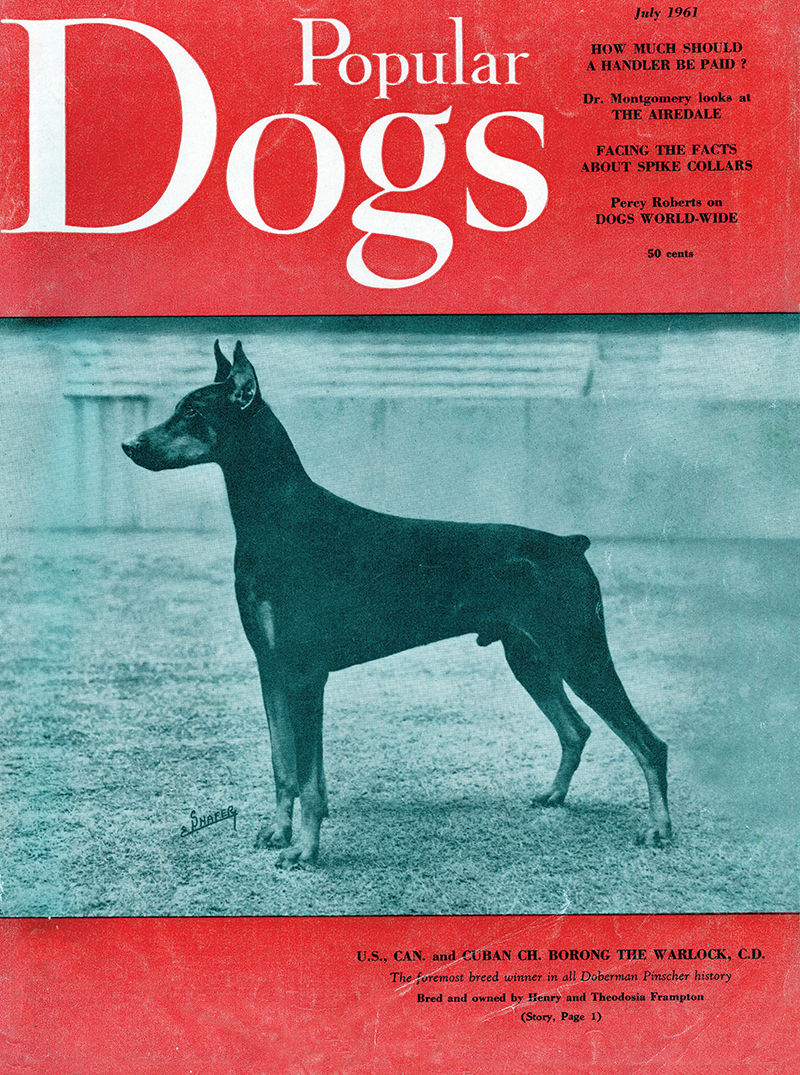 By Amy Fernandez
Showing dogs has always been way harder than it looks. There's nothing more satisfying than hearing some clueless critic disparage the technical challenges of this sport–and subsequently watch them give it a whirl. Frequently, I hear about individuals in "high pressure professions" deciding to show dogs for a relaxing, recreational diversion. The joke's on them.
The perpetual question is whether this sport has gotten harder or easier over the decades. There is no end of opinionated discussion on both sides of that argument. However, everything is relative. Case in point, prior to 2015 there was non-stop talk about revising the Triple Crown requirements because no one had conquered that challenge since Affirmed crossed the finish line at Belmont way back in 1978. (Of course, the '70s had given us three Triple Crowns in quick succession, which had conversely led to intensive speculation about raising the bar because this test of speed, stamina and courage had obviously become way too easy. As years went by, that debate fizzled and eventually went in the opposite direction. Then, finally American Pharaoh pulled it off, followed by Justify in 2018. That turnaround defied all predictions and–for the moment at least–everyone seems to have shut up about revising the Triple Crown requirements.
But let's get back to our canine here and now. Entries are low and majors are scarce across the board. Most of that can be attributed to existential factors like gas prices and general economic malaise. But it's the ideal environment to revive that age-old debate about dog show challenges.
Here's an interesting case to consider. Back in 1961 shows were starting on an upward trend—although no one envisioned the coming 1980s bacchanal of enormous nationwide competition. Plenty of breeds were in our current situation of ferreting out a point here or there. Getting any dog on top took A LOT of work.
By then, Ch. Borong The Warlock, CD had been the nation's top winning Doberman for four years. Along the way, he had set (and broken) several new breed records including three national specialty wins.  That becomes even more impressive when you consider that he was breeder/owner/handled all the way. And even back in the 1950s and '60s, the Doberman was most definitely a "handler" breed, with the likes of Peter Knoop, Phil Marsh and Harry Sangster setting the pace.
Warlock was sired by the German import Ch. Astor von Grenzweg, CD out of Ch. Florowell Allure, CDX. He descended from quality and his breeders, Henry and Theodosia Frampton of Miami, Florida were strictly hobby breeders. Like most of us, their dogs were pets.  Whelped in 1955, the Framptons started Warlock's formal obedience training before he ever set foot in a conformation ring. He was one year old by the time they got around to that, but he quickly made up for lost time, finishing in four weeks with four majors. At that point they felt confident about putting him right into the specials ring.
And it wasn't a half-hearted show campaign. Always owner/handled, Warlock was shown from coast to coast, pitted against the breed's top winners from the get-go. By the end of 1958 he was ranked tenth in group with 13 group wins and one BIS. He ended the following year in ninth place with two BIS and eight more groups. Somehow, the Framptons also found time to show him in France, Germany and Luxembourg that year. The next year they showed him in obedience simultaneously, where he finished his CD in three straight shows–the high scoring dog each time. He also earned Canadian and Cuban titles that year. The Framptons also managed to finish four of his littermates.
Warlock was campaigned through 1961. Although he never broke into the all breed top ten, he retired with 230 BOB, five BIS and 55 group wins. In the early days of the Phillips System, he became the first Doberman to notch up such a longstanding record of top ten group winning. The Framptons estimated that he traveled over 250,000 miles during his specials career.  Along the way, he also sired 38 champions.
So, here's the thing. A great deal has changed in this sport, but not the crucial factors–a great dog and plenty of determination.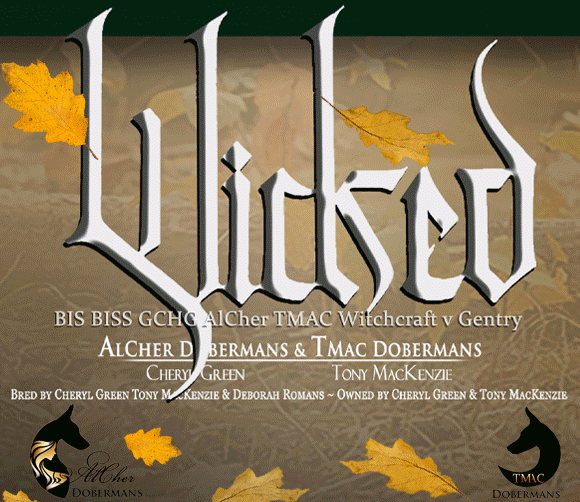 Short URL: http://caninechronicle.com/?p=247702
Posted by
admin
on Oct 5 2022. Filed under
Current Articles
,
Dog Show History
,
Featured
. You can follow any responses to this entry through the
RSS 2.0
. Both comments and pings are currently closed.