From the CC Vault: Betty Regina Leininger – A Study in Elegance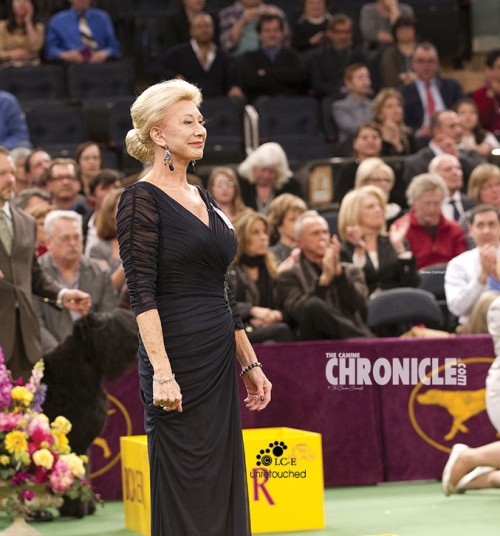 From The Canine Chronicle - February, 2014 Issue page  72
By Joan Harrigan
Photos by Lisa Croft-Elliott
The 2014 Westminster Kennel Club Best In Show Judge
Betty Regina Leininger of Frisco, Texas is the kind of judge who finds excitement and glamour at every dog show. Whether dressed in an evening gown and judging a group at Westminster or enduring the heat without a hat at an outdoor show, Leininger says, "there are always wonderful dogs!" Over the years, judging assignments have taken her to Long Beach, California for the 2003 AKC/Eukanuba National Championships, to the World Shows in Rio de Janeiro (2004) and Mexico City (2007), and to the Garden to judge the Non-Sporting Group in 2004 and the Working Group in 2012.
Leininger has judged many national specialties during a career of more than 30 years, including three Doberman Pinscher Club of America National Specialties. She has also judged specialties for rare breeds such as the Norwegian Lundehund, Pumi, and Fila Brasileiro. Leininger has been privileged to judge Best in Show at many U.S. shows, and is also a sought-after international judge. She has judged in China, Taiwan, Japan, Australia, and New Zealand, as well as multiple South and Central American countries, and her native Canada. "I'm not quite as brave as I used to be," she says. "Over the years, I have visited many countries where I couldn't speak the language and wasn't familiar with the culture. Today, air travel is much more challenging, though, and this has reduced the appeal of accepting overseas assignments. And, it is more difficult to recover from a long flight now than when I started judging in 1983!"
After decades of hard work and "two PhDs-worth of research and knowledge" Leininger approaches the "plum" of her career in dogs with great anticipation: she is the 2014 Best in Show judge at the Westminster Kennel Club Dog Show. "It's the Super Bowl of dog shows, and there is something about walking onto the floor of the Garden that is just magical," she says. "I am so very fortunate to have been invited to judge Best in Show this year."
It Began with a Police Dog
Born in Salmon Cove, Newfoundland, Leininger grew up in the province's largest city, St. John's, with two brothers and assorted family pets, always including a cat and a dog. "The dogs were rescues or puppies we were given," she recalls. "Never a purebred."
An officer of the Royal Canadian Mounted Police unwittingly began Leininger's career in purebred dogs when he retired and gave her his black and silver German Shepherd police dog, Palomar's Ladd. "I was only 21," Leininger recalls. "I loved the breed—to me, they are poetry in motion, and so very smart and so incredibly loyal. The German Shepherd breed remains very near and dear to my heart to this day." Read more at http://www.onlinedigitalpubs.com/publication/?i=195177&p=82&view=issueViewer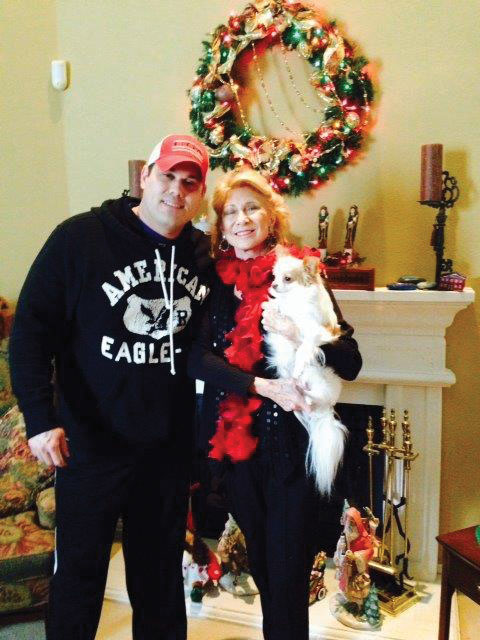 #caninechronicle
Short URL: http://caninechronicle.com/?p=255549
Posted by
admin
on Jan 19 2023. Filed under
Current Articles
,
Dog Show History
,
Featured
. You can follow any responses to this entry through the
RSS 2.0
. Both comments and pings are currently closed.