A Costume Does NOT Make the Collie (Man)!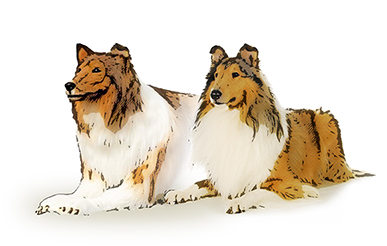 By Amy Fernandez
We're all familiar with the "follow your dream" ethos. Just in case anyone needed a refresher, Warner Brothers has provided us with "Barbie", this summer's blockbuster.  For most of us that dream headed in a canine direction from a very early point in life. That's why we're here. Ours is a happy little canine universe where dog-related obsessions require no explanation.  And, as we know, those passions may cover some weirdly expansive territory. But at the end of the day we're all here because we love dogs. 
Even though that label applies to millions of people, the thing that sets us apart is a keen, discerning eye.  At some point in our obsession, mere admiration evolves into expert appreciation.  At a glance, we KNOW what we are looking at when it comes to dog flesh. 
Developing that fine-tuned sense of judgment takes time, dedication and, of course, some hefty pocket change. And as we know–unfortunately–regardless of those factors some people never quite get it.  Their professed dedication never rises beyond driving with one wheel in the sand. 
That was my first thought when I checked out Toco, the Japanese media sensation who reportedly has spent $14,000 to satisfy his lifelong dream of transforming himself into a Collie. His journey from human to Collie has already garnered an enormous social media fan club–32,000 YouTube subscribers according to a recent NY Post story.  By way of explanation he said, "Do you remember your dreams from when you are little? You want to be a hero or a wizard…" Yeah well, I wanted to be a mermaid and I'm still waiting for that one. 
In contrast to my shallow hopes, Toco never let go. He maintains an anonymous identity, fearing possible negative reactions from work colleagues. (Let's not go there). Anyway, his bespoke Collie costume was created by a pro costume company and online estimates for his getup have ranged from $12-35,000. My question is how did they manage to get so much of it so wrong? 
Frankly, it's hard to find a person who doesn't love Collies. Lassie fascination long ago transcended American TV.  Toco describes himself as obsessed with the breed from childhood, which suggests a more discerning eye. According to Zeppet, the costume makers, Toco's perfectionist demands required endless revisions to his Collie suit. Their spokesman also noted that reproducing a realistic Collie coat was the biggest challenge.
Did anyone actually study real Collies anywhere along the way to this goal? Perfecting Collie coat is a major challenge from a genetic standpoint, but we are talking cosmetic artifice. So, there's no logical explanation for this rendition. 
Regardless of that, Toco's YouTube videos are insanely popular. Most recently, fans were awestruck watching Toco eat dog food. Ho hum. Every kid growing up in a dog environment has ventured into that experiment. What was more interesting was his much anticipated public outing as a Collie. Toco needs to brush up on his acting skills.  The reaction of real dogs said it all.  I have often watched dogs freak out when suddenly confronted with a realistic dog painting, sculpture, video and even their own doggy selves reflected in a mirror. After a few spooky seconds they put the story together. But sorry Toco, real dogs were not fooled for one second. 
They knew instantly that Mr. Collie was no such thing. A few dogs curiously approached. They were the brave ones because Mr. Collie 's performance lacked any semblance of convincing dog signaling.
 So, despite his years of effort and expense, it's time for Toco to go back to the drawing board.  The whole thing really makes me wonder what most people actually see when they watch dogs.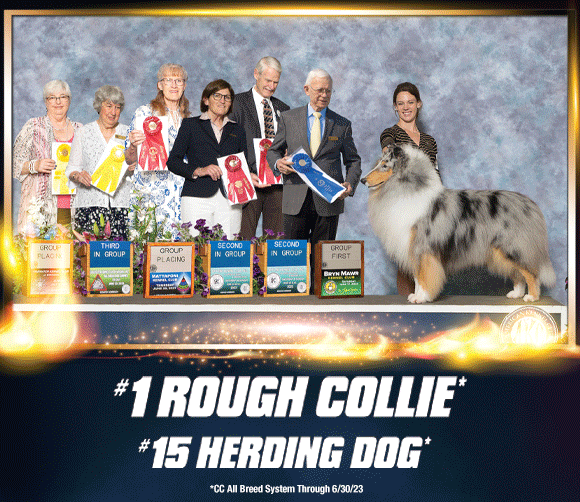 Short URL: http://caninechronicle.com/?p=270063
Posted by
admin
on Aug 17 2023. Filed under
Current Articles
,
Editorial
,
Featured
. You can follow any responses to this entry through the
RSS 2.0
. Both comments and pings are currently closed.