Trumpet: A Bloodhound Wins Westminster
Click here to read the complete article
98 – September, 2022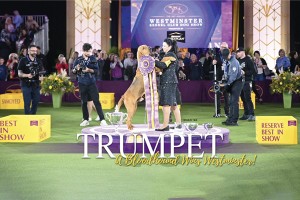 By Amy Fernandez
Wow, finally after all these years Westminster gave us a Bloodhound. Five-year-old GCHB. Flessner's Toot My Own Horn picked up his fifth BIS at Westminster, earning his 40th group win along the way thanks to Group judge, Eugene Blake and BIS Judge, Dr. Donald Sturz, Jr. Mostly, congratulations to Trumpet. The Flessner prefix has long been associated with top winning Bloodhounds but Westminster 146 truly sealed that deal for sports history.
However, in terms of the big picture, you might call this breed the ultimate bridesmaid. All the boxes are checked, and as a tried and true working purebred, the quality has always been there. It's just that so much extraneous nonsense kept getting in the way.
From the start, the Bloodhound has been cultivated for a single purpose–and no breed can match its specialized, almost supernatural talents in that department. That talent comes with a signature look–those long ears, a woebegone expression and hound dog lovability inevitably led to a few rounds of exploitative breeding. But, like many highly specialized, functional breeds, the fads tend to burn out fast. Still, the Bloodhound has experienced a rocky road to survival.
The breed's reputation as the definitive scenthound can be traced all the way back to Classical Greece where Bloodhound ancestors were celebrated (and historically documented) for their incredible ability to follow cold trails. Historians like Stonehenge and Ash have theorized that returning Crusaders introduced Bloodhound forerunners to Europe from the Middle East approximately 1000 A.D. Other sources suggest that the primary Bloodhound ancestor, the St. Hubert Hound, existed in Europe well before the Crusades and was developed by the Benedictine Monks of St. Hubert who took the next step in refining this classic purebred concept into the modern Bloodhound prototype.
Click here to read the complete article
98 – September, 2022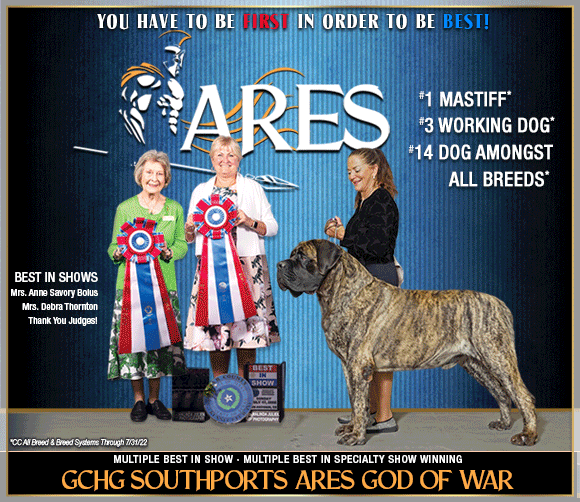 Short URL: https://caninechronicle.com/?p=243601
Posted by
AnthonyA
on Sep 9 2022. Filed under
Current Articles
,
Editorial
,
Featured
. You can follow any responses to this entry through the
RSS 2.0
. Both comments and pings are currently closed.