Tally Ho Kennels
Click here to read the complete article
226 – October, 2021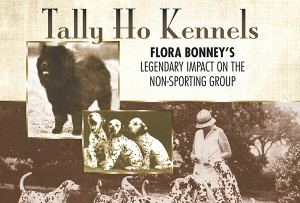 By Amy Fernandez
The dog biz has changed a lot, but I won't preach to the choir. Among other things, the idea of exploring multiple breeds instantly undermines credibility. Yes, there are valid reasons for that. In reality, mastering a breed requires many years of hard work and dedication. And "student research" garners no respect in this sport. The thing is that so many breeds are desperately lacking knowledgeable supporters these days. That fact is arguably becoming a bigger threat to their genetic integrity.
This issue truly is relevant to Non-Sporting breeds, which have become so compartmentalized that the mere idea of crossover interest immediately raises red flags. The entire group population kind of precludes that possibility. Exactly what is the common denominator gluing these breeds together? About the only thing you can extrapolate from the Non-Sporting designation is that they are not Gundogs. The Kennel Club calls them Utility breeds, which is equally vague and pointless as far as descriptive classifications. This grouping of breeds is bizarre and indefinable simply because there is no common thread of function or history linking them together.
Yes, crossover participation certainly goes on in the sport, but it usually follows more logical lines like Irish Setter/English Setter or Whippet/Greyhound. Even some of those cross-group allegiances makes sense like St. Bernard/Clumber Spaniel. But most of the time when someone juggles three or four breeds our collective mentality generally suspects nefarious motives.
Xolo, Tibetan Spaniel, Bulldog….there's no rational basis for grouping them together or appreciating them collectively. That's probably why you don't find much crossover involvement for Non-Sporting breeds. The problem is that a lot of these breeds truly need more intelligent, dedicated dog people manning the ship, because they can and do make a huge difference.
That got me thinking about Flora Bonney. If she's remembered at all these days, it's via her once famous Tally Ho Dalmatians. As Esme Treen put it in her 1992 Dalmatian book, "Her kennels produced numerous champions and is one of two kennels to have owned a three-time National Specialty winner, Ch. Tally Ho Last of Sunstar."
Click here to read the complete article
226 – October, 2021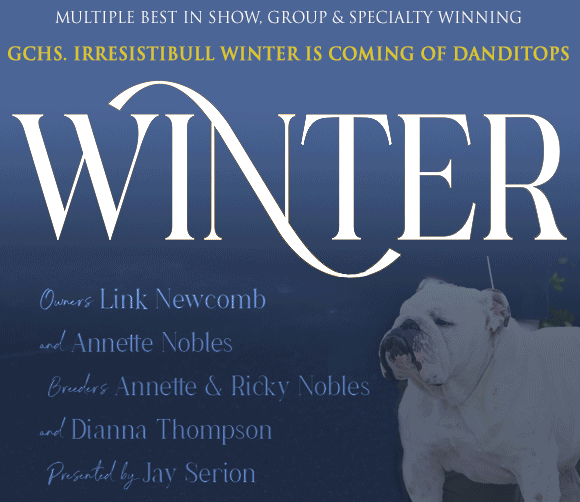 Short URL: https://caninechronicle.com/?p=214012
Posted by
AnthonyA
on Oct 18 2021. Filed under
Current Articles
,
Featured
. You can follow any responses to this entry through the
RSS 2.0
. Both comments and pings are currently closed.