Sir Bedivere – A Lyndhurst Legend
Click here to read the complete article
178 – October, 2021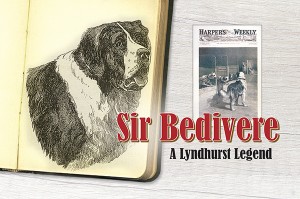 By Amy Fernandez
The general public may never truly appreciate the esoteric knowledge required to breed great purebred dogs. It takes an incredible amount of time and effort to learn this stuff. However, there's one aspect of purebred quality that they will instantly latch onto… MONEY!
Regardless of the breed, a whopping, gigantic price tag never fails to grab their attention. This fact is as old as the sport itself. Take Sir Bedivere, for instance. He made big news when Jay Gould's young son, Frank, purchased the dog for his newly established St. Bernard kennel up at the Lyndhurst Estate in Tarrytown. As the Times reported in a March 18, 1898, Kansas City, Missouri, dateline: "As a result of negotiations begun at the recent Madison Square Garden show, Frank J. Gould has become the owner of Le Prince, the celebrated ten-thousand-dollar Saint Bernard now being exhibited by C. A. Pratt of Little Rock, Arkansas. Two other Saint Bernards, La Queen and Sir Bedivere, were also sold to Mr. Gould and will be shipped to New York on Saturday. Mr. Pratt declined to state the price."
That was the tasteful thing to do, but it was an open secret. Young Frank truly turned on the money tap to stock his short-lived but much celebrated kennel. He wasn't inclined to start at the bottom. Thanks to his older sister, Helen, the project was ready for liftoff. Lyndhurst's associate director Krystyn Silver explains, "Frank couldn't inherit until he reached 21. So, when he turned 18 his older sister, Helen, who was acting as his guardian, realized that this kid was in drastic need of constructive direction. Helen decided to channel his energy into something that was already a well-established passion of the Gould family. But Frank was flighty," Krystyn admits. "His involvement with the dogs spanned about 1890-1905."
That's just when America's dog game started taking off. And as Krystyn points out, "Frank's kennel at Lyndhurst was among the first grand purebred kennels in this country." That's true. There was J.P. Morgan who basically had the field to himself until Samuel Untermyer started Greystone Kennels. Their money-fueled rivalry ignited much broader interest in the entire dog game. Frank entered the sport at precisely the moment when big money owners, fabulous kennels, and incredibly expensive winners reset the dial for competitive conformation. It was an unbeatable recipe.
Click here to read the complete article
178 – October, 2021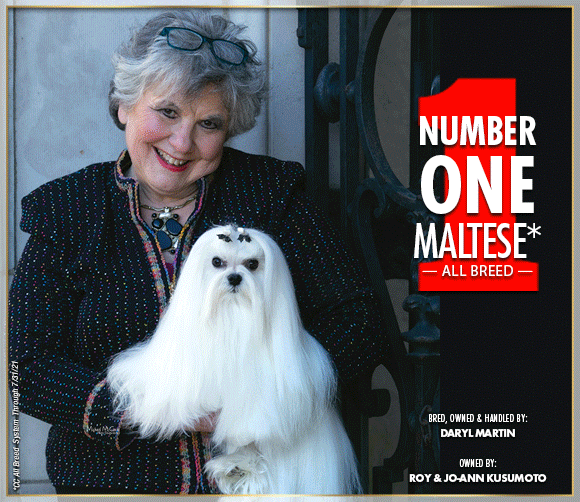 Short URL: https://caninechronicle.com/?p=213973
Posted by
AnthonyA
on Oct 13 2021. Filed under
Current Articles
,
Featured
. You can follow any responses to this entry through the
RSS 2.0
. Both comments and pings are currently closed.