Looking Back With Lee – Missing Our Missing Links!
Click here to read the complete article
By Lee Canalizo
Our dog show world is suffering from a huge disconnect and, in my opinion, it's going to get bigger and more damaging as time goes by.
We are losing our links between the old guard, the foundation of our dog show world as we know it, and the present day dog show community. This is not only an unfortunate happening; it appears that it is becoming downright disastrous. Where are the up-and-coming stars, the Micheles, the Janies, Bobs, Houstons, Edd Bivins, etc.? Don't get me wrong, there a few shining lights in the picture, but not nearly enough to fill the needs of the future of our sport.
We have lost so many links between the great and talented persons of the past and the generation of young people they took under their wing to teach, mentor (and often work like slaves), while passing on their knowledge and plain old common sense that is needed to be really a good dog person.
Today, I want to remind my readers of one of these important links… Richard Bauer. I choose Richard, not because he was a single example of one who dedicated his life to his craft, but because he was one of the many from that era. I saw him on a weekly basis and experienced a degree of personal interaction with him over many years as a competitor, mentor and friend.
He started with a pet quality boxer that he trained for obedience and went on from there.
Richard worked for Anne Clark and learned from the ground up. He assisted the Clarks for over a decade before venturing out on his own. He didn't venture far because he and his partner, Blair Prentice, would acquire the legendary Surrey Kennels in Mahopac, NY where the Curzon banner flew until his evolution from handler to judge occurred in 1991.
Handlers like Richard didn't just do a fast "Show n' Go"… they were immersed in their associated breeds. They developed an ongoing relationship with many different breeds and breeders. Of course, many of the top breeders of the day were wealthy patrons that made a major breeding operation possible. Some of these desirable clients transitioned to Richard when Anne Clark retired. Mrs. A. Calendar Person of Momart Poodles was one, Barbie Erwin and her Brightwood Papillions another. Being a hound person, I found my dogs and the Rudel Greyhounds of Dr. Neustadt bumping heads in the big rings. Actually, our heads didn't collide all that often at the end of the competition, but we were close enough in line to make contact because the Afghan Hound and the Greyhound were always next to one another!
Richard's association with these breeds wasn't just confined to the show ring. He contributed greatly in the breeding plans and training of many of the great ones. I saw firsthand many an in-depth chat going on with my mentor Sunny Shay and Richard time and time again.
Nowadays it seems one passing conversation is designated as a mentoring session on a judging application, but how many of those people claiming someone as a mentor actually carried their photos in or on their tack box for years, long after that person passed, as Richard did of Sunny? These kinds of people became part of one's fiber… their respect had no limits. They were there in good times and bad.
Richard was there for any one of his friends that needed him. Trust me, many took grasp of his largess and Richard helped them defeat whatever demons were taking them toward a downward spiral. Indeed, Richard would become the "poster boy" for finding the right path in life. We shared many weekends judging together and whenever needed I was there for Richard to get him to his "meetings"… and he would be there to get me to church if asked. I was just one of many who would be there for him if and when. A perfect example of our warm connection was the night I judged the Hound Group at Westminster. Of course, I was very nervous and I had forgotten to wear my Take the Lead pin. I did not want to enter the big ring without the support that this recognizable insignia instilled in people. Richard came up to me while I was waiting to enter the ring to wish me well, and I told him my plight. In his usual wonderful way, he immediately unhooked HIS red ribbon and pinned it to the lapel of my tuxedo jacket! A "Richard" moment I will never forget.
It would come as no surprise those acts of kindness would be recognized with a Handler of the Year Award for Richard in 1980.
Richard, in turn, would come full circle from his apprenticing days with the Clarks and pass his knowledge on to his apprentices with familiar names like Jimmy Mitchell and Michael Pawasarat. He forged close bonds with Mari-Beth O'Neil and Scott Proctor while breeding English Cocker Spaniels. I know there are many more, but those names are not coming to me…but I sure remember some of those smart, talented youngsters…and I hope I get notes from some that are now thinking of Richard for all that he gave to them.
I don't want to pick on the newer generation. You are all more important than you might realize. I just want anyone who is reading this to know there has been a disconnect of late. It seems winning is "the only thing"… and that perception has to change. Breeding sound, quality dogs trumps everything, and being responsible for those dogs' well-being and development is one's primary commitment to a successful future for those animals. We are now experiencing more turnover with the next (third) generation of steadfast dog folk looking to hand over the reins to the youngsters who will shape the future of the sport. Let's not bring a tear to these retreating eyes by losing focus on the important people who formed foundation of our sport.
Finally, to all in need of a mentor, just ask! Don't even think of becoming a mentor unless you have the goods to back it up. The dog game can remain strong if we don't try to reinvent it. It will survive all the technical advancements, but it won't survive the loss of good, old fashioned hard work that only ones hands, eyes and ears can provide.
Just like the bumper sticker said back in the day, "A friend of Bill's" Find a friend of "Richard's" and stay on the right track!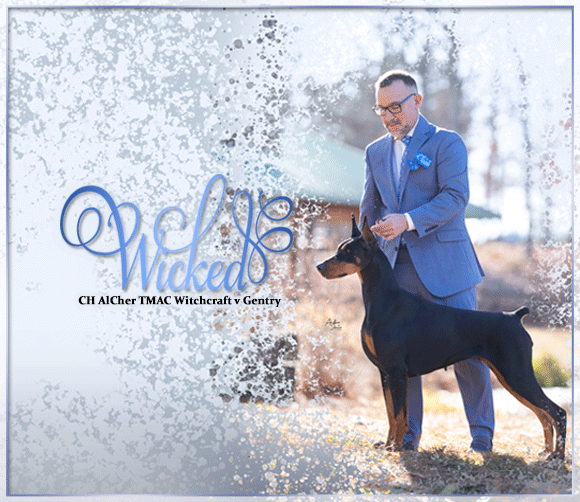 Short URL: https://caninechronicle.com/?p=57112
Posted by
admin
on Jan 22 2022. Filed under
Current Articles
,
Editorial
,
Featured
. You can follow any responses to this entry through the
RSS 2.0
. Both comments and pings are currently closed.