Breed Priorities – Yorkshire Terrier
Click here to read the complete article
278 – September, 2022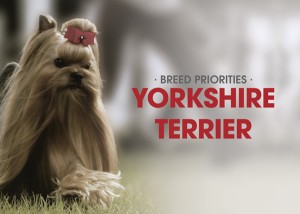 By Nikki Riggsbee
The Yorkshire Terrier is the most popular toy breed in the United States based on AKC registration statistics for 2021, ranking thirteenth among two hundred recognized breeds. It was one of the first toy breeds (with the Pug) to be recognized by AKC, in 1885.
The breed was developed in northern England and used as ratters. Several now extinct breeds are estimated to be the progenitors of the Yorkie: Clydesdale Terrier, Waterside Terrier, and Old English Terrier. They were originally shown in England as the Broken Haired Scotch Terrier or Toy Terrier. They got the name "Yorkshire Terrier" by 1874.
We found thirty-eight Yorkshire Terrier experts to invite to take a survey on their breed's priorities; six could not be reached. Twenty-two said they would participate, four declined. Twelve completed surveys arrived by the deadline. The group averaged over forty-four years in the breed. Those who judge have been doing so for over eighteen years on average and have judged their national specialty and other Yorkie specialties.
Yorkshire Terrier Virtues
Click here to read the complete article
278 – September, 2022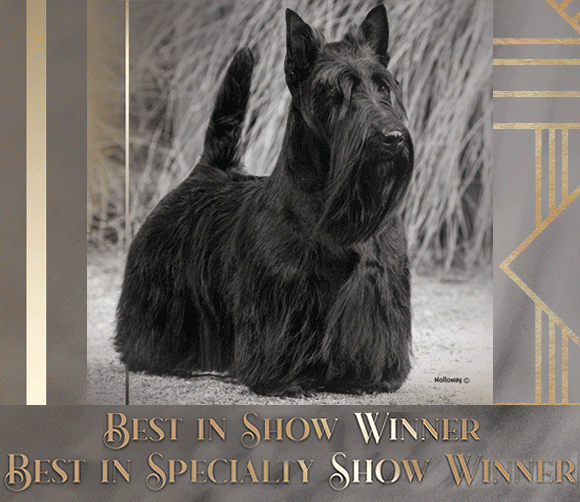 Short URL: https://caninechronicle.com/?p=243743
Posted by
AnthonyA
on Sep 23 2022. Filed under
Current Articles
,
Editorial
,
Featured
. You can follow any responses to this entry through the
RSS 2.0
. Both comments and pings are currently closed.