All Revved Up!
All Revved Up!
Yes, Dogs are our life, but we all have some sort of a side passion. A little something, we do to otherwise occupy our minds.  I have always been amazed by the number of Motor Heads in the dog world.  Cars and motorcycles ranging from the classics to just plain funky are hidden in some of dogdom's secret garages.  Check out Crystal Brooks' 1963 International Harvester Scout 80 pickup.
True fact about a dog show, you never know what will happen or cross your path, like this awesome 1963 International Harvester Scout 80 pickup. In chatting with a friend, Gary, at the shows, who also lives within 30 minutes of me, he had quite the gem stashed away in his garage for the last 8 years. Gary had bought the little truck as a project for himself, but never seemed to get enough time to jump into the project. I had wanted a Scout since I was a teenager, so I HAD to go see it. The minute I saw it, I HAD to have it….not to resale, although bids have been claimed on it in my will, but to restore and have some fun with the old girl! So we bought it and went back the following weekend to pick it up, flatbed trailer in tow. The biggest concern was that it may have to be winched onto the trailer, but nope! After a few hits of starting fluid, that little original slant 4 fired up and left the garage for the first time in years. My husband drove it up onto the trailer, we tied it down, and off to her new residence. We are just getting started on the restoration, so much more to come, but the start has been interesting and a lot of fun! The danes love it, as does the neighborhood, so yet another dog wagon adds to the pack. Stay tuned!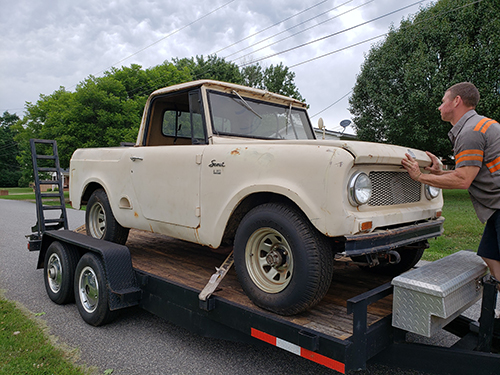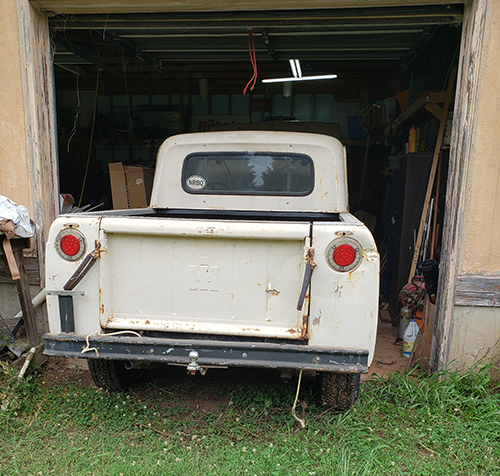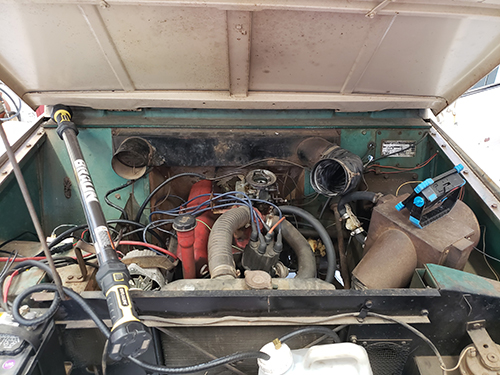 What's in Your Garage?  Send me a photo and bio for our All Revved Up! Segment jane.myers@caninechronicle.com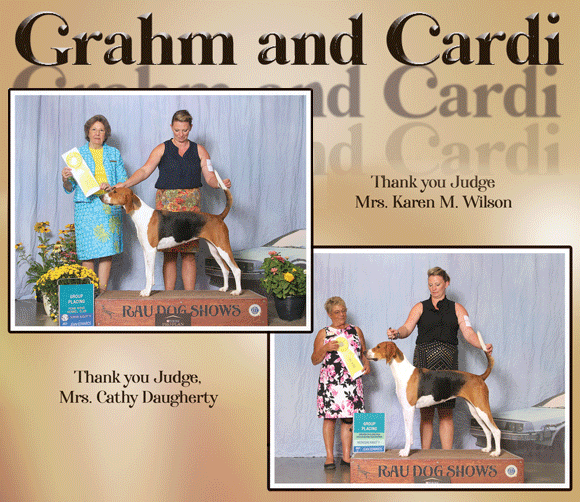 Short URL: https://caninechronicle.com/?p=213313
Posted by
Jane Alston-Myers
on Sep 27 2021. Filed under
Current Articles
,
Featured
. You can follow any responses to this entry through the
RSS 2.0
. Both comments and pings are currently closed.