Table Talk · January 18, 2023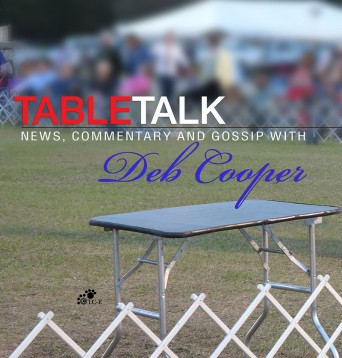 Another show year is off to a great start! I love watching the new hopefuls and seeing the handlers' and owners' excitement for their new dogs. What is next? Who is next? I wish good luck to all in 2023. Most importantly, have FUN!!
The topic of withholding ribbons has come up again recently. In my humble opinion, this can be a double-edged sword. I think we all agree that we do not want to see dogs finish a championship if they are not deserving. We also agree that withholding ribbons is part of the judge's responsibility. Or is it? Is it just as effective to put a dog with poor quality at the end of the line? What if it's the only one in its class? When I say double-edged sword, I am most concerned about the new exhibitor. Having a ribbon withheld could be the difference in whether that exhibitor returns to another show or not. On the other hand, if we have a new exhibitor that simply does not know any better, and is lacking the understanding of the breed standard, do we want that individual to continue to spend entry money on a specimen that is not deserving? What is the best way to send a message to that individual? Should a judge withhold a ribbon, or not place the dog then talk with the exhibitor afterward? The judge could kindly explain the breed standard, and perhaps refer them to someone knowledgeable in the breed for mentorship. This action assumes the judge has time for this type of conversation and would really depend on the load they have been assigned that day. I believe the delivery of the message is most important. A kind explanation about the dog's problems while attempting to avoid offending the exhibitor may be an approach. This explanation should be given whether a ribbon is withheld, or if the dog is left at the end of the line. What are your thoughts? Please drop me a line at deb.cooper@caninechronicle.com.
Many thanks to all of you who reached out with ideas about promoting dog shows locally in an attempt to get spectators to attend dog shows for education and potential future participation.  One of the ideas I received is one that has been used by some of the larger shows like Houston.  A children's art show! Deciding to have the art show is only the beginning. It involves going to local schools and distributing fliers then requiring that the entrant drop off their artwork at a booth at the dog show. It may get the entire family to attend! Offering a prize helps, too.
Participants that attended the Palm Springs shows felt especially welcomed and appreciated as the Kennel Club of Palm Springs offered a $250 Best Owner Handled Dog In Show prize!! The icing on the cake was that it was the very first show for the dog who won! Thank you to the Kennel Club of Palm Springs for the NOHS recognition, and congratulations to the winner!
It is hard to believe, but plans are underway for the Kentuckiana Cluster in March. This is one of my favorite clusters in the country. It has depth of quality, big numbers, and something for everyone including NOHS, Pee-Wee, Bred-by Exhibitor groups, Puppy Groups, etc.! Please be sure to put this cluster on your calendars and join in the fun! Motorhome parking is being done online this year. Please go to this link to reserve your spot!  https://parking.kyexpo.org/homepage.
It is with great sadness that I share the news of the passing of AKC all-breed judge and Lhasa Apso breeder Keke Kahn. Mrs. Kahn began her judging career in 1972 and achieved All-Breed status in 1997. She had the good fortune to have judged all over the world. She retired from judging in 2019. Keke always spoke of her 3 children and 7 grandchildren with a big smile. She loved judging. She will be sorely missed by all that had the pleasure of knowing her, as well as those in the sport of purebred dogs. Keke's stepdaughter, JoAnne Milobsky, is requesting photographs of her mother. Those who would like to send photographs should send them to JoAnne at joannelcsw@aol.com. The Canine Chronicle extends sincere condolences to her friends and family. The family is requesting donations in Keke's memory be made to the American Heart Association or Take the Lead.
The fancy lost another long-time participant and beloved member of our dog show family. Ron Scott passed away on Monday. Ron was a long-time member of the Kennel Club of Philadelphia and past show chair of Harrisburg KC. He owned many top winning dogs over the years. He will be missed by the fancy.  Sincere condolences to his wife, Debbie, and the rest of his family and friends at this most difficult time.
Healing thoughts to Tara Martin-Rowell who dislocated her elbow. Hang in there, my friend, you will be as good as new in no time!
Keith Olsen has suffered a bit of a setback and has been readmitted to the hospital. Our thoughts are with Keith and his wife, Erin, who is also healing. Get well soon, both of you!!
There will be a celebration of life in memory of Pat Hastings at the Rose City Cluster in Portland this coming weekend. The celebration will take place on Saturday, January 21 from 5:30-8:00 in the Oregon Dog Judges Seminar Room.
Dana Cline will be off the circuit for about six weeks as he undergoes triple bypass surgery this week. We are glad you caught this in time, my friend! We wish you the best and hope the healing process goes quickly. We will see you back in the ring soon!
Congratulations to Lauren Hay-Lavitt and Robert Portal on their recent marriage. May you have a lifetime of love and happiness ahead.
Esteban Farias and Jason Hoke have returned from a recent judging assignment in Guadalajara, Mexico. They managed to take some time for sight-seeing while they were there. Welcome back, my friends!
Happy Anniversary to Wally and Carol Sommerfelt who are celebrating their 39th wedding anniversary. May you have many more happy, healthy years ahead.
Fanciers celebrating birthdays this week include J. Frank Baylis, Nancy Liebes, Anne Cullen-Tormey, Maddie McCue, Daryl Martin, Susan Giles and Adam King.
That is all for this week. Be sure to send me birthdays, anniversaries, and your fun travel plans! Be safe, and PLEASE! Be KIND!!! Until next time…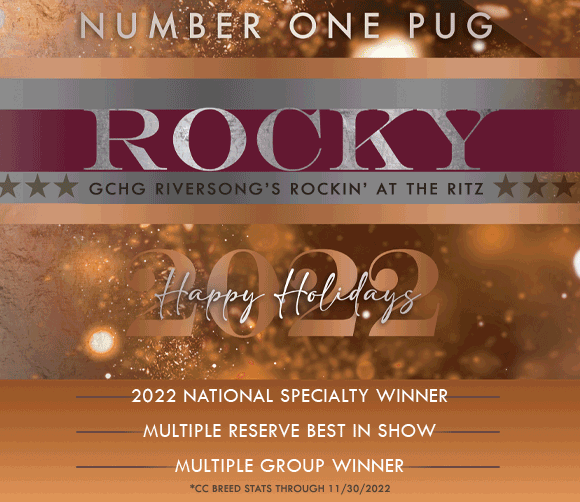 Short URL: http://caninechronicle.com/?p=255501