The Big E – England Revisited
Click here to read the complete article
334 – November/December, 2022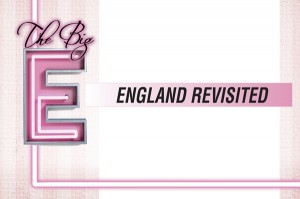 By Elaine Lessig
For the past thirty years, one of my great joys is visiting England. It began in the late 1980s when my husband and I took a vacation. The brochure was like a book of art–beautiful and entrancing. The self-driven tour would take us all around England staying at designated county house hotels which had five star restaurants, too. The houses were all very different, but all were exquisite representations of life in a grand house and being treated as a most welcomed guest. The villages which surrounded them provided the pleasures of the countryside, the breathtaking gardens, historic sites, tempting cheeses, and fresh bread to devour at lunch. Our last stop had us returning the car and heading to London to enjoy a glorious week at the Ritz Hotel. The city, museums, art, antiques, theatre, and the shops had my name written all over them. If there was anything to endear someone to return to England, this trip was it.
Knowing that we would soon welcome our first Cavalier King Charles Spaniel into our home, while we were in London, we bought a Burberry raincoat for her at the famous Harrods Department Store. Amazingly, that same coat has kept generations of my Cavaliers dry. Several books about the breed were put into our luggage on the trip home. I have them still. There was no idea then how important that trip to England, and the purchase of our pretty tricolor puppy, would affect all which has followed. Showing, training, breeding, judging–all were nowhere in my sights. Loving that puppy was the only thought filling my heart and my head.
In the years immediately thereafter, my forays into performance events regularly took me ringside at the conformation ring. Talk about being hooked. For two years, I watched and soaked up all the knowledge I could. Sophie, my first Cavalier, was spayed, per her contract of sale. She was ineligible to be shown in conformation. As ready as any novice could be, the hunt for a show dog began in earnest. I made more visits to breeders than I care to admit. Nothing was quite what I wanted. My eye kept going to two lines–one here in America, the other, no surprise, in England.
Click here to read the complete article
334 – November/December, 2022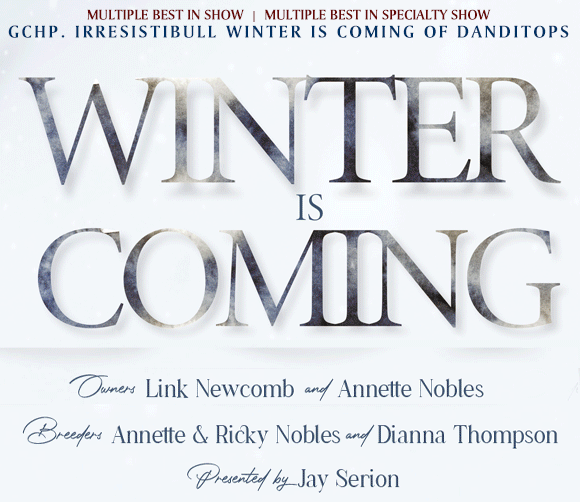 Short URL: http://caninechronicle.com/?p=250848
Posted by
AnthonyA
on Nov 26 2022. Filed under
Current Articles
,
Featured
. You can follow any responses to this entry through the
RSS 2.0
. Both comments and pings are currently closed.