Sunrise Service Dogs – A Brighter Path Together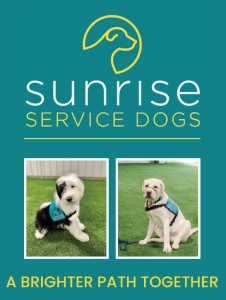 Heather & Colton Johnson are proud to introduce Sunrise Service Dogs, a charitable 501(c)(3) organization committed to providing assistance dogs to those that need them most – people with disabilities, children, and first responders. It's an incredible opportunity to offer pure-bred, purpose bred service dogs to our home community here in Colorado Springs, Colorado, and the entire United States.
At Sunrise Service Dogs, we take great pride in our own purpose bred dogs, and pure-bred dogs from AKC-recognized breeders who strive for the highest standards of health, temperament, and socialization in their litters. We've recently been focused on breeds such as Labrador Retrievers, Golden Retrievers, and Old English Sheepdogs. Our dogs are bred and trained to greatly improve the quality of life for our clients who experience a disability or medical condition to help them live more independently and with greater confidence.
We're helping people like Rob, a 22-year Marine Veteran who wants to experience more of what life has to offer with a battle buddy by his side, and Jacob, a young man with quadriplegia who uses a wheelchair and wants more independence. Our pure-bred dogs support individuals needing assistance, children in hospice care, hospital patients, and provide therapy work for local police departments. We are committed to providing quality service dog training that makes an extraordinary impact on people's lives.
With your support, we can expand our impact! We invite you to take a few moments to review our website at to learn more. Better yet, we would love for you to schedule a time to tour our facility and get a firsthand look at how we are making a difference.
Interested in supporting Sunrise Service Dogs? Here are some ways you can help:
Make a donation. Sunrise Service Dogs is a 501(c)(3) recognized nonprofit, EIN 85-3472528 and your direct support helps us change lives! Make your tax-deductible donation.
Become a monthly recurring donor. Join the Paw Pals Club as a monthly recurring donor and help raise and train more service dogs for deserving clients! No matter the amount, your monthly donation makes a and every dollar of your generosity counts. Join the Paw Pals Club.
Sponsor an event. Join us and become a sponsor! Are you a business that would like to get involved? You can find event sponsorship levels on the Sunrise website at www.sunriseservicedogs.org
Donate goods or services from your business for our fundraising auction in May.
Become a foster. Provide a loving home for one of the dogs within our purebred & purpose-bred breeding program. Dogs in our breeding program live as well-loved family pets in volunteer foster homes, living a comfortable home life when they are not whelping puppies. Dams have up to four litters over the course of several years and then are retired to family life. Foster homes are essential volunteers who provide day-to-day care to the sires and dams of future working service dogs. Foster homes have the first opportunity to adopt their foster dog once their litters are complete.
Make a difference by raising a puppy! As a volunteer puppy raiser, you make a direct impact in ensuring that Sunrise Service Dogs provides more service dogs – free of charge – to people with disabilities. Do you and a friend want a project together? Co-raise a puppy with purpose and change a life.
Sponsor a team. As part of the Sunrise Service Dogs' "Paw it Forward" campaign, clients pledge to raise at least $10,000 to help sustain their programs. You can sponsor a team to help them meet their fundraising goals. Learn about the amazing clients and their service dogs.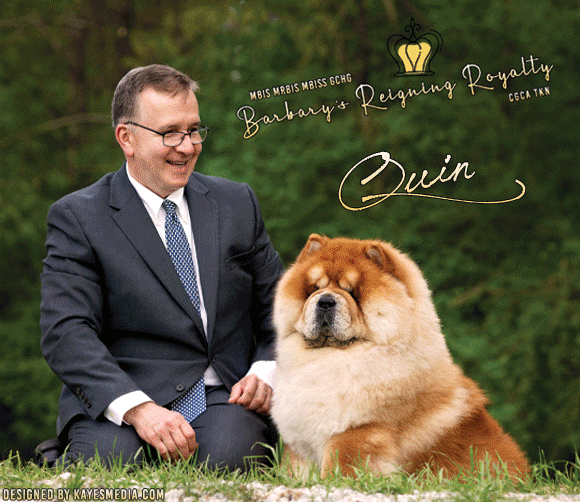 Short URL: http://caninechronicle.com/?p=264252
Posted by
Liz Powell
on May 26 2023. Filed under
Current Articles
,
Featured
. You can follow any responses to this entry through the
RSS 2.0
. Both comments and pings are currently closed.