Research Roundup
Click here to read the complete article
328 – November/December, 2022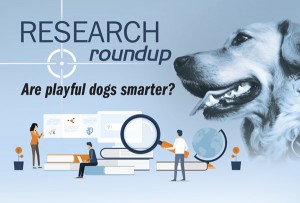 By Caroline Coile
Is your dog playful? He may be a budding canine Einstein. That is, according to a new study from Eötvös Loránd University in Budapest, Hungary. Earlier research in humans has shown a link between playfulness and problem-solving abilities, and now the same seems to be true for dogs. In this study, owners of Border Collies were asked to fill out personality questionnaires about their dogs. "Gifted" dogs were identified as dogs that were able to learn 12 new words per weeks and retain them for months. The responses from owners of gifted (12 dogs) versus non-gifted (114 dogs) were compared. Playfulness was the only personality trait that was consistently different between the two groups.
Of course, this doesn't necessarily mean playfulness predicts intelligence. It could just be that dogs engaged in games had more opportunities to learn words associated with those games. Perhaps owners of playful dogs spend more time with them, and therefore have more chances to teach their dogs words. And learning words is just one of many types of intelligence. It doesn't touch on other types of intelligence such as problem solving abilities. But if you want a dog that learns words, it's a good idea to go for the playful one!
C Fugazza, et al. (2022). A comparison of personality traits of gifted word learner and typical border collies. Animal Cognition. https://doi.org/10.1007/s10071-022-01657-x
Diabetes Diagnoses Associated With Cooler Temperatures and Northern Climes
Type 1 diabetes mellitus is diagnosed more often in humans living in northern latitudes and during winter. Now a new study from the University of Pennsylvania School of Veterinary Medicine finds the same trend in dogs. Of the 669 diabetic dogs, 33% were diagnosed in the winter, 24% in the spring, 24% in the summer, and 19% in the fall. Geographically, 46% of diagnoses occurred in dogs living in the North, 27% in the South, 15% in the Central U.S., and 12% in the West. This is despite the greater number of dogs living in the South–more than 31 million–compared to the North (24 million) and Central and Western U.S. (about 13 million each).
The researchers believe that diet or exercise are not the likely culprits, but plan to investigate the possible roles of Vitamin D, lower levels of which have been connected to diabetes in humans. It's possible that genetic variability in the Vitamin D receptor puts some dogs at risk in cold weather, especially since cold temperatures lead to declines in insulin sensitivity. Some researchers have also postulated that certain viral infections more common in winter may play a role.
NY Liang, et al. Seasonality and geography of diabetes mellitus in United States of America dogs. PLOS ONE, 2022; 17 (8): e0272297 DOI: 10.1371/journal.pone.0272297
Dogs May Protect Humans From Crohn's Disease
Click here to read the complete article
328 – November/December, 2022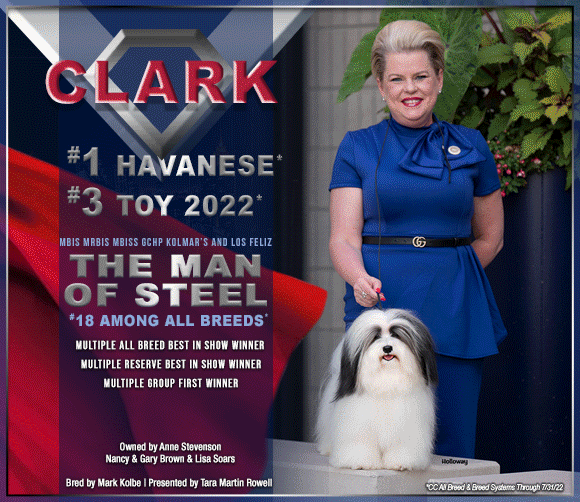 Short URL: http://caninechronicle.com/?p=250844
Posted by
AnthonyA
on Nov 25 2022. Filed under
Current Articles
,
Featured
. You can follow any responses to this entry through the
RSS 2.0
. Both comments and pings are currently closed.