Table Talk · February 8, 2023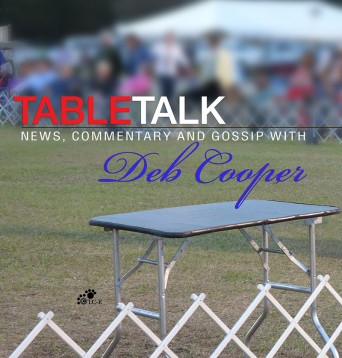 A couple of weeks ago, AKC held a Meet The Breeds event at the Javitz Center in Manhattan.  The event was very well-attended by the public and by fanciers who volunteered to help their parent clubs educate those attending about their breed(s). A sincere thanks to all who took the time to do this hard work. Staffing a booth at Meet The Breeds can be very rewarding, yet exhausting for both humans and canines. It truly takes a village to successfully work a breed booth at this event.
Sadly, there was an outbreak of theft from vendors at the Brooksville, Florida circuit earlier this month. There was also a similar issue at the Windy City Cluster in Schaumburg, Illinois. While we all hate to acknowledge that there may be thieves among us, vendors may want to consider ring cameras, game cameras, or similar technology. These handy devices are not expensive and if nothing else, can provide a piece of mind.
Here's a scenario that might interest our readers. You decide to attend a show that has a supported entry in your breed despite an unfamiliarity with the judge. The entry is sizeable, with good quality, and you sit ringside and watch from start to finish. What concerns you is it appears the judge is consistently putting up dogs that are inconsistent with your understanding of the breed standard. While the judge is being consistent, it is your educated opinion that the dogs being rewarded do not conform to the standard. What do you do? Do you wait until after judging and try to have a calm, informative conversation with the judge about your concerns?  As an alternative, you may consider contacting your parent club judges education committee (JEC) chair and communicate your concerns with the intention of the JEC representative reaching out to that judge with educational materials, and perhaps a thorough discussion of the breed standard. I recommend that when contacting your JEC representative, you provide as much detail as possible regarding your concerns, correlating them directly to the breed standard.
Clubs who are trying to recruit new members should consider that AKC Club Development will send an email to newly registered dog owners within a certain geographical area of your club's territory. This could be a great opportunity to reach out to breeders and exhibitors in your community to recruit new members to your club or encourage them to attend shows.
The AKC Executive Field Representative position which will be vacated by Diana Wilson at the end of March is posted. Anyone interested in the position, based in the Denver, CO area, can apply through the AKC website. I always recommend using Google to navigate your way through the AKC website.
What could be worse than an airline losing your luggage when you travel? An airline losing your luggage when you are traveling to a formal event is right up there!! Tara Martin-Rowell and JD Rowell were traveling to the American Heart Association gala in New York, and sadly, their luggage did not make the trip (at least, it didn't make the CORRECT trip). Despite their inquiring about its location as a result of their air tag indicating that their luggage was not on board the plane, the airline insisted their luggage would be on the plane. The air tag was correct in this case! Well, my friends, when the going gets tough, the tough go shopping!!!!! Tara and JD did not miss a beat. They went shopping and carried on with their plans!
Vicki Seiler-Cushman's lovely mother, Sylvia Jones, has fallen and fractured her back. She could use some support from her dog family as she recuperates and rehabilitates. Please send cards to Sylvia at 293 Cedar Trace, Xenia, Ohio 45385.
You may not know, but fellow fancier Ellen Frost was diagnosed with Parkinsons Disease about two years ago. She describes the diagnosis as frightening, but in true determined "dog person" fashion she has persevered, and she is doing fantastic. Ellen attributes her wellness to Cardio, Boxing, Dancing, great doctors, great friends and, of course, PUPPIES!!!!!  Keep up the great work, Ellen! We shall all take a lesson from you.
Dogs Are Family:
I can't take him to the beach for a walk because he bothers you and messes with the holiday…I'm not allowed to rent a house if I have a dog. However, I can take him to the rubble to find you after an earthquake, in the woods after you get lost in the mountains because you did not have a map or a GPS, under snow because you made a detour not allowed, or in the water despite a red flag. Your life is in danger, and he will find you. He is "just a dog" but he will find you. Dogs are family. Dogs are our best friends.
Happy Anniversary to Tara and Bruce Schultz who are celebrating their 14th wedding anniversary! All the best to you lovebirds for many more wonderful years ahead.
Fanciers celebrating birthdays this week are:  Luiz Abreau,  Jamie Clute, Renate Newcomb, Janet Harner, Allan Brown, Erika Busby, Heidi Hartman, Michelle Michael, Ryley Beckwith-Kirkland, Jackie Beaudoin, Larry Cornelius, and Beth Blankenship. Have a great day and may you have many more great ones to come!
Be safe out there, my friends!  Don't forget to make your free reserved grooming reservations for the Kentuckiana Cluster in March by reaching out to Nina Fetter as soon as possible.  Grooming reservations should be sent to louisvillegrooming@yahoo.com. You can find the form on Nina's Facebook page, too. I look forward to seeing everyone there!!!! Until next time…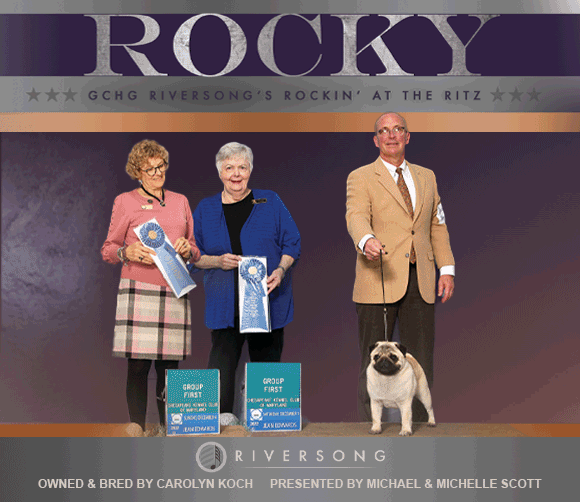 Short URL: https://caninechronicle.com/?p=256837