Westminster Rewind: Bob Bartos – A Westminster Legend Turns 100
by Amy Fernandez
Originally published: February 2013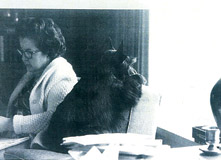 If you are involved with Terriers or Retrievers, Bob Bartos is a familiar name. Next June he can add one more achievement to those notable contributions. The oldest living handler to win BIS at Westminster will turn 100.
In 1967 Bob handled the English bred Scottie, Ch. Bardene Bingo, to Best at the Garden under Percy Roberts. Roberts was the first handler to judge Best at Westminster. It qualifies as one of those historic moments to make you love this sport.
Bob's long, eventful career included a few of those. From Scotch and Irish descent, he describes himself as a self-taught dog man. He grew up with his family's shooting dogs, and got his first 28 gauge double barreled shotgun at age 10. A year later his career in purebreds commenced when he got his first German Shepherd at the height of the Rin Tin Tin craze.
By the time he was 20, Bob was into Scottish Terriers. Scotties of that era were a mixture of regional types. Heads and fronts definitely needed work. But they were sturdy terriers with hard coats. He emphasizes that "They are supposed to be the hardest coated breed, not fashion dandies with coats like drapery."
His major influences were A.G Cowley (Albourne) Bob calls him"one of the best animal breeders of all time. I followed his principles from the beginning." However, he imported his stock from Bob Chapman's Heather kennel, including Heather Asset. His double granddaughter, Ch. Carnation Golden Girl, became the first BIS wheaten Scottie. Bob's breeding program was based on the top producing imports Heather Necessity and his son, Fashion Hint. They set the type that ushered in the Golden Age of the Scottie in the 1930's.
All shows were benched back then, and this was where he learned from experts like George Hartman, Walter Reeves, and Joe Thompson. His success as a handler and track record for keeping his kennels free of distemper soon attracted clients. Within a decade Bob transitioned from amateur to pro. This wasn't as easy as it sounds. Every aspect of the dog business was far more challenging before the advent of countless conveniences we take for granted today like reliable vaccinations and OTC worming meds, dog food, crates, air conditioning, paved highways, SUVs, or plane travel.
Handling was not for the faint hearted, but the era forged superstars. Bob's contemporaries included, George Ward, the Murphy brothers, George Thomas, and Percy Roberts, then called "750 Roberts because he sold every dog for $750."And what was it like showing against them? "Of course we wanted to win, we were competitive as hell. But most of all, we wanted the best ones to win."
Throughout the 1940's Bob managed top Midwest kennels for T.W. Bennett( Deephaven), Ned Dodge(Giltway), Dick Crawford's Sealyhams, and bench dogs for Harold Ward's Woodend kennel. The Great Depression and WWII brought down the curtain on large, private kennels. In 1947, Bob became manager of Carnation Farms and Friskies Research Center in Carnation, Washington. Carnation was then expanding into the commercial dog food market and Bob did public relations work at shows along with reestablishing E.H. Stuart's 300 dog show kennel. He added a string of field trial Labradors and put Carnation at the forefront of West Coast retriever trials. The first national west of the Mississippi was held at Carnation in 1951. For 30 years, the Northwest Retriever Club also held its trials at Carnation.
Like the other kennels he managed, Bob put Carnation at the top. He credits his employers who sincerely appreciated quality animals and gave him the latitude to do his job. For Carnation he brought in top Scotties like Reimill Radiator, Deephaven Red Seal, Westpark Rio Grande and his grandson Westpark Derriford Baffie, and the greatest of them all in 1964. Sire of 48 champions, Bob calls Bardene Bingo "the breed's greatest foundation sire for type and disposition." (He also had that nice Westminster win).
A century in the dog biz provides unrivaled perspective of this game. Bob considers himself very fortunate to have owned two great animals during those years. Bingo's best pal was Bob's personal shooting dog, a yellow Lab called Sonny. Bob was often asked why he never showed Sonny. "Hell! I knew he was a great dog. I didn't need somebody to tell me that."
Bob retired in the late 1970's. He devotes his time to his family, classic cars, and he follows the dog game. Does he have any favorites for Westminster 2013? You bet he does!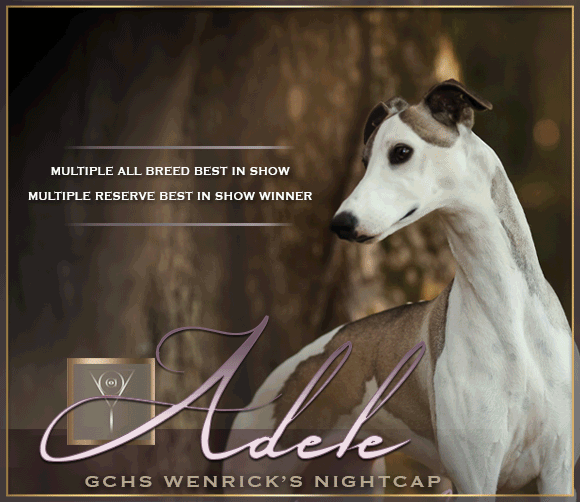 Short URL: https://caninechronicle.com/?p=256734
Posted by
Liz Powell
on Feb 9 2023. Filed under
Current Articles
,
Dog Show History
,
Featured
. You can follow any responses to this entry through the
RSS 2.0
. Both comments and pings are currently closed.