To The Core: Newsletter From Dennis Sprung

Dear Friends,
This is the first of a regular e-newsletter I will be sharing with our core constituency. My intention is to provide timely fact-based information to you on a multitude of initiatives staff is addressing.
The Summer has been filled with events and work from various departments to push forward the mission of the AKC. It is my pleasure to provide you a brief update of the work occurring within AKC via our new newsletter, To The Core!
AKC RDO Day Returns September 17th:
After 2 years of postponements, we are delighted to share that AKC's Flagship RDO Day will be held in person on Saturday, September 17th in Raleigh, NC at the North Carolina State Fairgrounds. At this free, family-friendly program, dogs and their owners will be able to enjoy a day of dog sport demonstrations, giveaways, games, in addition to a microchipping clinic and more. Additionally, dogs can achieve their Canine Good Citizen title at this action-packed day. We are happy to hold this educational endeavor and help dog lovers learn about AKC sports, and ways to be a responsible owner. If you are nearby, please feel free to attend.
Operations:
In an effort to improve and modernize a key component of our electronic systems, the Sports & Events and IT departments have launched a multi-year project focused on one of its core computer systems called the Competition Management System (CMS). CMS is used to manage a wide variety of data that pertains to AKC sports including: event applications and results, club information, judge information, owner details, dog placements and titles, and event site facts. These improvements will help us better serve you, our valued customer and improve AKC operations.
Government Relations:
Our Government Relations department is hard at work protecting the rights of dog breeders, owners and your dogs. These efforts are occurring at the federal, state and local levels. The department recently held the 4th AKC National Detection Dog Conference August 23-25th in Raleigh, NC. The conference garnered an abundance of positive feedback and was a hub for the sharing of ideas. In addition to that important work, Vice President of Government Relations, Sheila Goffe, published an opinion piece about the need for domestically bred detection dogs in an article with The Hill, which you can read here.
Public Education:
In 2022 to date, visitors to AKC Canine College enrolled in more than 4,100 breed courses, 1,600 breed exams, 9,400 breeder courses, and 600 breeder exams. More than 270 videos have been produced and added to the Canine College library with over 32,000 views.
In just the month of August, more than 250 people enrolled in breed and breeder courses and close to 100 took breeder exams. Most recently, we launched a new and informative breed course for the Scottish Terrier. The department is well on their way to creating courses for each of our recognized breeds
Bailey's Book Club remains in high demand with donated books to more than 3,300 school children around the country and counting. This initiative will welcome more school-aged students to the AKC Universe.
Communications:
AKC Communications has been very focused on messaging to the general public. Fresh off of a highly productive 200th breed media blitz, they have turned their attention to pet theft. With the marked increase of pet theft, AKC and AKC Reunite have been positioned as key resources for media outlets, including Good Morning America which can be viewed here. They are also preparing for a media campaign in Columbus, OH for AKC Meet the Breeds and getting ready to kick off their holiday safety campaign designed to educate dog owners on how to avoid the numerous holiday hazards from September to December.
Sports and Events:
2022 is shaping up to have the highest number of events and entries ever, with figures approaching:
Most AKC events – over 24,500 events
Most entries in events – over 3.4 million
Most unique dogs entering AKC events
Thanks to the ongoing efforts of clubs, exhibitors, judges, Board and staff, more dogs are staying active and enjoying themselves while engaging in multiple AKC activities.
Registration:
Through August, AKC Litter registrations have increased 1% from 2021, and are up 28% from pre-pandemic 2019. This increase in AKC litter activity year-to-date has been better than expected. Individual Dog Registrations on the other hand have declined from the high water mark of 2021 by 9%.
DNA:
We are pleased to welcome Claire Wiley, VMD, DACVIM to AKC as the Executive Director of the AKC DNA Program. Upon completion of her undergraduate work at Yale University, Dr. Wiley entered the University of Pennsylvania, graduating in 2013 as a VMD. Claire was most recently a Clinician Investigator in a combined board-certified small animal internal medicine residency and PhD program at the North Carolina State University College of Veterinary Medicine. Aside from her impressive career, Dr. Wiley also has over thirty years of experience breeding and exhibiting Portuguese Water Dogs.
In summary, we are hard at work as we head into the 4th quarter of 2022. I look forward to sharing more updates with you about the important work happening on behalf of yourself, your dogs and clubs.
Please contact me with any thoughts or questions.
Best,
Dennis Sprung
President & CEO
DBS@akc.org
212-696-8327 (o)
516.637.6567 (c)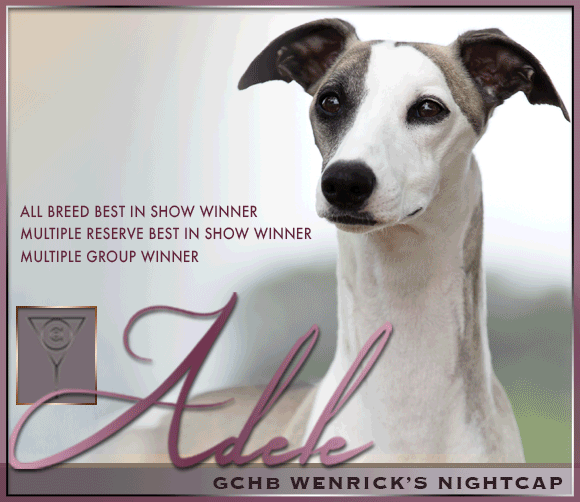 Short URL: https://caninechronicle.com/?p=245189
Posted by
Liz Powell
on Sep 14 2022. Filed under
Current Articles
,
Featured
,
The Buzz
. You can follow any responses to this entry through the
RSS 2.0
. Both comments and pings are currently closed.