Florida Faces Draconian Anti-Breeder Bill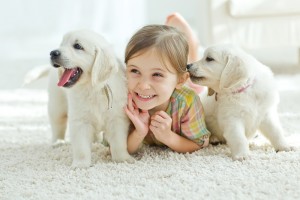 Florida Senator Martin has introduced an onerous bill that threatens dog breeders in the state. Florida Bill 1492 (2023) entitled "Dog Breeding" assumes
a) Breeding dogs for profit with no regard for the condition in which the dogs live or how they are cared for is an act of animal cruelty.
(b) The registration of individuals or corporations that breed dogs for profit is necessary to prevent the cruel treatment of dogs, to prevent bred dogs that end up in shelters from being euthanized at a financial cost to local and state governments, and to prevent the emotional suffering of individuals and families that experience the unethical and bad business practices of some dog breeders.
Comment: The bill paints all breeders under the worst possible assumption; namely that they have no regard for the dog's care or health; and that dogs from all breeders equally are abandoned and euthanized.
Bill 1492 is created to force dog breeders to register and to be regularly inspected, in order "to reduce the number of sick and unwanted dogs in the state."
It defines the following:
A breeding female dog is any un-spayed female over the age of 6 months. (Comment: Ample scientific evidence supports that spaying females as puppies in detrimental to their health).
A dog breeder is anyone who owns such a dog and offers any puppy from her for sale or trade.
A breeding facility is any location where a breeder has at least one breeding female.
Any "breeding female" is assumed to be used for breeding purposes unless the breeder can convince the Department of Agriculture otherwise.
Breeders with one or more breeding females must apply for a breeding certificate from the Department of Agriculture with an annual fee not exceeding $500.
Breeder's facilities must be inspected. (Comment: Convicted felons, rapists and murderers are not required to allow home inspections without warrants. Under this bill, dog breeders would have fewer rights than any class of citizens).
Facilities must meet federal regulations. These include non-porous surfaces (no carpet or upholstery), rigorous air exchange systems, and unrestricted access to the outdoors.  (Comment: These regulations would make it impossible for most homes to comply, requiring independent kennels to be constructed. No more raising puppies in the house…)
Limitations on the number of breeding females per breeder are included but as yet unspecified. (Comment: Many people take better care of large numbers of dogs than some people take care of a single dog. Lack of care is already covered by animal cruelty and negligence laws.)
Limitations on the number of times a female can be bred annually are included but as yet unspecified. (Comment: Yet reproductive specialists have found it is healthier for bitches to breed back-to-back litters).
All dog breeders' certificate of registration information would be published on a website for the public to see. (Comment: This endangers all dog breeders, as radical animal activists can target their address and steal their dogs, vandalize their home, and threaten their lives).
A household may breed one dog, one time, before being subject to registration as a breeder. (Comment: The bill does not state a time frame; as written it is one litter per the life of the person.)
Dogs may be seized, without compensation, from a breeder's home ("breeding facility") if inspectors—who can be any "person, municipality, county or organization"–conclude the facility is not in compliance. Owners would be responsible for all fees related to boarding and maintaining the dogs at an outside facility, with no cap. (Comment: Inspectors could confiscate dogs based on unwarranted charges, with owners nonetheless charged boarding fees while awaiting trial. We have all-too-often seen such fees climb to tens of thousands, with the owners given the choice of bankruptcy or signing over their dogs.)
The bill establishes a whistleblower program in which anybody can receive rewards for reporting violations. (Comment: This encourages neighbors and even show ring competitors to report, or even manufacture, even the slightest violations.)
All dogs must be microchipped. When a breeding female dies, a notarized letter from a licensed veterinarian noting the cause of death must be submitted to the Department of Agriculture. (Comment: This would require in many cases a necropsy and would entail arranging a notary to witness the veterinarian's signature–possibly costing hundreds or thousands of dollars, especially if it occurs during emergency hours. It seems to assume that if a dog used for breeding dies it is because of negligence or malice.)
Fines will accrue for failure to comply with any of these regulations and may accrue at a rate of $100 per day.
A sum of $5,550,000 is required to fund enforcement. (Comment: Wouldn't it be better to spend this money to fund neuter-spay clinics?)
The act shall take effect July 1, 2023.
This act is said to be well-funded by a major dog rescue group in the state. Floridians are urged to write their Senator to voice their objection. If you are a member of a dog club, mention how many constituents are (responsible) dog breeders, and how this bill adversely affects you and them.
The full text can be found here: Senate Bill 1492 (2023) – The Florida Senate (flsenate.gov)
Find your State Senator here: District Maps – The Florida Senate (flsenate.gov)
Yesterday, the Florida anti-dog breeding bill was introduced to the House as well: Senate Bill 1492 (2023) – The Florida Senate (flsenate.gov)
Follow these general guidelines: MakingYourContactCountfinal_2018.pdf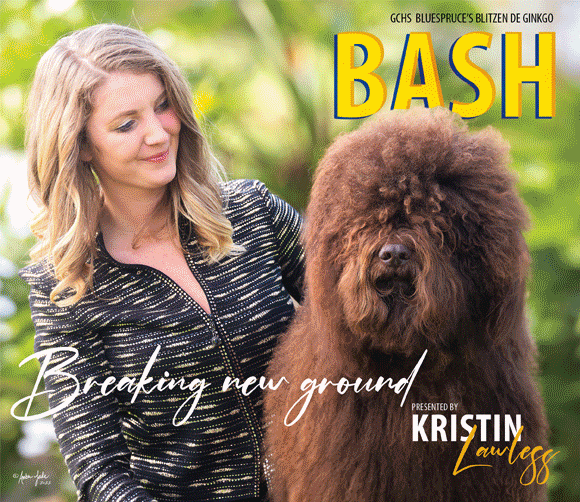 Short URL: https://caninechronicle.com/?p=258439
Posted by
Liz Powell
on Mar 8 2023. Filed under
Current Articles
,
Featured
,
The Buzz
. You can follow any responses to this entry through the
RSS 2.0
. Both comments and pings are currently closed.