Everything is Relative
By Amy Fernandez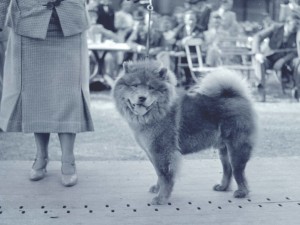 There is no question that showing dogs is hard business. Achieving any degree of success requires 24/7 dedication with zero guarantees–and a million things that can and do go wrong.  That said, we sometimes forget how much easier it is today.
Just think about showing Chows back in 1935. A brief review of summer shows that year reads like a grueling test of courage, starting with a breed not designed for unrelenting hot weather.  Shows were benched, outdoors and usually included long road trips with no A/C.  Ensuring decent Chow entries demanded a lot of mutual cooperation. The club was focused getting top quality dogs in the ring at every major show. Chows not only needed to turn out in force, they needed to win at the group level. When a Chow placed in the group, it was a cause for celebration. Everyone's shared priority was attracting new fanciers in order to grow and maintain a healthy, viable Chow gene pool.
Obstacles to that recruitment plan began with consistently breeding top quality as the Gazette columnist admitted in her August report. She wrote, "Distance prevents some really fine Chow matings, I am convinced. Way out in St. Paul Minn., is our great champion Yang Fu Tang, a dog that half of our breeders would love to breed bitches to, but Chow owners can't seem to subject their bitches to several days and nights of traveling in baggage cars." She added that changing trains in Chicago was a notorious point where dogs were routinely lost or misrouted. Air cargo is bad, but at least it's not a five-day ordeal–without any federally mandated safety protocols for live animal shipping.
The top winner at that time was Ch. Farlands Thundergust, and England was the primary source of potential superstars, something most breeders could only dream about.  Big Chow news that summer included Mrs. David Wagstaff's recent importation of Juanita of Kang Shi for her Ledgelands kennel. Also, Clairedale, best known for its Whippets, had recently relocated their kennel to a prime chunk of 1700-foot waterfront property in Riverhead. Over the next few years, Clairedale would import several significant Chows and attract even more influential fanciers to the breed. That move from South Carolina to Long Island was destined to have a profound impact on east coast Chow development. Prior to moving the kennel, Mrs. Penney had helped to seed several promising bloodlines, such as Mrs. R. C. Hackman's Chow kennel in Georgia, based on Clairedale foundation stock.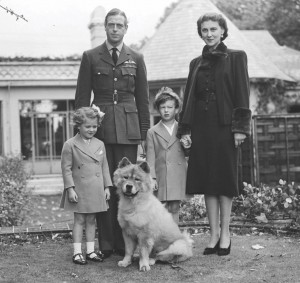 Things were coming along, but as this columnist admitted, the breed was facing challenges on several fronts that year. The biggest worry was distemper and Chows seemed to be among the especially vulnerable breeds. "There seems to be an epidemic of distemper throughout the East, during the past few months, and especially in New Jersey where I have just heard of many dogs dying or at the point of death. Many people have had perfectly healthy looking dogs inoculated as a precaution and watched their fine show dogs and beloved pets became suddenly sick and pass away. Certainly, something is vitally wrong, and whether it is the serum, or something else, should be investigated."
Sadly, it was the serum in use at that time. Safe, reliable distemper vaccine would not become widely available for more than a decade. In the meantime, breeders contended with regular waves of distemper, which often coincided with big show circuits–for obvious reasons.
Every weekend exhibitors faced the awful dilemmas of risking distemper and devising workarounds to help their Chows cope with the heat in order to support the breed's future by showing up and competing. The camaraderie of those Chow fanciers was a striking contrast to some of the behavior on display at shows today. Then again, maybe those 1935 exhibitors just had too many real worries to waste time and energy on petty stuff.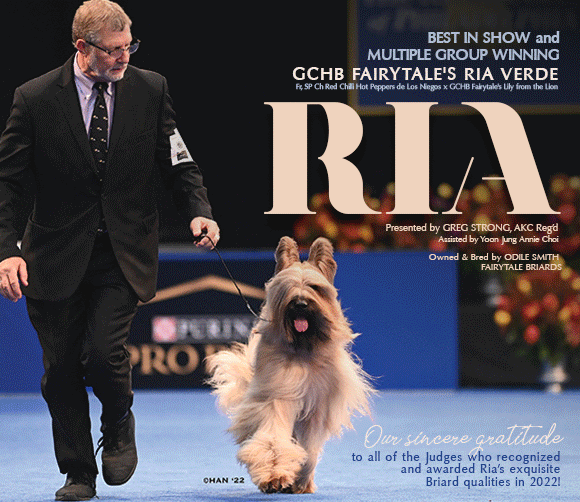 Short URL: https://caninechronicle.com/?p=254142
Posted by
Liz Powell
on Dec 24 2022. Filed under
Current Articles
,
Dog Show History
,
Featured
. You can follow any responses to this entry through the
RSS 2.0
. Both comments and pings are currently closed.