Dachshund Recovers from Herniated Disc Following New, Non-Surgical Treatment
Story by Megan Myers, VMBS Communications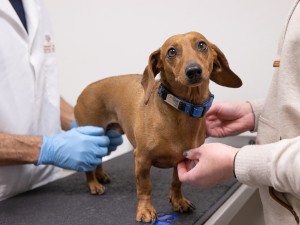 When Oscar, a 5-year-old Dachshund, developed partial paralysis from a herniated disc, he became the first dog to experience a new, non-surgical treatment option through a veterinary clinical trial at the Texas A&M Small Animal Teaching Hospital (SATH).
Herniated discs are common in short-legged breeds like Dachshunds and can cause rapid onset of paralysis.
"It was very sudden," said Oscar's owner, Ashley Williams. "At maybe 5 p.m. one evening he was breathing funny, and then by 7 p.m. he was dragging his back feet."
Williams rushed Oscar to her local veterinarian, Dr. Jessica Nelson '19, who diagnosed the herniated disk and recommended surgery, the typical treatment for the condition.
But when Williams expressed her concern about being able to afford the surgery, Nelson recalled a clinical trial being led by Dr. Nick Jeffery, a professor at the Texas A&M School of Veterinary Medicine & Biomedical Sciences (VMBS), that could offer Oscar a non-surgical treatment option at a much-reduced cost.
Once Oscar arrived at the SATH for his procedure, he became the first participant in Jeffery's trial.
A New Technique
"Dogs often herniate discs in their spine; it can lead to paralysis in the back legs and incontinence," Jeffery said. "The usual way we treat this is by doing surgery to take that disc out, but that's really quite expensive and a lot of people don't have that sort of money lying around."
Rather than surgically removing the damaged disc, the new method involves injecting an enzyme into the disc to dissolve it.
"Enzymes are specific in what they can do and what materials they can digest," he said. "I've done other studies with the same enzyme, so I also know that it's quite safe to use next to the spinal cord."
Jeffery is testing this method specifically to help owners who can't afford the expensive surgery usually used to treat herniated discs. Through his clinical trial, he's collecting data on the speed of recovery and degree of recovery of function to determine if the enzyme could be an effective alternative.
He plans to perform the enzyme injection on 30 small-breed dogs who develop herniated discs and can arrive at the SATH no more than 48 hours after the onset of their inability to walk without support.
"This is a very common condition in small-breed dogs, and there are probably many owners who can't afford to get the surgery done," Jeffery said. "Once we get a reasonable number of cases, we'll be able to definitively tell whether the injection is a good alternative."
Back On His Feet
Among the benefits of Jeffery's method are that the procedure is much faster and less intense than the traditional surgery. Oscar only needed injections into the spine through regular-sized needles and was back home the next day.
"One of the interesting things about the injection procedure was that it seems to have no adverse effects on him," Jeffery said. "Oscar was really happy the whole time, and he looked much more comfortable afterward than dogs that get surgery."
While it only took a matter of hours for the enzyme to digest Oscar's herniated disc, it took a bit longer for the spinal cord to recover enough for him to walk again. But only 20 days after the procedure, about the same amount of time it would have taken after surgery, Oscar passed the standard of being able to walk a 50-step distance (about 40 feet for him) without support.
Three months after his procedure, Oscar completely regained his ability to walk and was starting to run again.
"Getting him to stop chasing a squirrel a few days ago was very comical because he's faster than I am, even in his current state," Williams said.
She credits the clinical trial with saving Oscar's life and hopes it can offer a similar outcome for other owners who would struggle to afford the traditional surgery.
Dog owners and veterinarians can learn more about the clinical trial here.
Contact Information: Jennifer Gauntt, Director of VMBS Communications, Texas A&M School of Veterinary Medicine & Biomedical Sciences; jgauntt@cvm.tamu.edu; 979-862-4216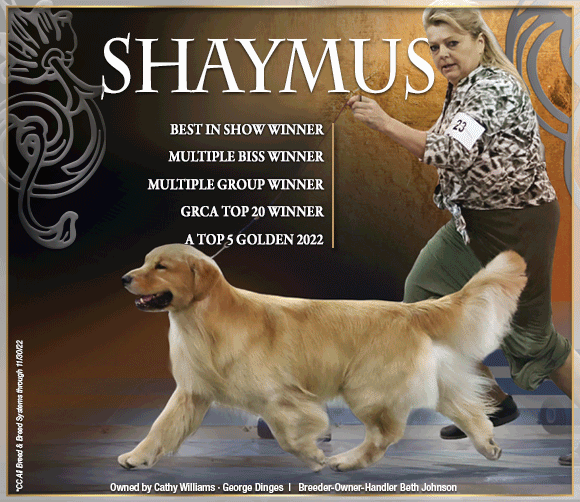 Short URL: https://caninechronicle.com/?p=256934
Posted by
Liz Powell
on Feb 9 2023. Filed under
Current Articles
,
Featured
,
Health & Training
. You can follow any responses to this entry through the
RSS 2.0
. Both comments and pings are currently closed.