A Dog's Nose Knows! Allied Universal Canine Team Stops 250 Pounds of Marijuana From Hitting the Streets in the U.S.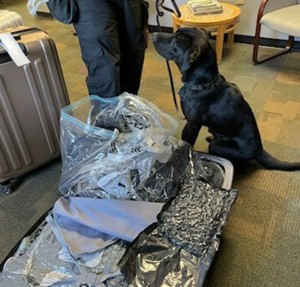 During their daily security monitoring rounds at a major international airport, Allied Universal's canine team detected 250 pounds of marijuana in unclaimed "ghost" luggage.  Canine Gelsey and her handler, one of several narcotics canine teams with MSA Security, an Allied Universal® Company, found the narcotics during their sweep of the airport's baggage claim area on Oct. 18, 2023.
While actively searching, Gelsey "hit" on not one but eight pieces of unclaimed luggage with a change of behavior that alerted her handler to the presence of narcotics.  After further inspection of the suitcases with the airport's local law enforcement team on duty, multiple vacuumed sealed bags containing marijuana were discovered in the luggage which had no identification.
"Our canine teams can be found working anywhere and everywhere, sniffing out the potential threats from narcotics to firearms and explosives," said Glen Kucera, president of MSA.  "The best and most successful security programs include canine teams.  From retail locations to airports to healthcare facilities, the addition of canine teams offers an effective deterrent to potential bad actors.  In this case, Gelsey prevented these bad actors from harming the public."
Allied Universal is the largest provider of canine detection teams in the world with a 10% increase in the number of canine teams in 2023.  The company deploys more than 900 unrivaled and nationally certified canine detection teams keeping millions of people safe across the globe.
Training & Certification
MSA narcotics detection training requires canines to recognize and alert their handlers to various odors associated with commonly trafficked drugs such as marijuana, cocaine, crack cocaine, hashish, heroin, opium powder and methamphetamines.  MSA training and certification of it's narcotic canines follows the North American Police Work Dog Association protocols.
Firearm and Explosives Canine Teams
In addition to narcotics, Allied Universal's MSA business trains canine teams for firearm and explosives detection.  These highly skilled canines and handlers successfully identify hundreds of firearms and/or explosives a week across various types of locations including retail settings, healthcare facilities, large event venues, educational campuses, public transportation, distribution facilities, financial institutions, national parks, places of worships, government building and airports.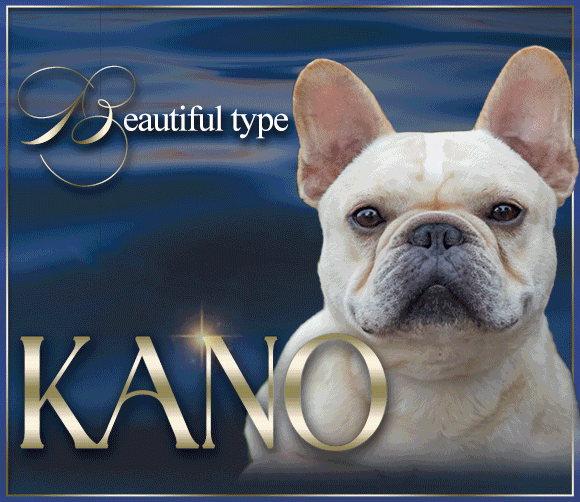 Short URL: https://caninechronicle.com/?p=274781
Posted by
Liz Powell
on Oct 21 2023. Filed under
Current Articles
,
Featured
,
The Buzz
. You can follow any responses to this entry through the
RSS 2.0
. Both comments and pings are currently closed.