Table Talk · January 11, 2023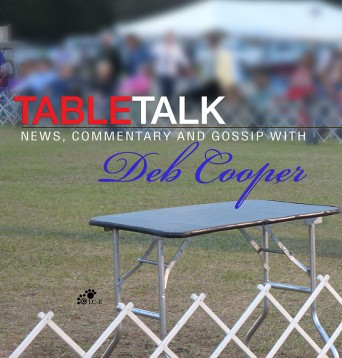 I spent my afternoon on New Year's Day watching the AKC National Championship. I commend all involved for an outstanding production!  The 3-hour program was a great educational opportunity about the sport, as well as enjoyable viewing for more seasoned fanciers.  The coverage was well-rounded, giving viewers a good understanding of what happens at an AKC dog show during group competition. The commentary was terrific!
Wouldn't it be great for the sport if the Kennel Club of Philadelphia could get their network to expand coverage of their show instead of airing such an abbreviated program?  I was shocked when they did not alter their production to show the judge awarding the Reserve Best in Show winner.
I heard that the spectator crowd at the International Kennel Club of Chicago was significant!  These crowds were due to the publicity, my friends!  It may financially benefit more clubs to invest time and perhaps a bit of money in marketing their shows locally in an effort to bring in the crowds.  You would be surprised what a couple television commercials and some media attention can do to raise awareness about the shows and, in turn, the sport of purebred dogs.  Clubs who do not have a communications/media person may want to consider adding such a position.  Local networks love dog shows!!!!  From the financial perspective, there are many clubs that are struggling financially. Venues are getting more and more expensive and travel expenses continue to be a challenge.  A nice gate at even $10/per person could help cover some of those costs.
The Kennel Club of Palm Springs 2023 is now in the rearview mirror and what a spectacular show it was! Congratulations to all the volunteers involved for putting on another great event!  I look forward to this show every year. I probably sound like a broken record, but if you have not attended it, you must put this show on your bucket list!  Several of us in attendance voted this to be the most beautiful show in the country! There is a reason that grooming sells out in a matter of minutes!  Over the last couple of years, the club has added more grooming and more power, and they plan to add even more next year!  Thanks to everyone who participated in the Table Talk Live coverage.  If you have not had a chance to watch the segments from the show, be sure to visit the Canine Chronicle Facebook page!
Attention Exhibitors! Entries close for the Cool Cluster in Grayslake today.  This is a very nice, laid-back show.  If you are from the area or you are looking for a show to add to your schedule, you may want to consider the Cool Cluster.
I was saddened to hear about the passing of AKC Judge and Pekingese Breeder, Peggy Dillard Carr.  Peggy was very kind to me when I started in the sport, and I will always appreciated her kindness and mentorship.  She will be missed by the fancy.
I was pleased to hear that Erin Olsen's husband, Keith, has been moved to a regular room following open heart surgery.  Get well soon, Keith!
Emily Thiel and Ryan Kubisiak were off on Maui to celebrate their recent marriage.  Enjoy your trip, and best wishes for a bright future!!
Fanciers celebrating birthdays this week are:  Moira Terry, Chris Erickson, Chandler Becker, Gary Newton, Eileen Hackett, Ken Latimer, Tara Schultz, Maggie Peat, Karen Livingston, Rhanda Glenn, Tina Dougan, Connie Wagner, Cheslie Pickett-Smithey, Patti Jason and Courtney Kniola.  Have fun on your special day, my friends.  Enjoy your next trip around the sun!
This week's thought:  Life is too short to wake up in the morning with regrets.  So, love the people who treat you right, forgive the ones who don't and believe that everything happens for a reason.  If you get the chance, take it.  If it changes your life, let it.  Nobody said it would be easy, they just promised that it would be worth it!
Be safe in your travels, my friends.  Don't miss an opportunity to help a club or visit with a newbie.  Remember, we all take the best dog home!!  Until next time…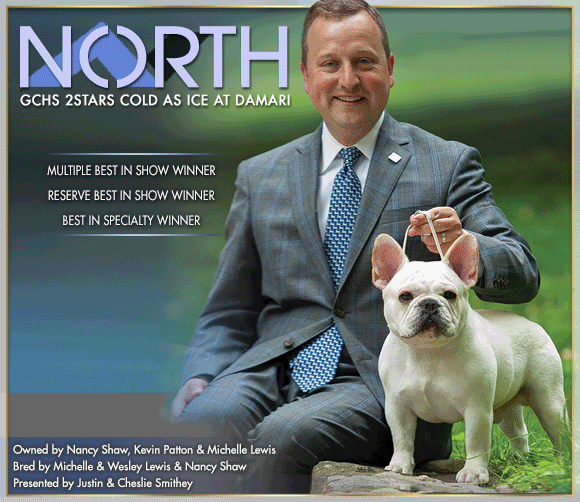 Short URL: http://caninechronicle.com/?p=254948