Table Talk · February 1, 2023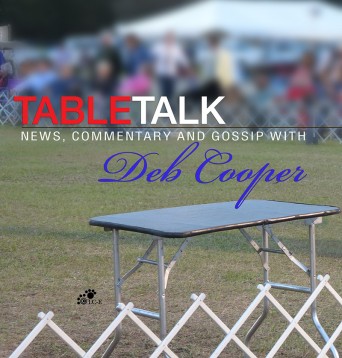 You entered a dog show hoping to get those last few points to finish your dog. The entries close and, lo and behold, you have the only dog entered! Now, the decision is whether you go to give your charge experience, and the hope that­–with the new AKC rule–you can get a group placement and secure those much-needed points? Is it worth it?
Recently, a relatively new exhibitor decided to attend the show, even though she was the only entry in her breed. She expected a cursory examination, as this had been her experience when being the only entry in her breed. This day, however, was different. Instead of a quick exam, the judge recognized that she was a novice, and took the time to talk with her about the positive and negative virtues of her entry. The judge gave her advice about how she could optimize the positive traits of her dog with her presentation. The exhibitor left happy, and she felt that her time and money was well spent!
While the schedule does not always allow judges to spend this extra time, if time does allow, and you have a single entry with a novice exhibitor, please try to take a minute or two to make their entry worth it! It will be very appreciated, and it might encourage them to come back next time!
Recently at a show, the class dog took Best of Breed over specials increasing the 2 points won from its class to a 5-point major. Unfortunately, due to paperwork difficulties, the dog was later disqualified, and the Reserve Winners dog was awarded Winners Dog. Did the Reserve Winners Dog get 2 points, or the 5-point major the disqualified dog received? The answer is since the Reserve Winners Dog only defeated the other class dogs, so he received 2 points.
If you have a question like this that you would like to share with our readers, please send it to me at deb.cooper@caninechronicle.com! I will include the question and the answer in my next column.
Normally, there is a two-week break between Orlando and the first week of January when there are no dog shows. There is at least one show, somewhere in the country, every other weekend of the year. This year on the weekend of February 10th there are no dog shows! How did THAT happen, you ask?? This weekend used to be the weekend before Westminster. There are a few clubs that moved their show dates to try to prevent having their entries impacted by Westminster only to have Westminster move their dates. Unfortunately, for the last few years Westminster's dates have moved around, thereby affecting other clubs. Hopefully, Westminster will settle on a permanent date in the years to come, and clubs will be able to make informed decisions about when to schedule their shows.
The premium list for the Kentuckiana Cluster is now available at www.infodog.com. Don't miss one of the biggest clusters in the country! There is something offered for everyone. Get your free reserved grooming in now! Forms should be emailed to louisvillegrooming@yahoo.com.
It is with a heavy heart that I pass on the sad news that our canine friend, Crom, has crossed over the rainbow bridge. Crom and his best friend, Elizabeth Salewsky, brought us such joy with the 'Cromicles' videos through the pandemic and beyond. Crom was not only Elizabeth's best friend, but he also endeared himself to all of us. Our dogs are all special, but Crom was very special to us all and kept us entertained during a very difficult time. Thank you Crom (and Elizabeth) for all the joy you brought us.  Godspeed, my friend.
Sadly, AKC Judge Dr. Bob Smith passed away this past week. Dr. Smith judged the Sporting Group and Junior Showmanship. He was very active in several clubs, most notably serving as the Show Chair for the American Spaniel Club. Our most sincere condolences to Dr. Smith's family and friends at this most difficult time.
Deb Shindle is home recovering from ankle tendon surgery. She has graduated to a lovely boot, and while she is able to walk 'awkwardly' (using her words), she still cannot drive. Hang in there, my friend, you will be back before you know it!
I hear Charlotte Patterson missed a step and broke her hip. She is recovering from her recent surgery. Healing thoughts to you for a quick recovery!!
Kimberly Meredith is home healing from foot surgery. She will be non-weight bearing for eight weeks and has had to cancel all assignments. Get well soon, my friend! We look forward to seeing you back at the shows and in the ring!
AKC Executive Field Representative Diana Wilson has resigned her position effective the end of March. Best wishes to her in the next chapter of her life!
Congratulations to Katie and Adam Bernardin on the arrival of Savannah Grace Bernardin born January 28, 2023, at 8:41 PM and weighing 8 lb. 3 oz. Best wishes for a bright future to the beautiful Bernardin family!!
Fanciers celebrating birthdays this week are:  Kellye Riani, Randy Benns, Julia Kinsey, Gina Weiser, Liz Hansen, Chris Ann Moore, Katie Bernardin, Erin Hall and Chris Margeson.  Make it a great one, my friends! May you have many more happy, healthy years ahead!
Be safe in your travels, and pace yourselves! We have a whole year ahead of us!  Remember, starting a new dog can be difficult, but exciting! Until next time…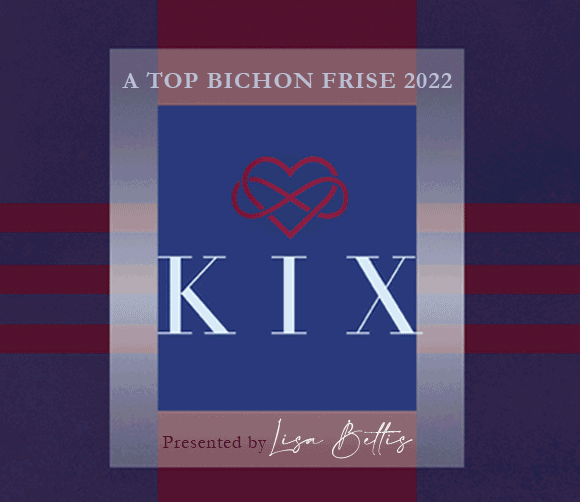 #caninechronicle
Short URL: http://caninechronicle.com/?p=256168