Yellow Labrador Retriever, Sage, Deployed on USS Gerald R. Ford as Part of the FIRST Expanded Operational Stress Control Canine Pilot Program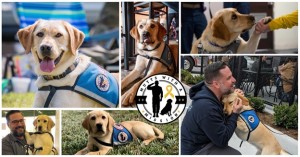 Sage, a three-year-old female yellow Labrador Retriever, has been deployed aboard the aircraft carrier USS Gerald R. Ford, as part of the Expanded Operational Stress Control Canine pilot program. This innovative program is aimed at providing a unique outlet and comfort for Sailors during deployment, with the goal of helping them cope with the operational stress associated with their work.
Sage is part of the warfighter toughness mental health and resiliency team on the Gerald R. Ford and is specially trained to help Sailors deal with the challenges of deployment. Animals have been proven to be an effective form of stress relief and can provide a sense of companionship, which is why Sage is expected to be an invaluable asset to the crew during their deployment.
Allen Fabijan or "Some Guy Named Allen" a Puppy Raiser and trainer with Mutts with a Mission, a Virginia-based non-profit organization accredited by Assistance Dogs International, helped to raise and train Sage. "We knew Sage was special, we just had no idea what a special role Sage would have the honor of playing for so many deserving sailors. There is no doubt she is the best choice for the Crew of the Gerald R. Ford and the EOSC program," said Fabijan.
The Gerald R. Ford will be the first U.S. Navy ship to have an expanded operational stress control (EOSC) canine as part of the crew throughout deployment. Chaplain Genevieve Clark, Gerald R. Ford and Carrier Strike Group 12's Chaplain, will serve as Sage's primary handler while on deployment. In preparation for deploying with Sage, Clark completed 120 hours of handler training with Mutts with a Mission. Three other volunteer handlers aboard the Ford also support Clark in Sage's care and mission.
"One of the positives of having Sage aboard the ship is her help in breaking down some barriers to utilizing mental, emotional, and spiritual resiliency resources," said Clark. "Sailors are coming to more warrior toughness events and improving their morale through the vast network of resiliency resources the ship offers with Sage now present at these opportunities."
During deployment, all Sailors will benefit from spending time with Sage, who will be present with Chaplains, Resiliency Providers, and Mental Health professionals. Sage will be available to Sailors during ship-wide Morale, Welfare, and Recreation events, and her daily schedule will be made available to Sailors for general visitation and morale boosts throughout the day.
Mutts with a Mission sent Sage with all necessary supplies for deployment, including a waste collection mat, proper bedding located in the handler's stateroom, personal protective gear including paw, hearing, and eye protection, and a life vest. "The Sailors of Gerald R. Ford are excited to welcome Sage to the ship. Mutts with a Mission provides an invaluable service to Sailors, one that will aid in stress relief during the ship's deployment," said Capt. Rick Burgess, Ford's commanding officer. "Sage is one of the many resources aboard the ship to help Sailors build resiliency and enhance morale.
The deployment of the USS Gerald R. Ford Carrier Strike Group (GRFCSG) is currently ongoing in the Atlantic Ocean in support of interoperability and maritime security. In total, the GRFCSG is deployed with more than 6,000 Sailors across all platforms ready to respond globally to combatant commander tasking.
For more information on Mutts with a Mission, please visit https://www.muttswithamission.org/.
For More information on Allen Fabijian "Some Guy Names Allen", visit https://www.instagram.com/someguynamedallen or https://us1061.com/some-guy-named-allen/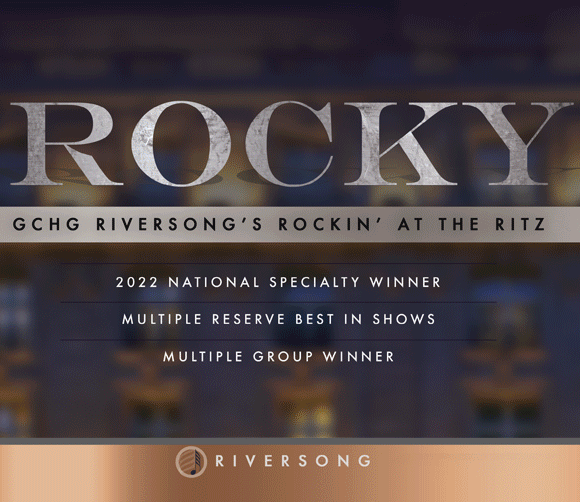 Short URL: http://caninechronicle.com/?p=262348
Posted by
Liz Powell
on May 5 2023. Filed under
Current Articles
,
Featured
,
Health & Training
,
The Buzz
. You can follow any responses to this entry through the
RSS 2.0
. Both comments and pings are currently closed.