Where Have All The Mentors Gone?
Click here to read the complete article
462 – January/February, 2022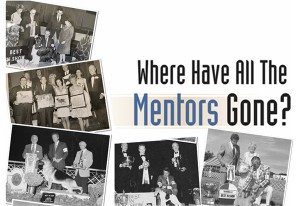 By Jane Myers
How often do you read The Canine Chronicle editorials? These aren't just space savers in the magazine. Often they are steeped in the history of our sport, and you are doing yourself a great injustice if you don't read them. Every month I read one or two editorials that make me wonder, where have all the mentors gone? You know, the great ones–the breeders, judges, and handlers that have done it all. The people that would give you, like it or not, unsolicited advice in the ring, or while you were grooming your dog. The ones with no filter. The ones that made you shake in your shoes. If you did something wrong, they would say, "Hey, what are you doing? You know better than that!" and explain to you why it's wrong and what to change. If you got it right, they would give you a compliment, but usually in a much more subtle way.
Today, so many in our sport have never even heard of the greats or what contributions they made to the sport of purebred dogs. If you have ever had the opportunity to sit and listen to Annie, Janie, Mike, Frank, George, or Ric, just to name a few, discussing their priorities, or delving into identifying true breed type, you were one of the lucky ones. (And if you need last names here, I just made my point).
If one of these great mentors of yesteryear would come and find you and offer unsolicited advice, it was an honor, but it was always your option to listen and apply it, or just file it away. Trust me, if George or Ric made it a point to come find you to talk about underline or topcoat, you might want to listen.
Click here to read the complete article
462 – January/February, 2022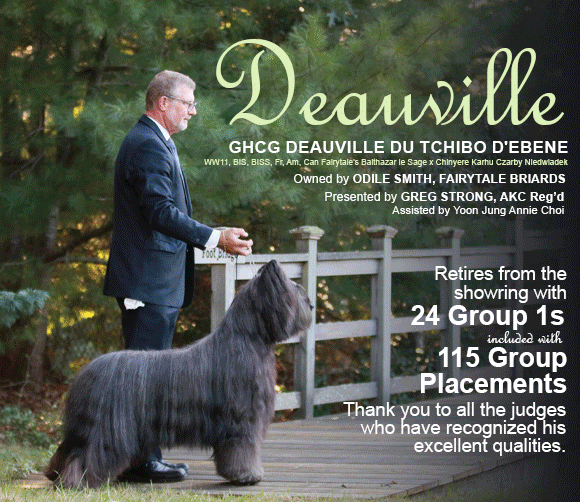 Short URL: http://caninechronicle.com/?p=221793
Posted by
AnthonyA
on Jan 18 2022. Filed under
Current Articles
,
Featured
. You can follow any responses to this entry through the
RSS 2.0
. Both comments and pings are currently closed.