USDA APHIS Proposed Rule Seeks to Formalize African Swine Fever-Related Dog Import Requirements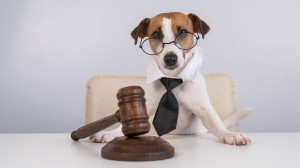 The United States Department of Agriculture's Animal and Plant Health Inspection Service (USDA APHIS) is proposing new rules to establish requirements regarding the importation of live dogs for resale, whether through retail or wholesale channels or fee-based adoption, from regions where African Swine Fever (ASF) exists or is reasonably believed to exist.  The proposed rules would formalize requirements that have been in place since August 2021.  USDA APHIS is also proposing a technical change with regard to microchips.
ABOUT ASF
While not a threat to human health, African Swine Fever is a highly contagious and deadly viral disease affecting both domestic and feral swine of all ages, leading to extremely high rates of morbidity and mortality. ASF can be transmitted via dogs' fur and bedding.
Currently, ASF exists or is believed to exist in the following regions and countries:  The continent of Africa; Armenia; Austria; Azerbaijan; Belarus; Belgium; Bhutan; Bosnia and Herzegovina; Brazil; Bulgaria; Burma; Cambodia; China; Croatia; Cuba; Cyprus; Czech Republic; Denmark; Dominican Republic; Estonia; any restricted zone in the European Union (EU) or Northern Ireland established by the EU, or any EU Member State or Northern Ireland because of detection of ASF; Finland; France; Georgia; Germany; Greece ; Haiti; Hong Kong; Hungary; India; Indonesia; Ireland; Italy; Latvia; Lithuania; Luxembourg; North Korea; South Korea; Kosovo; Laos; Malaysia; Malta; Mauritius; Moldova; Mongolia; Nepal; Netherlands; North Macedonia; Papua New Guinea; Philippines; Poland; Portugal; Romania; Russia; Sao Tome and Principe; Serbia; Singapore; Spain; Sweden; Taiwan; Thailand; Timor-Leste; Ukraine; United Kingdom; and Vietnam.
AKC is a participant in affiliate advertising programs designed to provide a means for sites to earn advertising fees by advertising and linking to akc.org. If you purchase a product through this article, we may receive a portion of the sale.
WHAT'S REQUIRED
A U.S. importer must obtain an APHIS Animal Care Import permit for dog(s) intended for resale and satisfy all import requirements.  Dogs imported for resale must also meet all of the following APHIS Veterinary Services (VS) import requirements:
Dog(s) and their shipping crate/container must be free of dirt, wood shavings, hay, straw, or any other organic/natural bedding material.
All bedding that accompanies the dog(s) during transit must be properly disposed of at the post-entry point(s) of concentration in a way that prevents introduction or spread of ASF.
Dog(s) must have a microchip that meets APHIS-approved standards, and the microchip number must be verified immediately before the animal is bathed.  This is a proposed technical change that will provide APHIS with flexibility to make changes to the list of acceptable identification that will not require a separate rulemaking process.
Dog(s) must be bathed at the U.S. post-entry point(s) of concentration within two calendar days of arrival, to be documented on the VS Dog Import Record.
Both parts of the APHIS VS Dog Import Record must be completed and submitted for each shipment of imported dog(s) intended for resale.  Additionally, the VS Dog Import Record verifying the completion of all APHIS VS import requirements for every dog in the shipment must be submitted to APHIS within two business days following the dogs' entry into the U.S.
WHAT YOU CAN DO
USDA APHIS will accept comments from the public through Monday, November 27, 2023.  Go to https://www.regulations.gov/document/APHIS-2022-0014-0001 to submit comments online.  In the alternative, send comments via postal mail or commercial deliver to:
Docket No. APHIS-2022-0014
Regulatory Analysis and Development
PPD, APHIS
Stations 3A-03.8
4700 River Road
Unit 118
Riverdale, Maryland 20737-1238
FOR MORE INFORMATION, CONTACT
Dr. Mary Kate Anderson
Staff Veterinary Medical Officer
Live Animal Imports, Veterinary Services, APHIS
(301) 851-3300
LAIE@usda.gov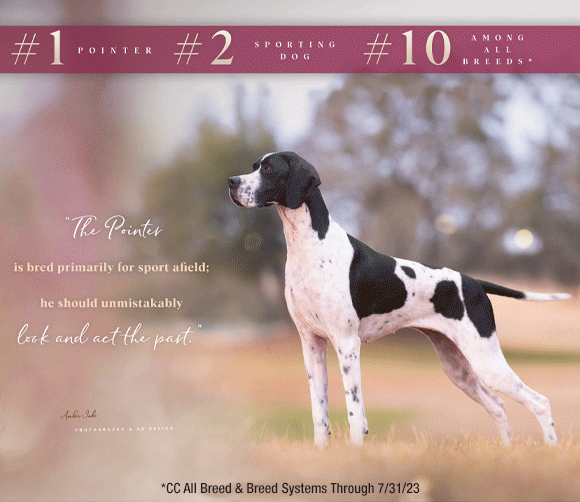 Short URL: http://caninechronicle.com/?p=273292
Posted by
Liz Powell
on Sep 30 2023. Filed under
Current Articles
,
Featured
. You can follow any responses to this entry through the
RSS 2.0
. Both comments and pings are currently closed.