UF College of Veterinary Medicine launches open heart surgery program for dogs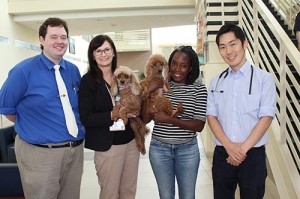 The University of Florida College of Veterinary Medicine has launched an open heart surgery program for dogs, becoming the only program of its kind in the United States and the only one to offer the complex procedure known as mitral valve repair.
"We are thrilled that we were able to hire Dr. Katsuhiro Matsuura as a faculty member here at UF," said program director Darcy Adin, D.V.M. "Dr. Matsuura is a skilled veterinary cardiac surgeon, and he brings his expertise in canine open heart surgery to UF, allowing us to surgically treat dogs with mitral valve disease here in the States without the need to travel overseas."
Matsuura, D.V.M., Ph.D., joined the college's faculty in July 2023 as a clinical assistant professor. In Japan, he performed more than 100 successful mitral valve surgical repairs and managed a surgical team that specialized in the procedure, with a success rate above 90%.
The program began in late August and UF Small Animal Hospital's open heart surgery team is currently performing three to four surgeries per month under his direction.
"Making this program successful involves an incredible amount of teamwork within the hospital and could not occur without the dedication and collaboration of everyone involved," Adin said. "Veterinary doctor and technician teams from cardiology, anesthesiology, perfusion, the intensive care unit and the operating rooms all work together closely and have been key to our success."
Mitral valve degeneration causes the valve to leak, a consequence known as mitral regurgitation. Although any dog breed can develop degenerative mitral valve disease, small-breed dogs such as Cavalier King Charles spaniels, dachshunds, Malteses, poodles and chihuahuas are most commonly affected.
"It's the most common heart disease we see as veterinary cardiologists," Adin said. "As dogs grow older, it becomes more likely that they have some degree of this disease, although not every dog with mitral valve disease will suffer clinical signs or symptoms because of it."
The progressive nature of this condition causes enlargement of the heart over time, however, and approximately 25% to 30% of dogs will experience congestive heart failure, which causes coughing and difficulty breathing. Although medications can relieve fluid retention and support the function of the heart, the degenerative mitral valve continues to deteriorate and most dogs will succumb to the disease or complications from the medications within a year of heart failure diagnosis.
Surgery to address this problem involves tightening the area around the mitral valve and repairing the chordae tendineae — also called "heart strings" — that support the valve. Mitral valve repair surgery improves the lives of dogs living with degenerative mitral valve disease because it significantly reduces the amount of mitral regurgitation, allowing most dogs to stop taking medications. The lifespan of these animals will then be dictated by age and any conditions they might have besides heart disease.
Access to surgical mitral valve repair is limited, because only a few veterinary surgery centers offer this highly specialized procedure, which must be performed by a skilled surgeon using cardiopulmonary bypass.
"We are excited that UF is now one of these centers, providing this definitive treatment option for dogs with mitral valve disease," Adin said.
Learn more about the new program at the hospital's website.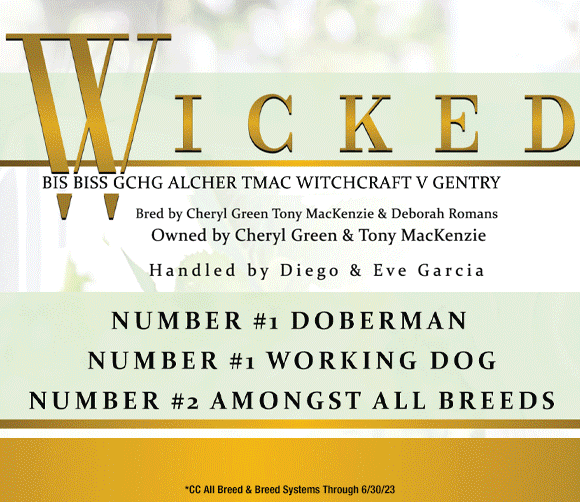 Short URL: http://caninechronicle.com/?p=273169
Posted by
Liz Powell
on Sep 29 2023. Filed under
Current Articles
,
Featured
. You can follow any responses to this entry through the
RSS 2.0
. Both comments and pings are currently closed.