The Surprising Upside to Pandemic Puppy Buyers
Click here to read the complete article
318 – September, 2021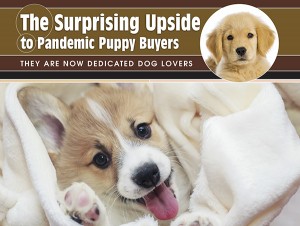 By Amy Fernandez
Thankfully, the pandemic is winding down. There are still lots of unanswered questions but one thing we know for sure is that last year was bad for business, really bad. Everything tanked–aside from a few notable exceptions. Yes, we know the big ones like the health and pharmaceutical industries. Also, home computers were flying off the shelf. And there were a few less obvious mercantile success stories like motorcycles, RVs, swimming pools and home fitness equipment. All those investments make sense from the standpoint of pandemic isolation. But you know what really experienced a bull market last year? Everything related to dogs! The stats are out from the American Pet Products Association, which remains the most reliable indicator of pet related spending habits in the US.
And there is plenty of ancillary data backing that up. For instance, according to Morgan Stanley, sales of pet related products are anticipated to jump to a whopping $275 billion by 2030, up from $100 billion two years ago. That would represent unprecedented growth in any industry. In this case, I personally didn't find it surprising at all.
First and foremost, we already know that the predominant go-to solution for last year's long-term isolation became canine companionship. That topic has been covered ad infinitum by the media–especially their nonstop dire warnings about the inevitable "Christmas puppy" crash that would result in thousands of homeless dogs when pandemic lockdowns ended. And yes, that could have been possible when you consider that over 12.6 million people acquired new pets between last March and December. It was a record breaker by any measure.
Then again, all those "animal welfare" advocates never bargained on the fact that this particular Christmas break was destined to last about 14 months. And let's face it, that's pretty much how long it takes to adjust to a new canine roommate. Just like any relationship, it requires plenty of time to work out the kinks. Regardless of the breed or the circumstances, and contrary to a lot of dog training advice, the mental and emotional negotiations needed to cement the dog/owner bond demands substantial time and commitment. It doesn't happen overnight.
Click here to read the complete article
318 – September, 2021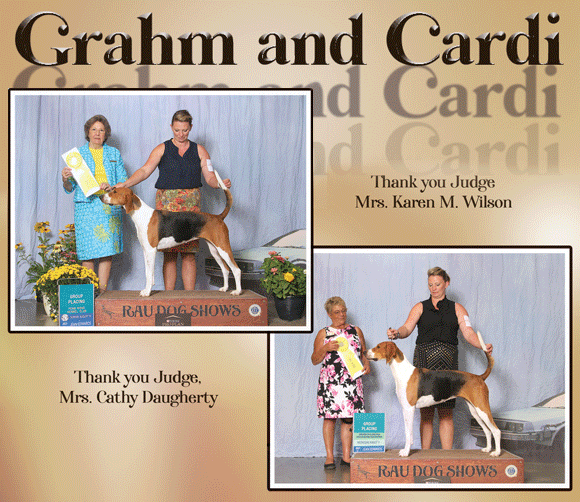 Short URL: http://caninechronicle.com/?p=211364
Posted by
AnthonyA
on Sep 25 2021. Filed under
Current Articles
,
Featured
. You can follow any responses to this entry through the
RSS 2.0
. Both comments and pings are currently closed.