The Intelligent Dog
Click here to read the complete article
174 – October, 2021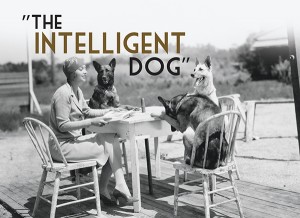 By William Given
Dictionaries are rather precise when defining the word "intelligence." Even so, many of us sometimes seem to misunderstand the word as it applies to dogs. For example, a dog appearing cute and alert might be mistaken for intelligent by thousands of pet owners.
I am a part of a whole generation who grew up thinking the Fox Terrier was quite intelligent, principally because one was so frequently depicted listening to an old-style gramophone with what passed for the critical appreciation of music. Even as a lover of the breed, I can tell you that the dog, and the record company, were putting us on.
Some breeds have acquired a reputation for intelligence merely because one well-known dog publicly demonstrated that he had more than his fair share of brains. The reasoning was this: the German Shepherd Dog, Rin-Tin-Tin; Rough Collie, Lassie; or Cairn Terrier, Toto made their owners a fortune in television or films and must, therefore, be intelligent. Since my dog is of the same breed, it must be equally intelligent.
Many years ago, when I was in my late teens and early twenties, I was much more interested in horses than in dogs and had the occasion to ride along on a couple of drag hunts. At that time, I believed one particular hound which outdistanced the pack and followed the cod's-head trail (don't fall for that one) as though he would eventually catch it, was a really bright boy. Looking back, I realize that he must have been half-witted not to have realized that we were pulling his leg.
The hound I should have taken off my hat to was an old scoundrel named "Thaddeus," who trailed with enthusiasm for a hundred yards and then used his head rather than his nose to take the short cuts back to us with the minimum of exertion. If we laid a circular trail he could get back home by running half a mile. He was very often back half an hour before the others, who had run seven or eight. As a drag-hound he was a write-off, but as an intelligent dog he should have been used at stud. I have no doubt that brains, or even lack of them, are hereditary, and you are as unlikely to breed champions from dogs of pet quality.
Blind and often­–it must be admitted–simple obedience based on a dependence of training is all too frequently claimed by obedience adherents to be intelligence. Before getting too deeply involved in how to breed for brains, we should think a little about the definition of intelligence and ask ourselves whether we really demand it in a dog?
As a matter of fact, I do want a dog to be intelligent, but maybe you do not. Before we breed them too smart, we would have to consider what the result might be. As an example, I would guess that a man who breeds racing Greyhounds would not welcome normal intelligence. This dog would certainly learn that no matter how hard he tried or how fast he ran, he simply would never catch the mechanized bunny. Further, it is more than possible that a really sharp dog might figure out that spending a day at a dog show was not really a desired pleasure, at which point you could give up any thoughts of winning ribbons.
Not Synonymous
Click here to read the complete article
174 – October, 2021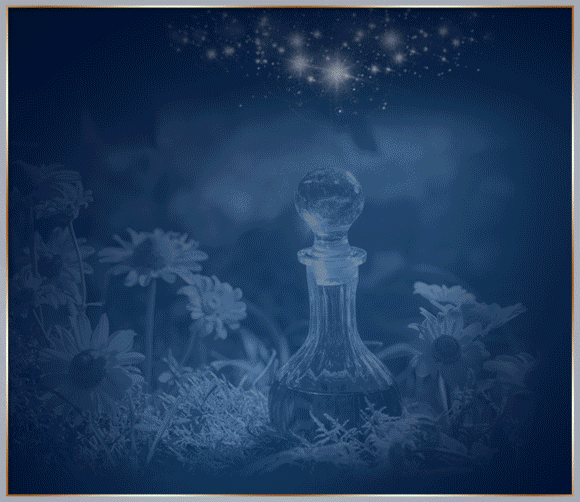 Short URL: http://caninechronicle.com/?p=213967
Posted by
AnthonyA
on Oct 12 2021. Filed under
Current Articles
,
Featured
. You can follow any responses to this entry through the
RSS 2.0
. Both comments and pings are currently closed.