Breeds On My Wall Of Worries
Click here to read the complete article
232 – September, 2023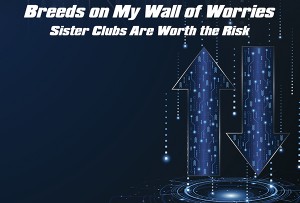 By Dr. Carmen Battaglia
Many breeds and their clubs are now beginning to feel the effects of decline and most can point to at least one or more problems that need to be solved. What makes their problems complicated is the amount of effort needed and their ability to find agreement on what actions to take. This dilemma becomes more apparent with the recent announcement by the American Kennel Club (AKC) Purebred Preservation Bank Committee (PPB ) (6), that nine breeds will become extinct in the AKC stud book.
What could make matters worse is the 1999 prediction that 60 breeds are vulnerable and on their way to becoming extinct in the conformation ring (1).
PROBLEM
AKC data confirms the severity of these troubling problems as seen in Figures 1-5. They begin by knowing that 60% of the pups born from AKC registered litters are not being registered by their new owners, and many clubs are noticing they have fewer active breeders and exhibitors in their membership. Data over the past two decades show that several breeds are now registering fewer litters (Figure 2) than in the past and according to Dr. Jerold Bell, in order for a breed to stay healthy, it must grow and maintain its genetic diversity (2,3).
When the data in Figures 1 and 2 are combined with other data (Figures 3-4) the net effect over time impacts the average size of dog shows and the number of new club members. These figures confirm that several trends are taking place and they are not likely to change as long as the number of breeders and dog registrations continue to decline. Both signal that larger problems are present and need to be addressed.
Click here to read the complete article
232 – September, 2023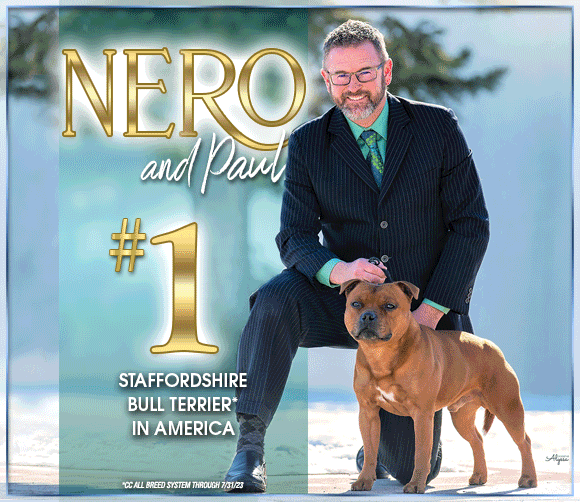 Short URL: http://caninechronicle.com/?p=271524
Posted by
AnthonyA
on Sep 18 2023. Filed under
Current Articles
,
Featured
. You can follow any responses to this entry through the
RSS 2.0
. Both comments and pings are currently closed.