A Five-Step Program to Winning With A Puppy
Click here to read the complete article
194 – October, 2021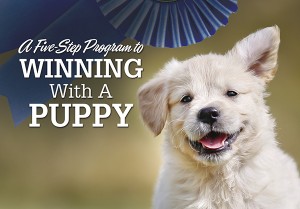 By William Given
Have you recently bought a beautiful puppy or young dog and found you have not been winning as you had hoped? Do you have a gorgeous puppy that you want to start showing? Do you want to give him the best chance possible of winning?
Not so very long ago, my wife and I found ourselves at the Central Iowa Dachshund Club specialty show. We were sitting ringside when my wife noticed him, tapped my arm and said, "Look at him, what a handsome young puppy." The breeder's husband was sitting next to us and informed us it was the puppy's "first time out." He was indeed a most handsome lad. He was the kind other breeders watch and marvel at; you force yourself to look away and your eyes are instantly drawn back to him. He did, of course, win his puppy class. Even in the Winners class, he was a "standout," even though still very much a puppy. Winners Dog and the points went to a very well put together dog from the Bred-by class. A very mature dog from the Open class took the major reserve. Then, after passing on the puppy for Winners and Reserve, the judge commented to the exhibitor, "What a truly lovely puppy." Almost all of us, I think, have observed a very similar occurrence. What can we all learn from this type of situation, so, that we can, in fact, win with our puppies?
Fair Assessment
The first step in our five-step program to winning with a puppy must be to not fool ourselves into thinking our puppy is the most beautiful puppy walking in the ring. Believe it or not, this can be an easy thing to do. We all can get wound up in the ego department with our dogs and it is all too easy to see things that are not so. So, step one, be certain the puppy is one of those few "charmers" that has type and soundness, coat and showmanship going for him. There are not many puppies like this, but the fact remains that we all get them from time to time.
Begin Early
Step two needs to be consistent work with the puppy from the time he is old enough to understand just what is expected of him. A judge can be slightly forgiving for some of the puppy playfulness, but it is unreasonable to expect a judge to do anything for a puppy that will not stand for examination and will not walk on a lead. It is no excuse to say, "He is just a puppy" or "This is his first show," when the judge can't get his or her hands on him and when the puppy will not move in a straight line. My experience has been that this takes daily work with a puppy. You should not start practicing the week before the match. If you want to win with your puppy, you and your puppy need to begin preparation early. If not, don't be surprised when your puppy does not win.
Get Practice
Click here to read the complete article
194 – October, 2021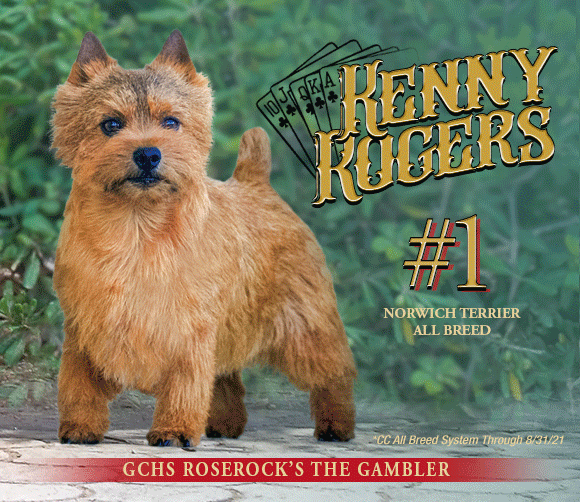 Short URL: http://caninechronicle.com/?p=213988
Posted by
AnthonyA
on Oct 14 2021. Filed under
Current Articles
,
Featured
. You can follow any responses to this entry through the
RSS 2.0
. Both comments and pings are currently closed.