International Kennel Club Announces 2023 Judging Panel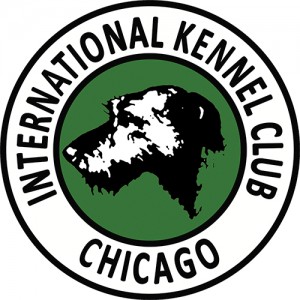 The International Kennel Club of Chicago (AKA The Great American Dog Show) today announced an international panel of judges for their premier August 2023 event. Complete judges' bios can be found at Judges August 26, 2023 – International Kennel Club of Chicago (ikcchicago.com). The roster of Group and Best in Show judges is as follows:
Best In Show:  Juan Miranda Saucedo
Juan, along with his parents, is the breeder/owner and handler of the Damos Afghan Hounds, the top winning hounds in Mexico since 1980. He has also owned seven other breeds, including the top dogs of all time in Mexico in two of them. Juan won his first all-breed BIS at the age of 8, and later became the youngest FCI all-breed international judge. He has since judged at some of the world's most prestigious shows across five continents. • CC TV
Sporting Group:  Manuel Queijeiro
Also from Mexico, Manuel has been breeding Labrador Retrievers for 30 years and Golden Retrievers for 20. As an FCI International judge of 20 years, he has judged in over a dozen countries worldwide. In addition, Manuel has judged 20 all-breed shows in the United States, as well as many specialties–including the Labrador Retriever National Specialty.
Hound Group:  Hal Biermann • CC TV
Hal's start in dogs came with in 1975 with Boxers, which he showed in conformation, obedience and junior showmanship. His Boxers have won top awards, including the Top 20 and the #1 ranked Boxer. Wirehaired Dachshunds joined him the '80s and have similarly won top recognition. Hal has judged since 2003 and is approved for the Hound and Working groups. His assignments have taken him all over the world.
 Working Group:  Darryl Vice •  CC TV
Darryl began breeding in the early 1970s. In the late '70s he concentrated on Miniature Pinschers and Brussels Griffons, finishing many champions owner-handled. He's also had Great Danes, Giant Schnauzers, Bullmastiffs and Kerry Blue Terriers. Daryl started judging in 1994 and has since judged around the world. He is most proud of being chosen by his peers to judge both of his breeds National Specialties.
Terrier Group:  Dr. Valeria Rickard
Valeria began showing as a Junior in Europe, and after a hiatus while in college and veterinary school in the USA, resumed showing and breeding. Since then she has bred principally Airedale Terriers but also Welsh Terriers and, more recently, Brussels Griffons–all under the Jovel prefix. Jovel dogs include #1 ranked dogs and National specialty winners, among other accolades. Valeria has been an AKC judge since 2010, and is approved for the Terrier, Toy and Non-Sporting groups. She has judged across four continents.
Toy Group:  Vicki Abbott • CC TV 
Vicki has been involved in the sport of purebred dogs as a breeder, handler, and judge for more than 45 years. She's bred Maltese, Pekingese, and Shiba Inu, and is most known for her Maltese.  Among the top-winning dogs she's bred or shown is the top Maltese dog of all time and Westminster group winner. Vicki is approved to judge the Toy, Non-Sporting, Sporting, Terrier and Hound Groups, and has judged at many prestigious events here and abroad.
Non-Sporting:  Daniel Smyth, Esq.
Dan has bred and shown Basset Hounds and Petits Bassets Griffons Vendeens for 47 years. He began judging in 1995, and judges the Hound, Non-Sporting and Toy Groups. His assignments have included multiple National specialties as well as other prominent assignments both in America as well as Europe and Asia. In his non-dog life, Dan is a trial attorney specializing in civil litigation, with a dog-related component for his clientele.
Herding Group:  Mr. James Mitchell • CC TV
James started in dogs more than 50 years ago with his first Shetland Sheepdog champion, followed by numerous champion Pembroke Welsh Corgis. He was an apprentice handler for professional handlers Bill Trainor, Anne Rogers Clark, and Richard Bauer. He also managed a prominent Standard Poodle kennel. James began judging in 1988, but left in 2001 to become an AKC Executive Field Representative. In 2020 he resumed judging, and is approved for the Hound, Toy, and Herding groups.
NOHS Best In Show: Paula Nykiel • CC TV
Paula has been involved with the sport of purebred dogs for over 47 years. As a breeder/owner/handler, she bred more than 50 Sydmar Pointer Champions, including #1 ranked show dogs and producers. She's judged since 1990, and is approved for all Sporting, Working and Hound breeds. Among her prestigious assignments are 32 National specialties.
Choosing the Best of Breed winners to send to the groups will be the following judges:
Faye Strauss
Grace Fritz
Jacqueline Stacy
Terry Stacy
Luis Sosa
Patricia Sosa
Bonnie Linnell Clarke
Sharon Newcombe
Larry Abbott
Butch Schulman
Angela Pickett
David Kirkland
Pam Peat
David Peat
Geno Sisneros
Charlotte Patterson
Manuel Queijeiro
Mark Kennedy
Gus Sinibaldi
Beth Sweigart
Red Tatro
Bergit Coady-Kabel
Loran Morgan (Junior Showmanship)
George Rhode (Junior Showmanship)
#IKCDogShow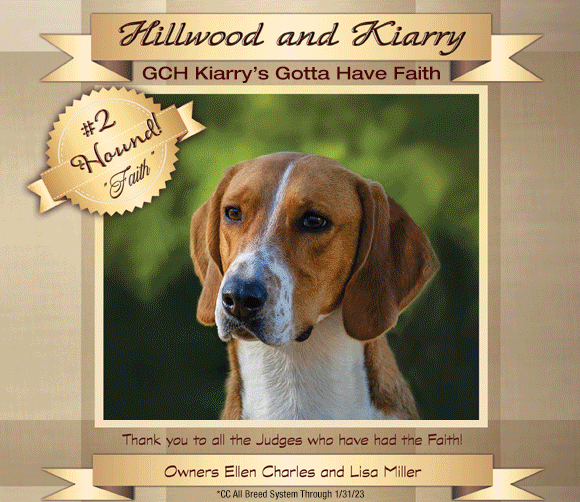 Short URL: http://caninechronicle.com/?p=258487
Posted by
admin
on Mar 8 2023. Filed under
Breaking News
,
Featured
. You can follow any responses to this entry through the
RSS 2.0
. Both comments and pings are currently closed.