AKC Museum of The Dog Announces Its Next Exhibit: 9/11 Remembered: Search & Rescue Dogs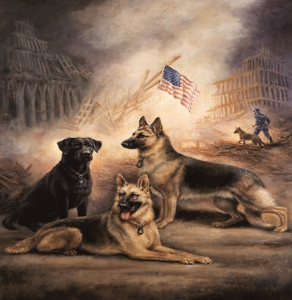 New York, NY – To commemorate the 20th anniversary of the terror attacks on September 11th, 2001, the AKC Museum of the Dog is pleased to announce its next exhibit. 9/11 Remembered: Search & Rescue Dogs opens September 1st, 2021 and will run through January 2, 2022. This exhibit aims to honor the work of search and rescue dogs during the rescue and recovery efforts on and after 9/11.
9/11 Remembered examines the history of search and rescue dogs and highlights the dogs that participated in the rescue and recovery efforts on 9/11. Highlights include several sculptures from AKC's DOGNY project that raised over 3.5 million for search and rescue organizations whose dogs directly worked at Ground Zero. This exhibit will also display the winners from the "Salute to Search and Rescue Dogs" art contest hosted by the museum as well as feature portraits by artist Ron Burns, creator of the coffee table book, The Dogs of Ron Burns: A Tribute to the Dogs of 9/11.
"Search and rescue dogs are some of the unsung heroes of 9/11," said Alan Fausel, Executive Director of the AKC Museum of the Dog. "The work they did during the rescue of and recovery efforts is truly extraordinary. All dogs have a job and on this solemn anniversary, we honor those whose job it was to save us."
A free virtual tour of the exhibit will also be available on the Museum's website shortly after the exhibit's opening. Those who wish to view the exhibit in person an do so at 101 Park Avenue in New York City while adhering to all COVID-19 and social distancing protocols. All Museum visitors over 12 years of age must be fully vaccinated against COVID-19 and must show proof of vaccination upon arrival.
For more information on the exhibit or the Museum, please visit www.museumofthedog.org.
New safety policies and procedures for the Museum of the Dog can be found in this video.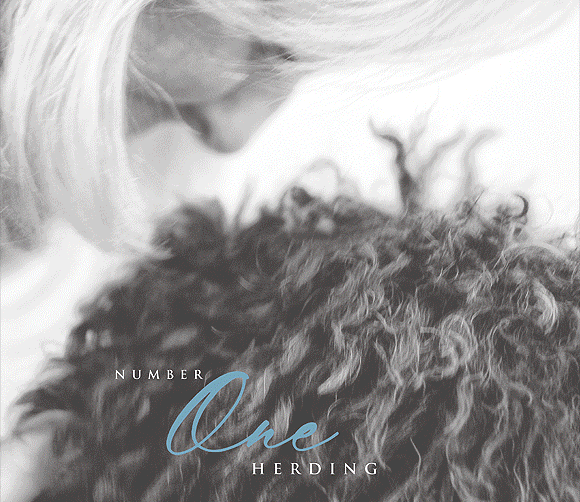 Short URL: https://caninechronicle.com/?p=211075
Posted by
chesliepickett
on Aug 30 2021. Filed under
The Buzz
. You can follow any responses to this entry through the
RSS 2.0
. Both comments and pings are currently closed.