Mobile Kennel Club – Sunday, September 12, 2021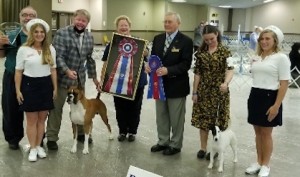 Show Name: Mobile Kennel Club
Location: Mobile, AL
Show Date: Sunday, September 12, 2021
Total Entry: 590
Best In Show Judge: Mr. David Bolus
Show Photographer(s):
Luis Sosa • Website: www.sosaphoto.biz
Dog Reg: GCHP Rummer Run Maximus Command In Chief [Dog]
Breed: Boxer
Handler: Rick Justice
Owner: S & A Anderson & L Dissinger
Breeder: Lloyd & Dolores Dissinger & Terry Smith
Reserve Dog Reg: CH Pinnacle Broxden Lickety Split [Dog]
Reserve Breed: Smooth Fox Terrier
Reserve Handler: Amy Booth
Reserve Owner: A & P Booth S & A Evans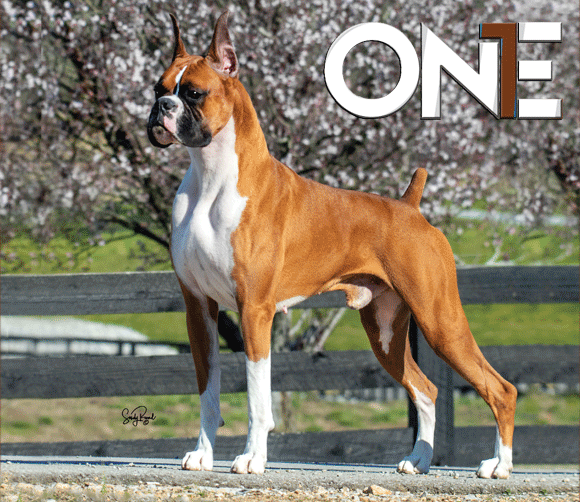 Sporting Judge's Name: Mrs. Anne Savory Bolus
Total Entry: 51
#1-
Dog Reg: GCHS Chestnut Then Came You [Dog]
Breed: Retriever (Golden)
Handler: Amy Booth
Owner: C & J Chachas, MB Konesky & J Griffith
#2-
Dog Reg: CH Dreamflight Samamari Holding Out For A Hero [Dog]
Breed: Spaniel (Cocker) ASCOB
Handler: Michael Pitts
Owner: Terri Flores & Stephanie Kaul
#3-
Dog Reg: GCHB Greyborns Belle Star [Bitch]
Breed: Weimaraner
Handler: Rusty Howard
Owner: Rachelle Sanborn, Michelle Hunter & Paul Christopher
#4-
Dog Reg: GCHG Kurly Kreek Copperhead Row [Dog]
Breed: Retriever (Curly-Coated)
Handler:
Owner: Mary & Scott Shifflett
Hound Judge's Name: Mrs. Barbara Dempsey Alderman
Total Entry: 84
#1-
Dog Reg: GCHS Kazuris All I Want For Christmas [Dog]
Breed: Beagle 15 inch
Handler: Michael Kurtzner
Owner: S Sweetman & M & K Kurtzner
Breeder: S Sweetman & M & K Kurtzner
#2-
Dog Reg: GCH Wericks Nightcap [Bitch]
Breed: Whippet
Handler: Justin Smithey
Owner: Justin & Cheslie Smithey
#3-
Dog Reg: GCHB Ciel Vent Divin Of Schon Wald Jp [Dog]
Breed: Afghan Hound
Handler: Jennifer Pearce
Owner: Y Hata
Breeder: Yumiko Ushiyama
#4-
Dog Reg: GCHP Leoralees Lets Boogie With Barstool Mw [Dog]
Breed: Dachshund (Wirehaired)
Handler: Marietta Singleton
Owner: R Addison, M Singleton & M Tipple
Breeder: Robbie Addison & Marietta Singleton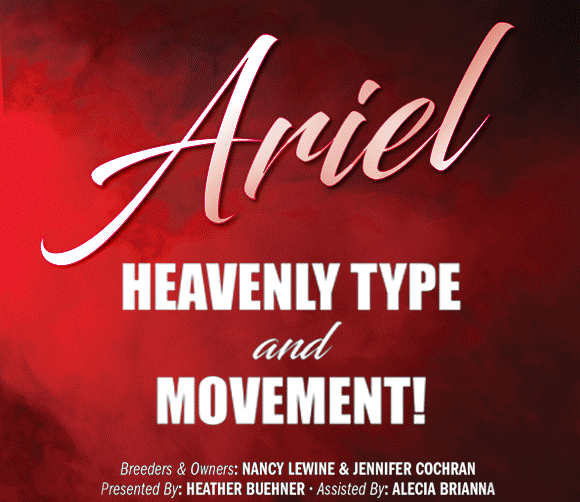 Working Judge's Name: Mr. Robert Shreve
Total Entry: 102
#1-
Dog Reg: GCHP Rummer Run Maximus Command In Chief [Dog]
Breed: Boxer
Handler: Rick Justice
Owner: S & A Anderson & L Dissinger
Breeder: Lloyd & Dolores Dissinger & Terry Smith
#2-
Dog Reg: GCH Vztops Hillside Sweet Child O Mine [Dog]
Breed: Great Dane
Handler:
Owner: D & R Barker
Breeder: Lisa & Kristen Venable, J Hill & L Rainwater
#3-
Dog Reg: GCH Snowshoes Whistle While You Work [Dog]
Breed: Samoyed
Handler:
Owner: Stefanie Thellman & Heather Galloway
#4-
Dog Reg: GCHB Carosel V Epic Saturday Night Special WAC CGC [Bitch]
Breed: Doberman Pinscher
Handler: Amy Touround
Owner: E & L Glofka
Breeder: Eric & Lynda Glofka & Carol Petruzzo
Terrier Judge's Name: Mrs. Debbie Campbell-Freeman
Total Entry: 34
#1-
Dog Reg: CH Pinnacle Broxden Lickety Split [Dog]
Breed: Smooth Fox Terrier
Handler: Amy Booth
Owner: A & P Booth & S & A Evans
#2-
Dog Reg: GCH Peabar P.S. I Love You [Bitch]
Breed: Scottish Terrier
Handler: Ania Kelly
Owner: K Lynn, P Browne & M Siroka
#3-
Dog Reg: CH Finnabair Life In The Fast Lane [Dog]
Breed: Glen of Imaal Terrier
Handler:
Owner: Mary McDaniel DVM & Beverly Wright Osment
#4-
Dog Reg: GCHG Mystique Knock Out [Dog]
Breed: Miniature Schnauzer
Handler:
Owner: Barry Bonds & Cheryl Dugan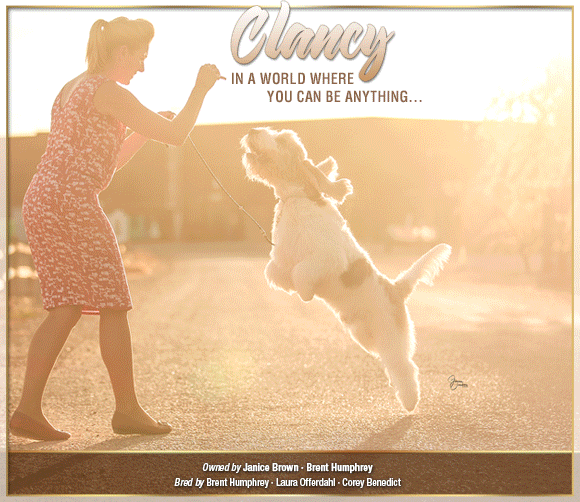 Toy Judge's Name: Mr. Malcolm Moore
Total Entry: 58
#1-
Dog Reg: GCH Kaylen Let Your Imagination Run Wild [Dog]
Breed: Chinese Crested
Handler: Kay Palade-Peiser
Owner: Virginia Dorris & Kay Peiser
#2-
Dog Reg: GCHG Roi L Man In The Moon
Breed: Cavalier King Charles Spaniel
Handler: Mike Pitts
Owner: Regina Beinhauer
#3-
Dog Reg: GCH Uwharrie Rhamah Little Firefly [Dog]
Breed: Italian Greyhound
Handler: Frank Murphy
Owner: Mary Marlowe & Andrea Bradford
#4-
Dog Reg: GCHS Timeless Stella By Starlight At Aero [Bitch]
Breed: Chihuahua (Long Coat)
Handler: Lois DeMers
Owner: K Potts
Breeder: Kyle Potts
Non-Sporting Judge's Name: Mr. Raymond Filburn Jr.
Total Entry: 73
#1-
Dog Reg: GCHB Dognewss St Bow [Dog]
Breed: Bichon Frise
Handler: David Harper
Owner: L Dong-Lim & P Ammons
#2-
Dog Reg: GCH Chaselands Mathew Moss [Dog]
Breed: French Bulldog
Handler: Justin Smithey
Owner: N Shaw & C Howard
Breeder: Chad Howard
#3-
Dog Reg: GCHS Barnstorm Blue Blood Royalty By Dzine [Dog]
Breed: Tibetan Terrier
Handler: Lois DeMers
Owner: D Planche, M Lafler, M DeMers & P Bernardo
Breeder: Rebecca White & Lynn Meyer
#4-
Dog Reg: GCHS QB And Hickory Hills Grand Tradition [Dog]
Breed: Boston Terrier
Handler:
Owner: C Bosley
Breeder: Dominic & Jodi Koon, Beverly Nelson &Linda Alexander
Herding Judge's Name: Mrs. Barbara Dempsey Alderman
Total Entry: 100
#1-
Dog Reg: GCH Cordmaker Punchinello [Dog]
Breed: Puli
Handler: Linda Pitts
Owner: E Charles, S Kaul, M Feltenstein, R Beinhauer, L Pitts & P Kelly
#2-
Dog Reg: GCH La Chansons Quarter After One [Bitch]
Breed: Bouvier des Flandres
Handler: David Harper
Owner: R Hagen, P Kuhn & R Ott
#3-
Dog Reg: GCHB Double Ds Magical Mystery Tour [Dog]
Breed: Berger Picard
Handler: Amy Booth
Owner: B Hainline, D Donohue, B Green & C Brooks
Breeder: Deanna & Rick Donohue & Billie Green
#4-
Dog Reg: Windrushs Dhf Beets Barrett Battle Star Galactica [Dog]
Breed: Belgian Malinois
Handler:
Owner: L Hayne
Jr Judge: Mrs. Anne Savory Bolus
Jr Handler: Emma Gallaway See Rankings
Jr Dog Reg: CH Senojs Royales Bently RN CGC [Dog]
Jr Breed: Maltese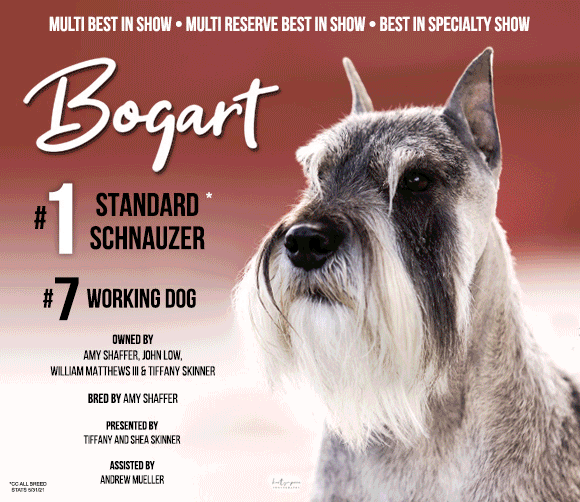 ---
Please note these results are not official and may be subject to change once official results are submitted to AKC.
The Canine Chronicle is not responsible for any errors or inadvertent omissions in the information reported on this site.
All information on www.caninechronicle.com is the sole property of The Canine Chronicle and Endeavor Publications, Inc. Reproduction of contents,either whole or in part is not permitted without consent of the publisher.
Short URL: https://caninechronicle.com/?p=212174
Posted by
chesliepickett
on Sep 12 2021. Filed under
All Breed Show Results
. You can follow any responses to this entry through the
RSS 2.0
. Both comments and pings are currently closed.