Tri-Star Kennel Club Of Williamson County, Tennessee – Sunday, October 17, 2021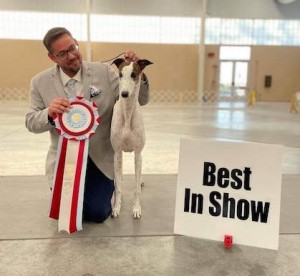 Show Name: Tri-Star Kennel Club Of Williamson County, Tennessee
Location: Lebanon, TN
Show Date: Sunday, October 17, 2021
Total Entry: 1477
Best In Show Judge: Mr. Philip Freilich
Dog Reg: CH Sky Hi Hunt Song Of Fire And Ice [Bitch]
Breed: Greyhound
Handler: James Donahue
Owner: J Donahue, D Pfeil & G Sisneros
Breeder: Anita, Dwayne & Gavin Pugh
Reserve Dog Reg: GCH Cordmaker Punchinello [Dog]
Reserve Breed: Puli
Reserve Handler: Linda Pitts
Reserve Owner: E Charles, S Kaul, M Feltenstein, R Beinhauer, L Pitts & P Kelly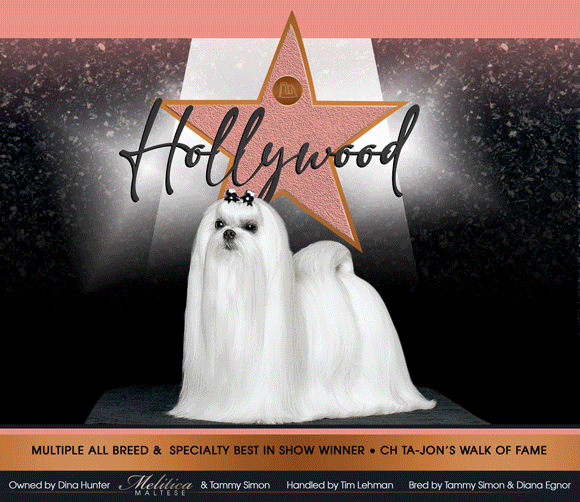 Sporting Judge's Name: Ms. Debra Thornton
Total Entry: 231
#1-
Dog Reg: GCHS Foxwoods Ivywood All Hallows Eve [Bitch]
Breed: Spaniel (English Cocker)
Handler: Kristin Lyons
Owner: K Lyons & D Mauterer
Breeder: K Lyons & D Mauterer
#2-
Dog Reg: CH Clarity Reach The Sky Vjk-Myst [Bitch]
Breed: Pointer (German Shorthaired)
Handler: Valarie Nunes-Atkinson
Owner: V Nunes-Atkinson, Y Hassler-Deterding, C Simpson & C Malcolm
#3-
Dog Reg: GCH Bluespruces Blitzen De Ginkgo [Dog]
Breed: Barbet
Handler:
Owner: W Zollman & S Able
#4-
Dog Reg: CH Encores N Kazuyo Queen ILl Do Anything [Dog]
Breed: Spaniel (Cocker) Black
Handler: Linda Pitts
Owner: K Hamamachi & J Posner
Breeder: Judie & Larry Posner
Hound Judge's Name: Mr. Neil McDevitt
Total Entry: 269
#1-
Dog Reg: CH Sky Hi Hunt Song Of Fire And Ice [Bitch]
Breed: Greyhound
Handler: James Donahue
Owner: J Donahue, D Pfeil & G Sisneros
Breeder: Anita, Dwayne & Gavin Pugh
#2-
Dog Reg: GCH Lyonnese Blueprint Of A Legend [Dog]
Breed: Rhodesian Ridgeback
Handler: Frank Murphy
Owner: N Davis, M Tauber & D Holly
Breeder: Deborah Holly & Maureen Tauber
#3-
Dog Reg: GCHS Kazuris All I Want For Christmas [Dog]
Breed: Beagle 15 inch
Handler: Michael Kurtzner
Owner: S Sweetman & M & K Kurtzner
Breeder: S Sweetman & M & K Kurtzner
#4-
Dog Reg: GCH Mata Hauri Virtuoso In The Jungle [Dog]
Breed: Basenji
Handler: Kim Byrd
Owner: D Hauri
Breeder: Debbie Hauri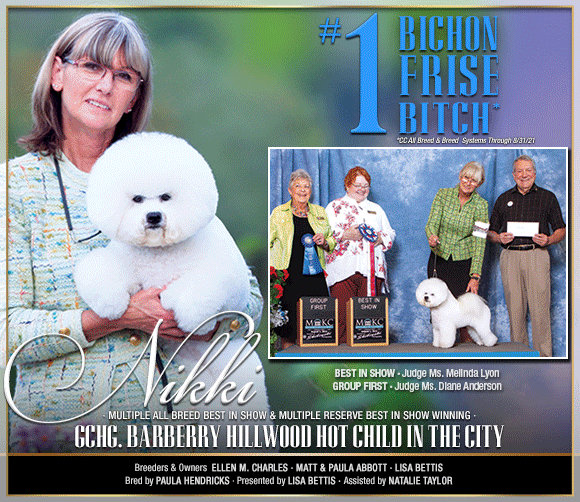 Working Judge's Name: Ms. Debra Thornton
Total Entry: 349
#1-
Dog Reg: GCHP Rummer Run Maximus Command In Chief [Dog]
Breed: Boxer
Handler: Rick Justice
Owner: S & A Anderson & L Dissinger
Breeder: Lloyd & Dolores Dissinger & Terry Smith
#2-
Dog Reg: Silverthornes Leo Pride of Clemina TKN [Dog]
Breed: Boerboel
Handler:
Owner: M & D Mahone
#3-
Dog Reg: CH Kloofbears Cosmic Moonbeam From Heaven CGC [Dog]
Breed: Newfoundland
Handler:
Owner: S & C Lane
Breeder: Julia Yastrebova
#4-
Dog Reg: GCh Centurian Mastini Tennessee Vance [Dog]
Breed: Neapolitan Mastiff
Handler:
Owner: A & W Goetz & S & G Schramm
Terrier Judge's Name: Mrs. Cindy Meyer
Total Entry: 105
#1-
Dog Reg: GCH Flawlessly I Mustache You A Question [Dog]
Breed: Smooth Fox Terrier
Handler: Kamiron Moates
Owner: K & K Belcher
Breeder: Billy Huntington
#2-
Dog Reg: GCh Hardinhaus Simply Stunning
Breed: Miniature Schnauzer
Handler:
Owner: M Harding & T Weyenbers
#3-
Dog Reg: GCH Connacht Triskelion Caper [Dog]
Breed: Cairn Terrier
Handler:
Owner: M Joyce
#4-
Dog Reg: Geh Edelweiss Hi-Life Faye Tality [Bitch]
Breed: American Hairless Terrier
Handler:
Owner: K Knoles, J Parker, S Miller & M & J Young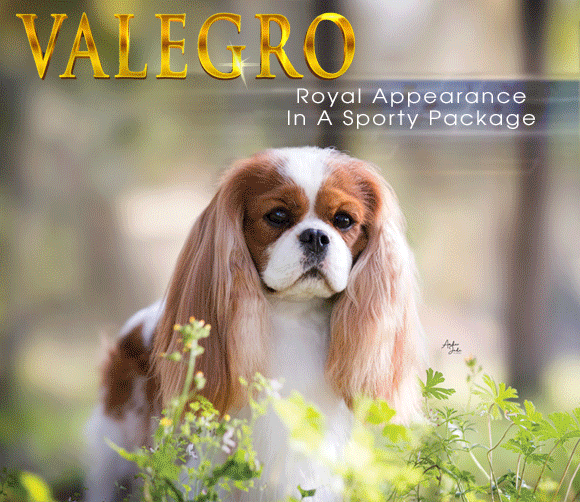 Toy Judge's Name: Mr. Brian Meyer
Total Entry: 189
#1-
Dog Reg: GCHS Kaylen Let Ur Imagination Run Wild Cristal-My Angel
Breed: Chinese Crested
Handler: Kay Peiser
Owner: Virginia Dorris & Kay Peiser
#2-
Dog Reg: GCHG Rustic Lane Not My Planet From Fwaggle @ Absolut [Dog]
Breed: Toy Manchester Terrier
Handler: Ellen Perry
Owner: D Young & D Horowitz
Breeder: Carolyn Horowitz & Wendy & Amanda Kelly
#3-
Dog Reg: GCHG Roi L Man In The Moon [Dog]
Breed: Cavalier King Charles Spaniel
Handler: Michael Pitts
Owner: R Beinhauer
Breeder: Elaine Lessig
#4-
Dog Reg: Lakeways Dolly Dowrong
Breed: Pomeranian
Handler:
Owner: E Way
Non-Sporting Judge's Name: Ms. Joy Brewster
Total Entry: 199
#1-
Dog Reg: GCH Chaselands Mathew Moss [Dog]
Breed: French Bulldog
Handler: Justin Smithey
Owner: N Shaw & C Howard
Breeder: Chad Howard
#2-
Dog Reg: GCHS Willos Rolls Parked At Magoos House [Dog]
Breed: Chinese Shar-Pei
Handler:
Owner: W Woodlee
Breeder: Dawn McNamara, Jan Kolnik, Tim Ball & Joy Bradley
#3-
Dog Reg: GCH Judos Shantideva At Kan Sing [Dog]
Breed: Tibetan Spaniel
Handler: Mike Pitts
Owner: M Feltenstein
Breeder: Donna Etchison
#4-
Dog Reg: Ch Iron Citys Bits of Lightning [Dog]
Breed: Bulldog
Handler:
Owner: M & E Walker
Herding Judge's Name: Mr. Raymond Filburn Jr.
Total Entry: 129
#1-
Dog Reg: GCH Cordmaker Punchinello [Dog]
Breed: Puli
Handler: Linda Pitts
Owner: E Charles, S Kaul, M Feltenstein, R Beinhauer, L Pitts & P Kelly
#2-
Dog Reg: GCHS Bellaclan Thway You Work It Sunset View [Bitch]
Breed: Border Collie
Handler:
Owner: Thomas Koch & Laura Shaw
#3-
Dog Reg: Starpoints Nick Of Time At Willowbrook [Dog]
Breed: Australian Shepherd
Handler:
Owner: S & J Willis
#4-
Dog Reg: GCHS Skidmores Gone With The Win [Dog]
Breed: Miniature American Shepherd
Handler:
Owner: T Skidmore
Breeder: Tom Skidmore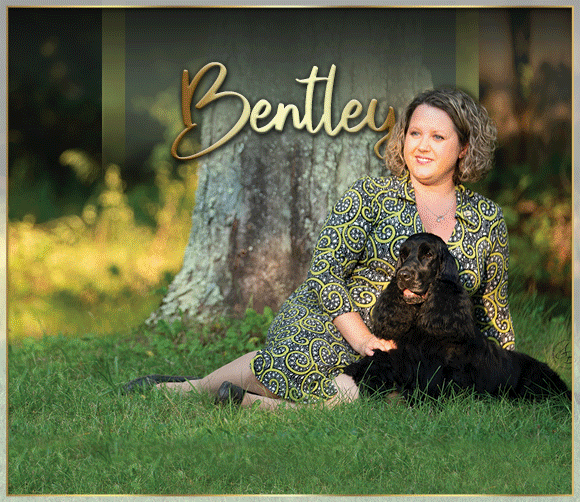 ---
Please note these results are not official and may be subject to change once official results are submitted to AKC.
The Canine Chronicle is not responsible for any errors or inadvertent omissions in the information reported on this site.
All information on www.caninechronicle.com is the sole property of The Canine Chronicle and Endeavor Publications, Inc. Reproduction of contents,either whole or in part is not permitted without consent of the publisher.
Short URL: https://caninechronicle.com/?p=214975
Posted by
chesliepickett
on Oct 17 2021. Filed under
All Breed Show Results
. You can follow any responses to this entry through the
RSS 2.0
. Both comments and pings are currently closed.