From The CC Vault: It's All About the Money
By Lisa Dubé Forman
Originally published: October 2012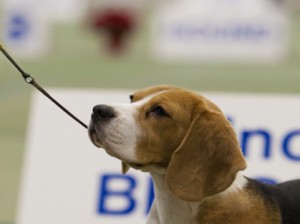 Our purebred dog conformation events have been transformed. The first sentence in the AKC Mission Statement is, "The American Kennel Club is dedicated to upholding the integrity of its Registry, promoting the sport of purebred dogs and breeding for type and function." I would suggest "…and breeding for type and function" needs reconsideration and updating.
Just about everyone will agree that conformation dog shows no longer highlight the best breeding stock to perpetuate the breeds. Clearly, many of today's breed exhibits are not products of breeding for type and function. Rather they are the results of breeding for the accepted and often sought after exaggerations and extremes which produce dysfunctional show dogs. Anything like bird dogs with keels similar to a prow on a sailing boat, dogs with necks like a swan, galloping sighthounds with absolutely level toplines, shepherds standing on nearly horizontal metatarsal bones wins. The breed ring these days is a crapshoot. The crapshoot aspect of the adjudication is influenced by breed metamorphosis and incompetent or uninformed judges who, as I previously discussed in my article, "What Are They Looking For?", lack the knowledge and capability to explain 'why they did what they did' after briskly pointing to a dog(s) in a class. The exception to the rule is if a professional handler is exhibiting, then this may improve the odds of winning under some judges.
There are numerous, interesting articles by respected adjudicators who recognize and discuss the transmutations taking place throughout the breeds. They discuss the arbitrary state of judging, yet no one seems to be listening. Everyone hears what we say but it seems no one is LISTENING because nowadays, to win, this is how you have to play the game. It is àpropos to quote Katie Gammill here: "The best of the best or one that looks like the rest? Let's be honest. Something called 'preferred type' is flooding the rings today and in many breeds it has little to do with the Breed Standard. When 'current type' does not equal correctness, the best dog can lose because in many rings, the fatal flaw is being a standout. Should we just BREED TO WIN or should we BREED TO THE STANDARD and expect judges to judge to the Standard?"
There are an abundance of 'show breeders' these days whose primary goal is to breed litter after litter after litter, often selling many or even all pups as show prospects in their maniacal obsession to achieve the most number of AKC champions produced for their breed. This itself has become its own individual competition. I may be considered very old-fashioned or, some may claim, out-of-touch, in my attitude towards conformation dog shows. The truth is I am only interested in preserving the original purpose of purebred dog show competition, breeding for type and function. Our sport has shifted gears. It is now about marketing, positioning your dog to reach the highest pinnacles of achievements. It is about public relations and money. Money spent on advantageous grooming products, shampoos, conditioners, gels, hair spray, colored chalk, enhancing powders, Snoods, and blow dryers. It is about money spent on training, shipping and freighting dogs off to handler's kennels for extended periods. It is about money spent on airfare for handlers/owners/dogs, private planes, luxury dog haulers/vehicles, professional handler fees or exclusive contracts, and advertising.
Breed ring competition now is a contest about who has the disposable income and/or time to campaign their dog to accumulate grand champion achievement levels. Group level competition is about who has even more affluence and time to achieve Top Ten group rankings. As one advances to the Top Dog Amongst All Breeds competition, it is a totally different ballgame and parlay. It comes down to money and sometimes perseverance — as to which of the financiers, breeders and owner(s) have the most fortune to finance their Top Dog quest and yes, career. In my opinion, it is all about the money and all about coming out on top.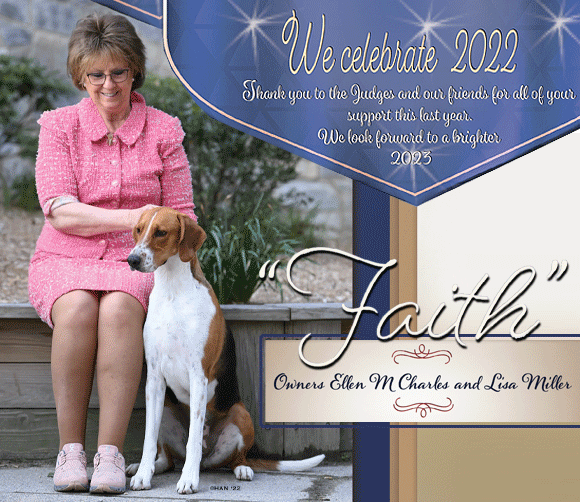 Short URL: http://caninechronicle.com/?p=251305
Posted by
Liz Powell
on Nov 13 2022. Filed under
Featured
,
The Buzz
. You can follow any responses to this entry through the
RSS 2.0
. Both comments and pings are currently closed.