Timberland Valley Dog Fanciers Association – Sunday, September 18, 2022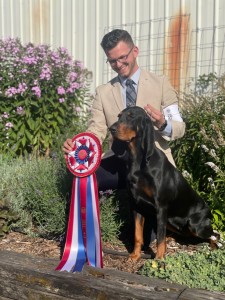 Show Name: Timberland Valley Dog Fanciers Association
Location: Chehalis, WA
Show Date: Sunday, September 18, 2022
Total Entry: 986
Best In Show Judge: Mr. Dana P. Cline
Show Photographer(s):
Randy Roberts • Website: www.randyrobertsphotos.com
Elaine Russell Rushton • Website: www.photosbyelaine.com
Dog Reg: GCHS Windbourne Remy Martin [Bitch]
Breed: Black & Tan Coonhound
Handler: Tiffany Skinner
Owner: S Campbell, T & S Skinner
Reserve Dog Reg: GCHG Crivitz Humphrey Bogart Von Diable [Dog]
Reserve Breed: Standard Schnauzer
Reserve Handler: Tiffany Skinner
Reserve Owner: A Shaffer, J Low, W Matthews & T Skinner
Breeder: A Shaffer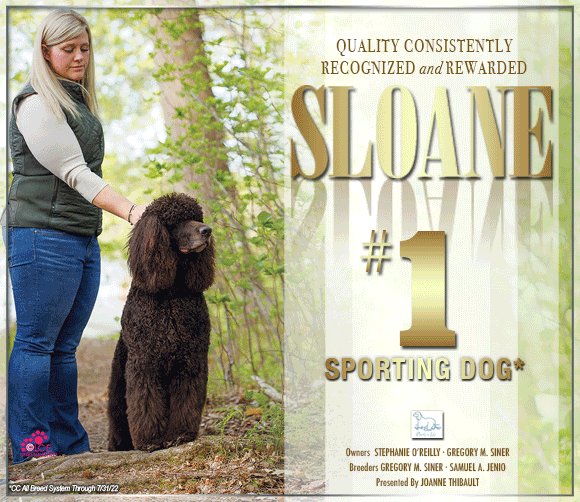 Sporting Judge's Name: Mrs. Gale Young
Total Entry: 181
#1-
Dog Reg: GCHS Pursuit's Trek To The Triple Crown JH CGC [Dog]
Breed: Vizsla
Handler: Andy Linton
Owner: G Fleming
#2-
Dog Reg: CH Hellfires Dancing In The Dark [Dog]
Breed: Spaniel (Sussex)
Handler: Luke Baggenstos
Owner: J Grant & A Monaghan
#3-
Dog Reg: GCH Set'r Ridge's Creekscrossing Always on My Mind [Bitch]
Breed: Sporting Group
Handler: Chandler Becker
Owner: N Alexander & M Newman
#4-
Dog Reg: GCHB Phinney Green Starlight Premiere [Dog]
Breed: Setter (Irish)
Handler:
Owner: B Rasmussen & R Downey
Hound Judge's Name: Mr. James E. Frederiksen
Total Entry: 115
#1-
Dog Reg: GCHS Windbourne Remy Martin [Bitch]
Breed: Black & Tan Coonhound
Handler: Tiffany Skinner
Owner: S Campbell, T & S Skinner
#2-
Dog Reg: CH Hollyrood Hocus Pocus Newman [Dog]
Breed: Scottish Deerhound
Handler: Luke Baggenstos
Owner: J Treiber
Breeder: L Bruce & H Gervais
#3-
Dog Reg: CH Calloway Sebring Fire And Rain JC [Dog]
Breed: Afghan Hound
Handler:
Owner: D Kroll
Breeder: P Brannock, J Klein & M Rumpf
#4-
Dog Reg: GCHB Blythmoor Into The Woods At Shadowmere [Dog]
Breed: Harrier
Handler:
Owner: P Miller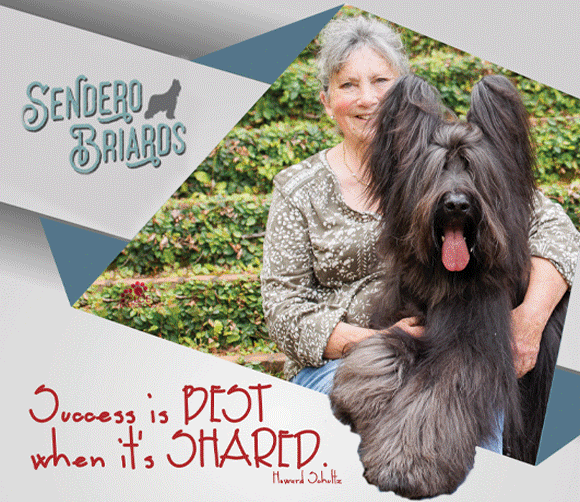 Working Judge's Name: Mr. Luis F. Sosa
Total Entry: 146
#1-
Dog Reg: GCHG Crivitz Humphrey Bogart Von Diable [Dog]
Breed: Standard Schnauzer
Handler: Tiffany Skinner
Owner: A Shaffer, J Low, W Matthews & T Skinner
Breeder: A Shaffer
#2-
Dog Reg: GCHS Starlaine Standing Ovation [Dog]
Breed: Doberman Pinscher
Handler: Andy Linton
Owner: K Kato, K Schoning & E Hopper
Breeder: E Hopper, D Kemp, V C Holmes & F & D Sparagna
#3-
Dog Reg: GCH Lasquite's A Who Dat On The Ponderosa [Dog]
Breed: Saint Bernard
Handler: Martin Glover
Owner: T & M Shores
#4-
Dog Reg: GCHB Allegiance How To Get Away With Murder At Lawless [Bitch]
Breed: Portuguese Water Dog
Handler:
Owner: C & J Duclos
Terrier Judge's Name: Mr. James E. Frederiksen
Total Entry: 75
#1-
Dog Reg: GCHG Lotus' Mic Drop [Dog]
Breed: Miniature Bull Terrier
Handler: Luke Baggenstos
Owner: R & P Briganti, L & R Baggenstos
#2-
Dog Reg: GCHB White Diamonds Dungeness Little Dipper [Dog]
Breed: Norwich Terrier
Handler:
Owner: J Kusch & D Mitchell
#3-
Dog Reg:CH Tattercoats Look it Here [Dog]
Breed: Australian Terrier
Handler:
Owner: J Johnson
#4-
Dog Reg: GCHS Jetcity The Caped Crusader [Dog]
Breed: Standard Manchester Terrier
Handler: Tammie Wilcox
Owner: L Nonog
Breeder: L Nonog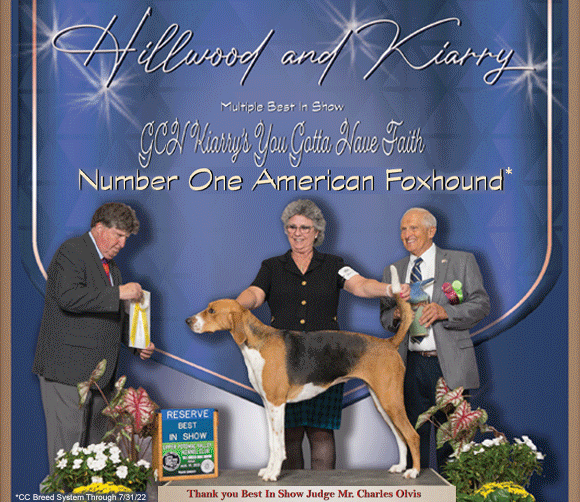 Toy Judge's Name: Mrs. Stephanie S. Hedgepath
Total Entry: 195
#1-
Dog Reg: GCHS Touches Judgement Call [Dog]
Breed: Japanese Chin
Handler: Rowan Baggenstos
Owner: D Martenson
Breeder: D Martenson, K Silver & R Perkey
#2-
Dog Reg: GCHB Sharbelle Heart Stealer [Dog]
Breed: Poodle (Toy)
Handler: Terry Bernier
Owner: R & S Stevens
#3-
Dog Reg: GCHB Firacres the Hustler [Dog]
Breed: Yorkshire Terrier
Handler: Molly Speckhardt
Owner: S & E McAdam
#4-
Dog Reg: CH RMB World Outrageously Vain [Bitch]
Breed: Shih Tzu
Handler:
Owner: N Yamada
Non-Sporting Judge's Name: Ms. Claudia J. Seaberg
Total Entry: 116
#1-
Dog Reg: GCHG Irresistibull Winter Is Coming Of Danditops [Dog]
Breed: Bulldog
Handler: Jay Serion
Owner: L Newcomb & A Nobles
#2-
Dog Reg: CH Sunrise's Moon Rider [Dog]
Breed: Shiba Inu
Handler:
Owner: D Gonzalez
#3-
Dog Reg: GCHS Emerald City's Midnight Hour [Dog]
Breed: American Eskimo Dog
Handler: Tammie Wilcox
Owner: K Oliversen
Breeder: K Oliversen
#4-
Dog Reg: GCH Sugar Bay's Dotted Swiss [Bitch]
Breed: Coton de Tulear
Handler: Bev Kohler
Owner: B Kohler
Herding Judge's Name: Mr. Raymond V. Filburn Jr.
Total Entry: 158
#1-
Dog Reg: GCH Stone Ridge Foolish Pleasure [Dog]
Breed: Australian Shepherd
Handler: AJ Tavares
Owner: J & C Cannon & M Tripp
Breeder: J & C Cannon & M Tripp
#2-
Dog Reg: GCHS Sky Acres Restricted Airspace [Dog]
Breed: Belgian Tervuren
Handler: Michelle Edling
Owner: M Edling
Breeder: M Edling
#3-
Dog Reg: CH Quiche's Tout De Suite [Bitch]
Breed: Bouvier des Flandres
Handler: Cheyenne Calvert
Owner: C & J Treiber
#4-
Dog Reg: GCHS Aubrey's Mama Cant Buy You Love [Bitch]
Breed: Pembroke Welsh Corgi
Handler: Tammie Sommerson-Wilcox
Owner: T Sommerson-Wilcox & C & V Savioli
Breeder: R Faszold, C & V Savioli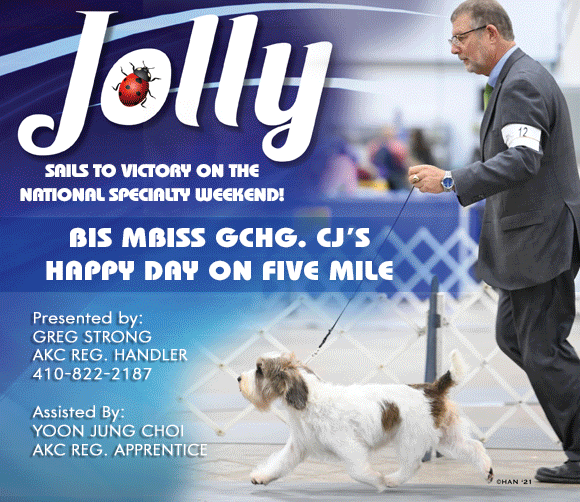 ---
Please note these results are not official and may be subject to change once official results are submitted to AKC.
The Canine Chronicle is not responsible for any errors or inadvertent omissions in the information reported on this site.
All information on www.caninechronicle.com is the sole property of The Canine Chronicle and Endeavor Publications, Inc. Reproduction of contents,either whole or in part is not permitted without consent of the publisher.
Short URL: https://caninechronicle.com/?p=246024
Posted by
Gia
on Sep 18 2022. Filed under
All Breed Show Results
. You can follow any responses to this entry through the
RSS 2.0
. Both comments and pings are currently closed.