Richland Kennel Club, Inc. – Sunday, October 1, 2023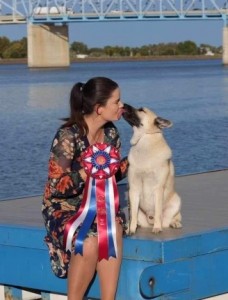 Show Name: Richland Kennel Club, Inc.
Location: Kennewick, WA
Show Date: Sunday, October 1, 2023
Total Entry: 976
Best In Show Judge: Robin Riel
Show Photographer(s):
Elaine Russell Rushton • Website: www.photosbyelaine.com
Tyler Crady-Roche • Website: www.allbreedphoto.com
Dog Reg: GCHG Cloudpointe Ringside Gossip [Dog]
Breed: Norwegian Buhund
Handler: Amie McLaughlin
Owner: A McLaughlin & O Stensen
Reserve Dog Reg: GCHS Chelseas Fantasy Color My World [Bitch]
Reserve Breed: Pug
Reserve Handler: Tiffany Skinner
Reserve Owner: M Parks & J Cole
Breeder: J Cole, M Parks & G Burgin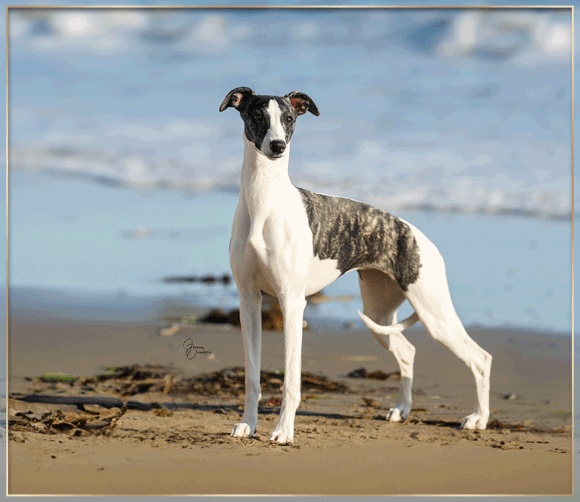 Sporting Judge's Name: Ms. Joyce A. Vanek
Total Entry: 145
#1-
Dog Reg: GCHG Simpatico Journey Of Thrills [Dog]
Breed: Weimaraner
Handler: Keith Pautz
Owner: B & J Rosenberg
Breeder: J Martin
#2-
Dog Reg: GCHB Phinney Green Starlight Premiere [Dog]
Breed: Setter (Irish)
Handler:
Owner: B Rasmussen & R Downey
#3-
Dog Reg: GCH Boardwalk Here Comes The Sun TKI ATT VSWB [Dog]
Breed: Lagotti
Handler: Tiffany Skinner
Owner: A Ross & A Killeen
#4-
Dog Reg: GCH Flintcrest Flying Trapeze [Bitch]
Breed: Spaniel (Irish Water)
Handler: Stacy Duncan
Owner: S Duncan & C Shelby
Breeder: M Westlake & S Duncan
Hound Judge's Name: Mrs. Debbie Campbell-Freeman
Total Entry: 115
#1-
Dog Reg: GCHS Morozova Reys Summerlane Wind Rider [Dog]
Breed: Borzoi
Handler: Robin Stachon
Owner: K Novotny, A Quinn & J Adams
Breeder: K Novotny, J Adams & A Quinn
#2-
Dog Reg: GCHB Mia-Bakhu Swayzie Of Rocknpharaohs RN NA NAJ NF [Dog]
Breed: Pharaoh Hound
Handler:
Owner: D Cooper & B Clooten
Breeder: M Wille, P Haig, R Newman & Longlesson Knl.
#3-
Dog Reg: CH Topsfield-Lebrera Lucky Strike [Dog]
Breed: Basset Hound
Handler:
Owner: B Black, G Allen & G Tankard
#4-
Dog Reg: Oakview Runnin Down A Dream TKN ATT [Dog]
Breed: Greyhound
Handler:
Owner: L Levesque, L Foxworthy Stine & F Burnham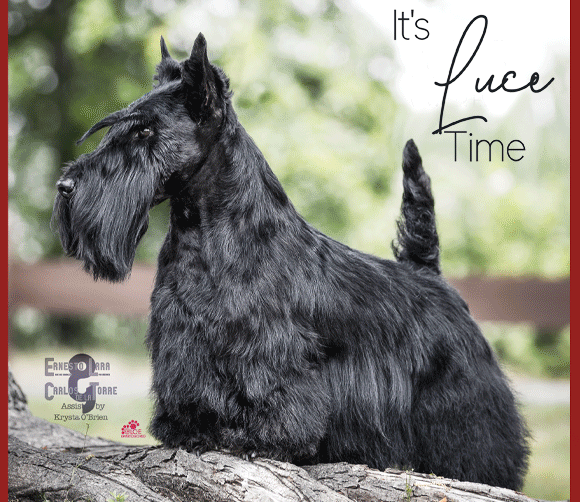 Working Judge's Name: Dr. Wanda V. Spediacci
Total Entry: 174
#1-
Dog Reg: GCHS Cammcastles Back To The Future [Dog]
Breed: Rottweiler
Handler: Erin Piercy
Owner: S & J Roberts, S Guynn & P Marsh
Breeder: S Guynn
#2-
Dog Reg: GCH Cascade N Starstrucks Surfin High Sierra DCAT [Bitch]
Breed: Samoyed
Handler: Randy Benns
Owner: C Hollenback, D Rautio & B Campbell
Breeder: B Campbell, D Rautio & C Hollenback
#3-
Dog Reg: CH Oregonized Grand Prix of Monaco [Dog]
Breed: Standard Schnauzer
Handler:
Owner: K & R Worley
#4-
Dog Reg: GCHB Karnovandas Foggy Night [Dog]
Breed: Siberian Husky
Handler:
Owner: J Rylander, D Beckman, J Russell & S Hubbach
Terrier Judge's Name: Mrs. Pamela B. Peat
Total Entry: 77
#1-
Dog Reg: GCH Meadowlake Hit The Ground Running [Dog]
Breed: Border Terrier
Handler:
Owner: S Moore & K Fitzpatrick
Breeder: K & D Fitzpatrick & K Richardson
#2-
Dog Reg: Izs Spring Fling [Bitch]
Breed: Cairn Terrier
Handler: Ilean Danby
Owner: I Danby
Breeder: I Danby
#3-
Dog Reg: GCHG Lotus Mic Drop [Dog]
Breed: Miniature Bull Terrier
Handler: Luke Baggenstos
Owner: R Briganti, S Johannesson & L & R Baggenstos
#4-
Dog Reg: GCH Tattercoats Look it Here [Dog]
Breed: Australian Terrier
Handler:
Owner: J Johnson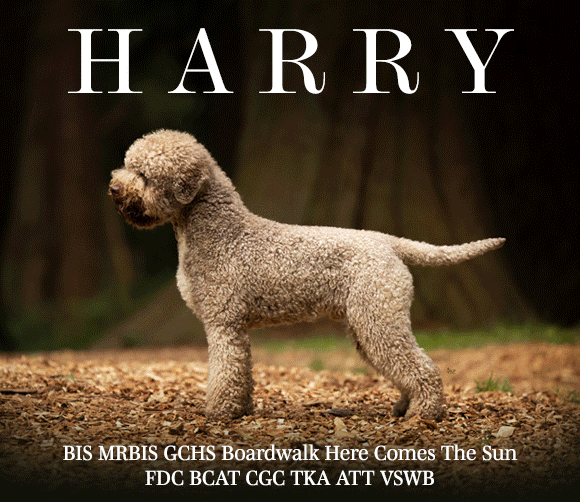 Toy Judge's Name: Mrs. Debbie Campbell-Freeman
Total Entry: 146
#1-
Dog Reg: GCHS Chelseas Fantasy Color My World [Bitch]
Breed: Pug
Handler: Tiffany Skinner
Owner: M Parks & J Cole
Breeder: J Cole, M Parks & G Burgin
#2-
Dog Reg: GCHB Touche and InfinitiStars The Puppet Master [Dog]
Breed: Japanese Chin
Handler: Luke Baggenstos
Owner: P Hill & J Martenson
Breeder: A Wolfson, A Bell & S Cotten
#3-
Dog Reg: CH Magnifiques Center of Attention [Bitch]
Breed: Yorkshire Terrier
Handler:
Owner: M Shute
#4-
Dog Reg: CH Diamond Ohlala [Dog]
Breed: Maltese
Handler:
Owner: P Armstrong
Non-Sporting Judge's Name: Ms. Rita J. Biddle, Esq.
Total Entry: 104
#1-
Dog Reg: GCH Alofas Great Ballz Of Fire BN RI NAP NJP BCAT TKN [Dog]
Breed: Dalmatian
Handler:
Owner: S Knoche, N Wright & C Bailey
Breeder: S Knoche & N Wright
#2-
Dog Reg: GCH Ramars Sicily Mistress of the Dark Knight [Bitch]
Breed: Schipperke
Handler: Tiffany Skinner
Owner: T Banks
#3-
Dog Reg: CH Tre Runs He's an Angry Elf at EJT [Dog]
Breed: Boston Terrier
Handler: Tiffany Skinner
Owner: E Tinseth, L Cowhig, E Piercy & T Skinner
#4-
Dog Reg: GCH Lakeridge Challenger [Dog]
Breed: Poodle (Standard)
Handler: Young Choi
Owner: D Ferguson-Jones
Breeder: D Ferguson-Jones
Herding Judge's Name: Dr. Vandra L. Huber
Total Entry: 215
#1-
Dog Reg: GCHG Cloudpointe Ringside Gossip [Dog]
Breed: Norwegian Buhund
Handler: Amie McLaughlin
Owner: A McLaughlin & O Stensen
#2-
Dog Reg: GCHG Mvr Diamonds In The Rough [Dog]
Breed: Border Collie
Handler: Julie Despot
Owner: K Marquardt
Breeder: K Marquardt
#3-
Dog Reg: CH Caideans Doubled Throwback A Whiskey At Ink Spots [Dog]
Breed: Berger Picard
Handler:
Owner: L Garrison, S Fogarty & D Donohue
Breeder: S Fogarty, D Donohue & B Green
#4-
Dog Reg: CH Limelites Choir Boy [Dog]
Breed: Australian Shepherd
Handler:
Owner: M Mullin & AJ Tavares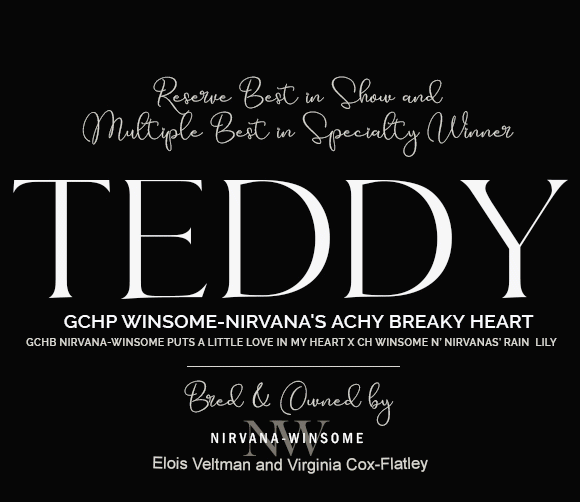 ---
Please note these results are not official and may be subject to change once official results are submitted to AKC.
The Canine Chronicle is not responsible for any errors or inadvertent omissions in the information reported on this site.
All information on www.caninechronicle.com is the sole property of The Canine Chronicle and Endeavor Publications, Inc. Reproduction of contents,either whole or in part is not permitted without consent of the publisher.
Short URL: https://caninechronicle.com/?p=273487
Posted by
Liz Powell
on Oct 1 2023. Filed under
All Breed Show Results
. You can follow any responses to this entry through the
RSS 2.0
. Both comments and pings are currently closed.