Greater Ocala Dog Club, Inc. – Sunday, November 19, 2023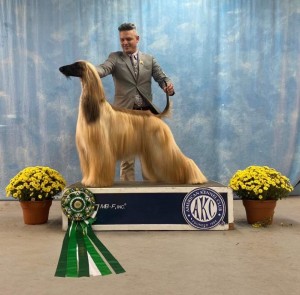 Show Name: Greater Ocala Dog Club, Inc.
Location: Ocala, FL
Show Date: Sunday, November 19, 2023
Total Entry: 1498
Best In Show Judge: Mr. John R. Walsh
Show Photographer(s):
Don Meyer • Email: BillMeyerPhoto@gmail.com
Dog Reg: GCH Zaida Bint Muti Von Haussman [Bitch]
Breed: Afghan Hound
Handler: Willy Santiago
Owner: R Podesta, S Pfeil, J Donahue & A Sobrado
Reserve Dog Reg: GCHP Bluecrush Freedom And Whiskey! [Dog]
Reserve Breed: Kerry Blue Terrier
Reserve Handler: Blake Hansen
Reserve Owner: E Hart-Hansen
Breeder: E Hart-Hansen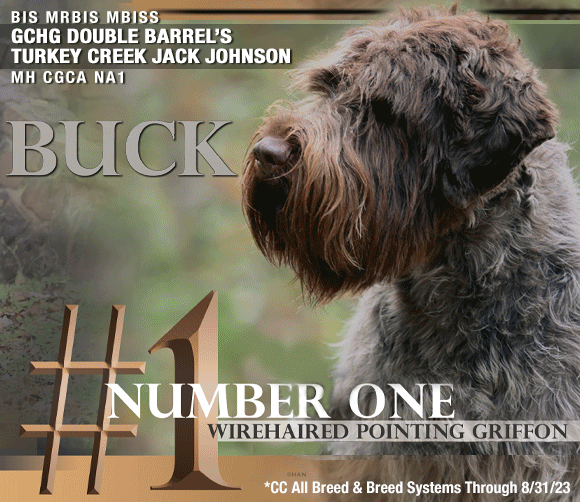 Sporting Judge's Name: Mrs. Penny DiSiena
Total Entry: 259
#1-
Dog Reg: GCH Ashwood Shes Like The Wind [Bitch]
Breed: Setter (Irish)
Handler: Suzie Schafer
Owner: G Jones & L Heidrich
Breeder: G Jones, L Heidrich & S Bambule
#2-
Dog Reg: GCHS Aspyre Cat Got Ur Tongue [Bitch]
Breed: Pointer
Handler: Ash Oldfield
Owner: H & K Spey & Dr. B & T Truesdale
#3-
Dog Reg: GCH Moonstones Silver Bullet Explorer CGC JH [Dog]
Breed: Weimaraner
Handler: Michael Pitts
Owner: C Harner & B Cook
Breeder: B Cook
#4-
Dog Reg: GCHS IL Granaio Dei Malatesta Flocky [Dog]
Breed: Lagotti
Handler: Liz Powell
Owner: T Chlan, B Aguillard & M Benelli
Breeder: M Benelli
Hound Judge's Name: Michael L. Canalizo
Total Entry: 176
#1-
Dog Reg: GCH Zaida Bint Muti Von Haussman [Bitch]
Breed: Afghan Hound
Handler: Willy Santiago
Owner: R Podesta, S Pfeil, J Donahue & A Sobrado
#2-
Dog Reg: GCH Fetch & Smell Olive Oyl [Bitch]
Breed: Beagle 13 inch
Handler: Diego Garcia
Owner: M Pantaleon
#3-
Dog Reg: Stolz Princess Anne V Syringa SL [Bitch]
Breed: Dachshund (Longhaired)
Handler:
Owner: C Stolz Blancato
#4-
Dog Reg: CyEra Isis [Bitch]
Breed: Cirneco dellEtna
Handler: Dorothea Stanko
Owner: D Stanko & L Prieto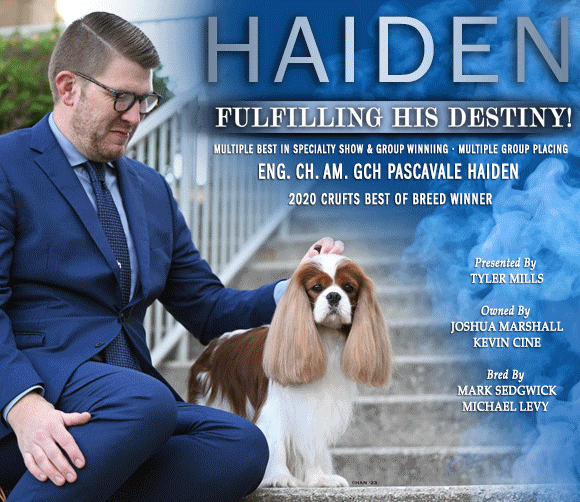 Working Judge's Name: Ms. Joyce Siddall
Total Entry: 261
#1-
Dog Reg: GCH Rivergroves Beyond The Pale [Dog]
Breed: Great Pyrenees
Handler: Aaron Wilkerson
Owner: J & J Boyle & J Boyd
#2-
Dog Reg: CH Nysas Vintage Farrah Frascati [Bitch]
Breed: Cane Corso
Handler: Ashley Cuzzolino
Owner: M Roderiques
Breeder: M Roderiques
#3-
Dog Reg: GCHG Eb The Relentless Pursuit Of Perfection [Dog]
Breed: Great Dane
Handler: Elyades Betancourt
Owner: Dr. P & E Bustillo, R Pineiro, E Betancourt & Dr O Martin
#4-
Dog Reg: GCHS Alcher Tmac Witchcraft V Gentry [Bitch]
Breed: Doberman Pinscher
Handler: Diego Garcia
Owner: C Green & T Mackenzie
Breeder: C Green, T Mackenzie & D Roman
Terrier Judge's Name: Mrs. Geraldine C. (Geri) Kelly
Total Entry: 135
#1-
Dog Reg: GCHP Bluecrush Freedom And Whiskey! [Dog]
Breed: Kerry Blue Terrier
Handler: Blake Hansen
Owner: E Hart-Hansen
Breeder: E Hart-Hansen
#2-
Dog Reg: GCH Monamour Beyond And Above [Dog]
Breed: Russell Terrier
Handler: Gustavo Molinari
Owner: P Howard, P Malvar, J Ferrera, A Hargrave & V Swarowski
#3-
Dog Reg: GCH Von Masers Madeleine Of The Heart [Bitch]
Breed: Dandie Dinmont Terrier
Handler: Luiz Abreu
Owner: M & T Radzinski & A Simpson
Breeder: J Maser
#4-
Dog Reg: GCH Paisley Notwithstanding [Dog]
Breed: Lakeland Terrier
Handler: Tracy Szaras
Owner: K McIndoe
Breeder: K McIndoe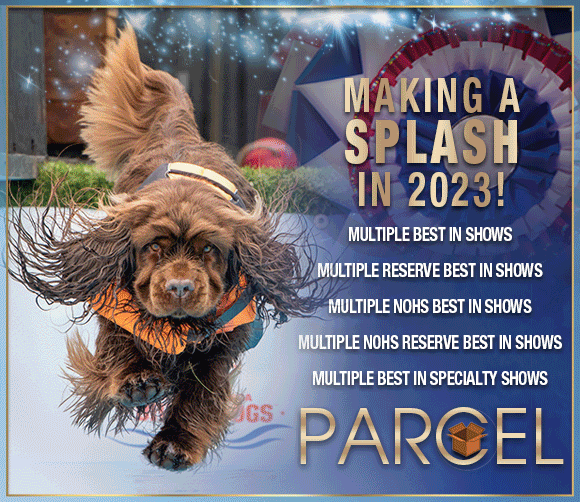 Toy Judge's Name: Michael L. Canalizo
Total Entry: 243
#1-
Dog Reg: CH Southdown Pay No Mind [Dog]
Breed: English Toy Spaniel Bl & PC
Handler: Michael Pitts
Owner: B Van Deman
Breeder: B Van Deman
#2-
Dog Reg: CH Sweet Aico Miss Yoyo At Piedmont [Bitch]
Breed: Poodle (Toy)
Handler: Christian Manelopoulos
Owner: B Drewitt-Barlow
Breeder: N Cui
#3-
Dog Reg: GCHG Kaylen Let Ur Imagination Run Wild Cristal-Myangel [Dog]
Breed: Chinese Crested
Handler: Kay Peiser
Owner: K Peiser & V Dorris
#4-
Dog Reg: GCH Touches Ruffled Feathers OCuana [Bitch]
Breed: Japanese Chin
Handler:
Owner: S Cooney
Non-Sporting Judge's Name: Mrs. Debra Ferguson-Jones
Total Entry: 169
#1-
Dog Reg: GCH Brighton Hightide Valkyrie [Bitch]
Breed: Poodle (Standard)
Handler: Christian Manelopoulos
Owner: M Galloway, K LeFrak & A Carter
Breeder: M Galloway & A Carter
#2-
Dog Reg: GCH Fortuna Paxx A Punch [Dog]
Breed: Dalmatian
Handler: Milton Lopes
Owner: T Carson & J Lopes
Breeder: J & M Lopes
#3-
Dog Reg: CH Ti La Shu PS I Love You [Bitch]
Breed: Tibetan Terrier
Handler: Ash Oldfield
Owner: L & R Stark
Breeder: S Sauhut
#4-
Dog Reg: GCH Karadale Encore [Bitch]
Breed: Poodle (Miniature)
Handler:
Owner: K & D Giles
Breeder: K & D Giles
Herding Judge's Name: Mr. Lloyd Graser Jr.
Total Entry: 203
#1-
Dog Reg: GCHP Rising Stars Happy One CGC TKI [Dog]
Breed: Border Collie
Handler: Jamie Clute
Owner: M Tobias & J Aniskoff
#2-
Dog Reg: GCHG Dynastys Embers Living Legend [Bitch]
Breed: Miniature American Shepherd
Handler: Arvind DeBraganca
Owner: C Qi, F Withers & K Johnson
#3-
Dog Reg: GCH Mika Uptown Girl Liswyn [Bitch]
Breed: Belgian Sheepdog
Handler:
Owner: K Sutton DVM & L Leffingwell
#4-
Dog Reg: CH Valis Frozen Assets In Pismo Beach [Dog]
Breed: Icelandic Sheepdog
Handler: Tracy Szaras
Owner: L Dauro & C Iken
Breeder: L Dauro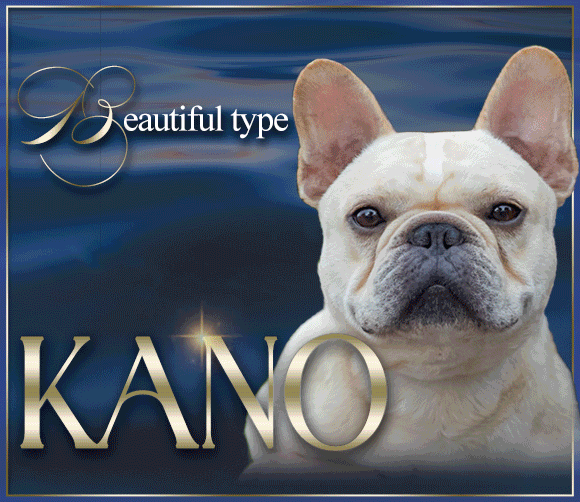 ---
Please note these results are not official and may be subject to change once official results are submitted to AKC.
The Canine Chronicle is not responsible for any errors or inadvertent omissions in the information reported on this site.
All information on www.caninechronicle.com is the sole property of The Canine Chronicle and Endeavor Publications, Inc. Reproduction of contents,either whole or in part is not permitted without consent of the publisher.
Short URL: https://caninechronicle.com/?p=276599
Posted by
Liz Powell
on Nov 19 2023. Filed under
All Breed Show Results
. You can follow any responses to this entry through the
RSS 2.0
. Both comments and pings are currently closed.