Altoona Area Kennel Association, Inc. – Thursday, May 25, 2023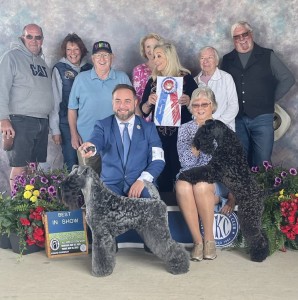 Show Name: Altoona Area Kennel Association, Inc.
Location: New Castle, PA
Show Date: Thursday, May 25, 2023
Total Entry: 769
Best In Show Judge: Mr. Larry C. Abbott
Dog Reg: GCHP Bluecrush Freedom And Whiskey! [Dog]
Breed: Kerry Blue Terrier
Handler: Blake Hansen
Owner: E Hart-Hansen
Breeder: E Hart-Hansen
Reserve Dog Reg: GCHS Lost Heritage Knight of Eldorado [Dog]
Reserve Breed: Treeing Walker Coonhound
Reserve Handler: Cole Vanover
Reserve Owner: C Vanover, K Lawless & S Hickman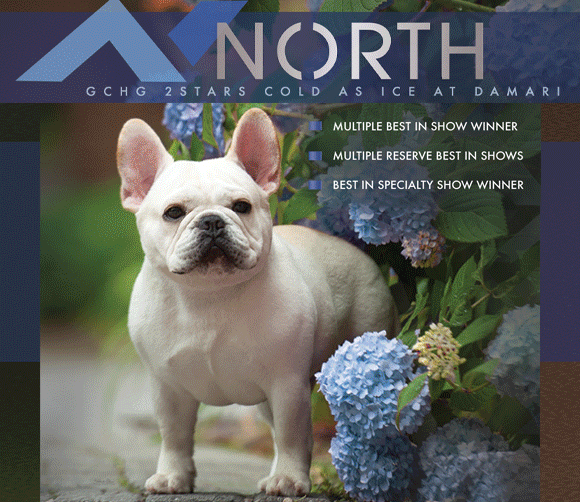 Sporting Judge's Name: Mr. Ken J. Murray
Total Entry: 137
#1-
Dog Reg: GCHS Bramblebush Piper At The Gates Of Dawn [Dog]
Breed: Setter (Irish)
Handler: Cheryl Stiehl
Owner: C Stiehl & C Larson
Breeder: C Stiehl DVM & C Larson
#2-
Dog Reg: GCH Hopes Pushin The Limit CD [Dog]
Breed: Brittany
Handler: Karen Mammano
Owner: N Hewitt & D Tighe
#3-
Dog Reg: Caseys Believe In Magic [Bitch]
Breed: Retriever (Golden)
Handler: Kristin Lyons
Owner: D Casey
#4-
Dog Reg: GCHS Aspyre Cat Got Ur Tongue [Bitch]
Breed: Pointer
Handler: Ash Oldfield
Owner: H & K Spey & Dr. B & T Truesdale
Hound Judge's Name: Mrs. Vicki L. Abbott
Total Entry: 100
#1-
Dog Reg: GCHS Lost Heritage Knight of Eldorado [Dog]
Breed: Treeing Walker Coonhound
Handler: Cole Vanover
Owner: C Vanover, K Lawless & S Hickman
#2-
Dog Reg: GCH Flessners Element Of Surprise [Bitch]
Breed: Bloodhound
Handler: Heather Buehner
Owner: K Drennan, C Flessner & H Buehner
Breeder: B & C Flessner & H Buehner
#3-
Dog Reg: GCH Karasars Effervescence [Bitch]
Breed: Whippet
Handler: Tim Terella
Owner: K Kuper, N Barthelette, K Mlynar & C Cope
Breeder: K Kuper, N Barthelette, K Mlynar & C Cope
#4-
Dog Reg: GCH Cloverhill-Topsfield Lebrera Chardonnay [Bitch]
Breed: Basset Hound
Handler: Candy Carswell
Owner: Judy L Tuck, Claudia Orlandi & Guillermo Gonzalez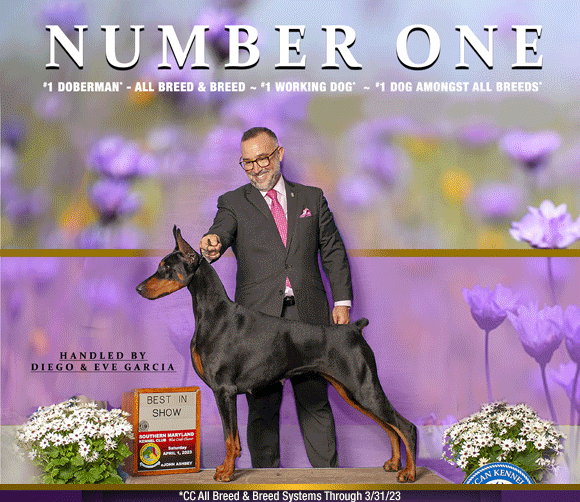 Working Judge's Name: Ms. Jan N Paulk
Total Entry: 139
#1-
Dog Reg: GCH Molyns Jug Full Of Gin At DBs [Bitch]
Breed: Boxer
Handler: Christa Cook
Owner: D Bodner & M Masterpasqua
Breeder: M & L Mastrapasqua
#2-
Dog Reg: GCHG Highlanders Snow Pilot [Dog]
Breed: Siberian Husky
Handler: Tim Terella
Owner: A & B Palmer
#3-
Dog Reg: CH Emek Hayarden Cudar [Dog]
Breed: Kuvasz
Handler: Caroline Clegg
Owner: C, B & M Clegg
Breeder: M & M Altit
#4-
Dog Reg: GCH Lowenhohles Zig Zag The American Outlaw TKN [Dog]
Breed: Leonberger
Handler:
Owner: L Taylor
Terrier Judge's Name: Mr. Ronald S.F. Mahon
Total Entry: 52
#1-
Dog Reg: GCHP Bluecrush Freedom And Whiskey! [Dog]
Breed: Kerry Blue Terrier
Handler: Blake Hansen
Owner: E Hart-Hansen
Breeder: E Hart-Hansen
#2-
Dog Reg: GCH Kriscots Hes A Rebel At De La Pomme [Dog]
Breed: Scottish Terrier
Handler: Rebecca Cross
Owner: P Jaruthavee, H Krisko & R Cross
#3-
Dog Reg: CH Drytowns Allies Dd lain Mata Mackinney [Dog]
Breed: Skye Terrier
Handler:
Owner: C Rossi
#4-
Dog Reg: GCH Blue Moon Shine On [Bitch]
Breed: Miniature Schnauzer
Handler: Terri Houck
Owner: M & J Murphy
Breeder: M & J Murphy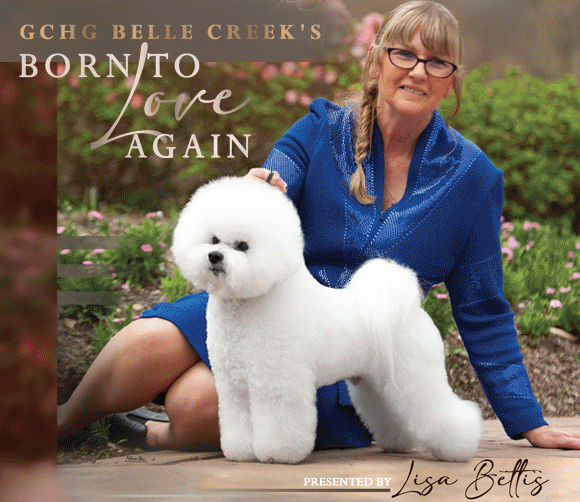 Toy Judge's Name: Mrs. Nancy Smith Hafner
Total Entry: 102
#1-
Dog Reg: GCH Afterglow De La Passion [Bitch]
Breed: Poodle (Toy)
Handler: Chelsay Grubb
Owner: C Dean & W Penn
#2-
Dog Reg: GCHP Piccadils The Greatest Showman Come Alive [Dog]
Breed: Cavalier King Charles Spaniel
Handler: Janet York
Owner: J York
Breeder: J York
#3-
Dog Reg: GCHS We-Syng Chrischin Lucky Liam [Dog]
Breed: Japanese Chin
Handler:
Owner: J Huff & N Wright
#4-
Dog Reg: GCHB Edelweiss Sting Like A Bee [Dog]
Breed: Chinese Crested
Handler: Christa Cook
Owner: K Knoles
Non-Sporting Judge's Name: Mr. Ronald S.F. Mahon
Total Entry: 101
#1-
Dog Reg: GCHG Gumbys Hey Now Youre An Allstar NWR [Dog]
Breed: Chinese Shar-Pei
Handler: Katherine Wurz Smoot
Owner: R & J Bryant, S Demirjian & A Robbins
#2-
Dog Reg: GCH Sprookje Armand De Brignac Brut Gold [Dog]
Breed: Keeshond
Handler: Elizabeth Edgerton
Owner: M & S Sorice
#3-
Dog Reg: GCH Mardecks Iridessa [Bitch]
Breed: Schipperke
Handler:
Owner: E Layng, L Wolfe & M Pacanowski
Breeder: E Layng
#4-
Dog Reg: GCHB Fox Chapel Legacy Superbowl Mvp [Dog]
Breed: Bulldog
Handler:
Owner: P & S Ross
Herding Judge's Name: Mr. Raymond V. Filburn Jr.
Total Entry: 135
#1-
Dog Reg: CH Zesta Lynphil Clairvoyant [Bitch]
Breed: Shetland Sheepdog
Handler: Kim Wendling
Owner: L Thompson, J & G DeBoer & K Wendling
#2-
Dog Reg: GCHS La Brise Man O War [Dog]
Breed: Pyrenean Shepherd
Handler: Brendan Coleman
Owner: B Coleman, P Princehouse & A Eisenstadt
Breeder: P Princehouse & B Coleman
#3-
Dog Reg: CH Cameron Dunhill Scene Steeler [Dog]
Breed: Bearded Collie
Handler: Ray Harrington
Owner: R & K Harrington
#4-
Dog Reg: GCH Rosebery Sidekick [Dog]
Breed: Old English Sheepdog
Handler:
Owner: B Baker & C Gaburri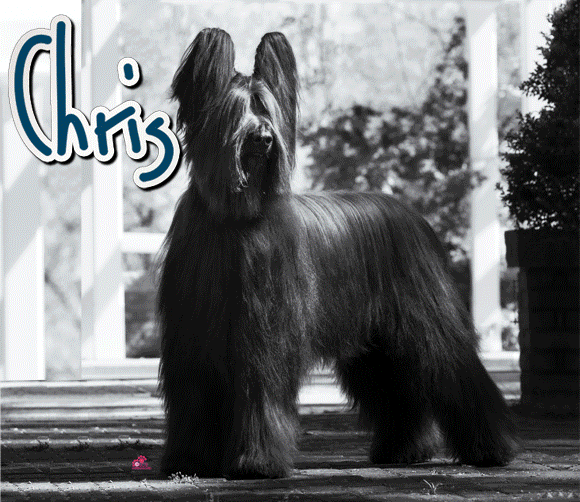 ---
Please note these results are not official and may be subject to change once official results are submitted to AKC.
The Canine Chronicle is not responsible for any errors or inadvertent omissions in the information reported on this site.
All information on www.caninechronicle.com is the sole property of The Canine Chronicle and Endeavor Publications, Inc. Reproduction of contents,either whole or in part is not permitted without consent of the publisher.
Short URL: https://caninechronicle.com/?p=264211
Posted by
Liz Powell
on May 25 2023. Filed under
All Breed Show Results
. You can follow any responses to this entry through the
RSS 2.0
. Both comments and pings are currently closed.