Greater Lafayette Kennel Club – Sunday, September 18, 2022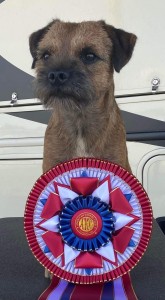 Show Name: Greater Lafayette Kennel Club
Location: Lebanon, IN
Show Date: Sunday, September 18, 2022
Total Entry: 518
Best In Show Judge: Mr. Larry C. Abbott
Show Photographer(s):
Booth Photo • Website: www.boothshowphoto.com
Dog Reg: GCHB Meadowlake Whistle Blower [Dog]
Breed: Border Terrier
Handler: Karen Fitzpatrick
Owner: K Fitzpatrick, K Richardson & D Fitzpatrick
Reserve Dog Reg: GCHS Dynastys Embers Living Legend [Bitch]
Reserve Breed: Miniature American Shepherd
Reserve Handler: Arvind DeBraganca
Reserve Owner: A DeBraganca, F Withers, K Johnson & J DeBraganca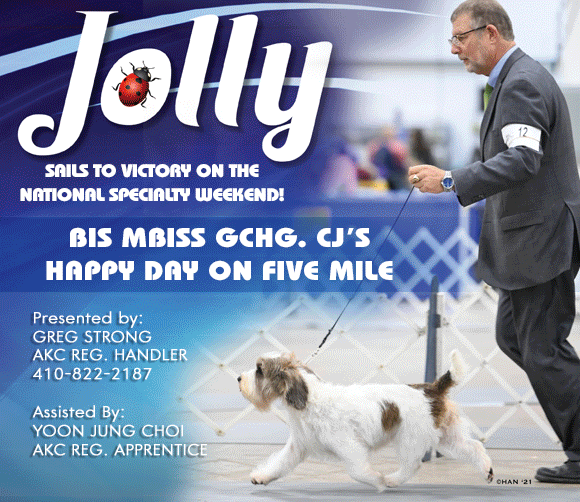 Sporting Judge's Name: Mr. Walter J. Sommerfelt
Total Entry: 77
#1-
Dog Reg: GCHB Oncore Red Solo Cup With Solivia [Bitch]
Breed: Pointer
Handler: Patricia Haines
Owner: Dr. P & T Haines & K & D Brown
#2-
Dog Reg: GCHG Lunns Zippity Doo Dah [Dog]
Breed: Setter (Irish)
Handler: Krista Musil
Owner: K Musil
Breeder: K Musil & G Baker
#3-
Dog Reg: CH Indiana Champagne [Dog]
Breed: Brittany
Handler:
Owner: H Michalke
Breeder: H Michalke
#4-
Dog Reg: CH Telltale Titanium [Dog]
Breed: Spaniel (English Springer)
Handler:
Owner: C Florence, R Novack & B Fink
Breeder: C Florence, R Novack & B Florence
Hound Judge's Name: Mrs. Vicki L. Abbott
Total Entry: 37
#1-
Dog Reg: GCH Passport You Should See Me In A Crown SS [Bitch]
Breed: Dachshund (Smoothhaired)
Handler: Arvind DeBraganca
Owner: A & J DeBraganca
Breeder: A & J DeBraganca
#2-
Dog Reg: CH DArtagnan Royall Ts Wanna See Who You Are SL [Bitch]
Breed: Dachshund (Longhaired)
Handler:
Owner: T Kress & M Tyler
#3-
Dog Reg: GCH Vin-Melcas Joyride [Bitch]
Breed: Norwegian Elkhound
Handler: Miranda Vance
Owner: M & A Vance
Breeder: P Trotter
#4-
Dog Reg: CH Skylines Something Royal [Bitch]
Breed: Treeing Walker Coonhound
Handler:
Owner: B Jenkins
Breeder: C Cassada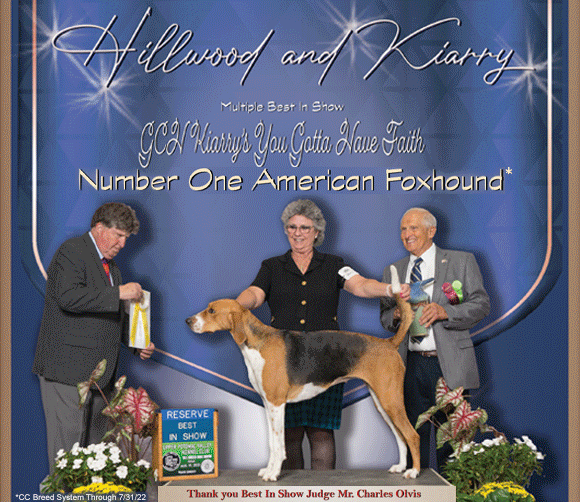 Working Judge's Name: Mr. Walter J. Sommerfelt
Total Entry: 111
#1-
Dog Reg: GCHG Vztop Hillside Just Another Southern Gentleman [Dog]
Breed: Great Dane
Handler: Tristen Lawrence
Owner: J & S Hill & L Rainwater
Breeder: L & K Venable, J Hill & L Rainwater
#2-
Dog Reg: GCHB Protocol-Liberator Pagani Without Compromise CGC [Dog]
Breed: Doberman Pinscher
Handler: Karin Fox
Owner: S St. John & J & K Mullins
Breeder: J & K Mullins, P Blenkey & B Casey
#3-
Dog Reg: GCHB White Eagles Whiskey In The Jar [Dog]
Breed: Samoyed
Handler:
Owner: S Lowell
Breeder: Rev T Litton, A Kotaska, M & J Augustus, C McNellie & J Liebes
#4-
Dog Reg: GCH Nantess N Jo-Sans Legend of Nancona [Dog]
Breed: Boxer
Handler: Tess Savage
Owner: T & N Savage
Terrier Judge's Name: Philip R. Briasco
Total Entry: 41
#1-
Dog Reg: GCHB Meadowlake Whistle Blower [Dog]
Breed: Border Terrier
Handler: Karen Fitzpatrick
Owner: K Fitzpatrick, K Richardson & D Fitzpatrick
#2-
Dog Reg: GCH Abbeyrose Black Chrome [Dog]
Breed: Welsh Terrier
Handler: Leonardo Garcini
Owner: M Duafala, J Anspach & P Allen
Breeder: M Duafala, J Anspach & P Allen
#3-
Dog Reg: Margie Munros Finest Hour [Dog]
Breed: West Highland White Terrier
Handler: Leonardo Garcini
Owner: Dr. D Gillen, N Flynn & H Helgerson
#4-
Dog Reg: GCHB Bellastaff I Did It My Way [Bitch]
Breed: American Staffordshire Terrier
Handler:
Owner: G Dattilo
Breeder: G Dattilo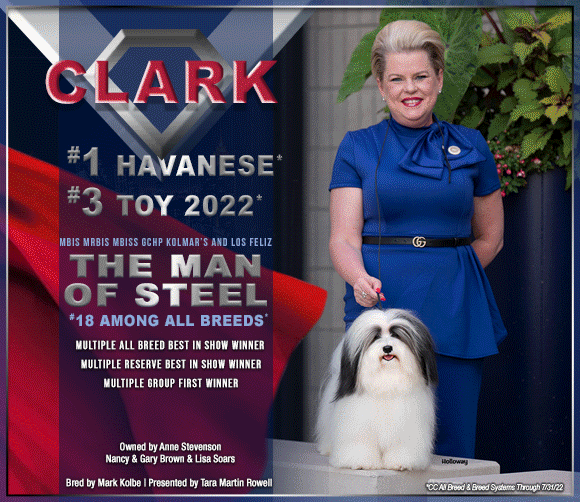 Toy Judge's Name: Mrs. Vicki Abbott
Total Entry: 71
#1-
Dog Reg: GCHB KimmiLove Look At Me Now [Dog]
Breed: Pomeranian
Handler: Stephanie Hentschel
Owner: S Hau & T Leung
#2-
Dog Reg: GCH Foxmore Jules Just Dance [Bitch]
Breed: Poodle (Toy)
Handler: Ann Rairigh
Owner: J Kinsey & J & M Reed
Breeder: J Reed
#3-
Dog Reg: GCHS We-Syng Chrischin Lucky Liam [Dog]
Breed: Japanese Chin
Handler:
Owner: J Huff & N Wright
#4-
Dog Reg: GCH Luv Bugs No Holding Me Back @ Sherrix-Ricky [Dog]
Breed: Havanese
Handler:
Owner: S Mahel & C Banitt
Non-Sporting Judge's Name: Mrs. Vicki L. Abbott
Total Entry: 71
#1-
Dog Reg: Lakeridge Secret Persuasion [Dog]
Breed: Poodle (Standard)
Handler: Ann Rairigh
Owner: D. Ferguson Jones
#2-
Dog Reg: GCHB Allantes Ladies Love Country Boys [Dog]
Breed: Keeshond
Handler:
Owner: J Kissling, B Kissling
Breeder: Jeri Caldwell
#3-
Dog Reg: GCHG Gumbys Hey Now Youre An Allstar NWR [Dog]
Breed: Chinese Shar-Pei
Handler: Katherine Wurz Smoot
Owner: R & J Bryant, S Demirjian & A Robbins
#4-
Dog Reg: CH Saul Konfident Step [Dog]
Breed: French Bulldog
Handler:
Owner: D Riotte
Breeder: M S Merentsova
Herding Judge's Name: Mr. Lloyd Graser Jr.
Total Entry: 107
#1-
Dog Reg: GCHS Dynastys Embers Living Legend [Bitch]
Breed: Miniature American Shepherd
Handler: Arvind DeBraganca
Owner: A DeBraganca, F Withers, K Johnson & J DeBraganca
#2-
Dog Reg: CH Bailiwick Audacious [Dog]
Breed: Australian Shepherd
Handler:
Owner: H Sells & H Herron
#3-
Dog Reg: CH Fleur-De-Liss Sun Frost [Dog]
Breed: Collie (Smooth)
Handler:
Owner: C Kawabata
#4-
Dog Reg: GCH Whimzy Cant Stop Me Now At Bear Dance [Bitch]
Breed: Old English Sheepdog
Handler:
Owner: L Collins & J Sherrier
Breeder: J Sherrier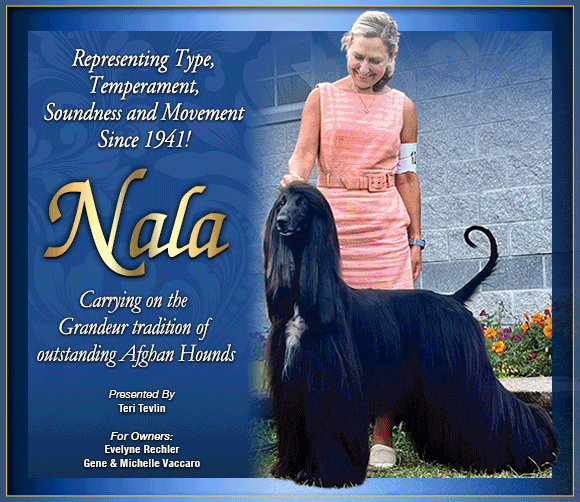 ---
Please note these results are not official and may be subject to change once official results are submitted to AKC.
The Canine Chronicle is not responsible for any errors or inadvertent omissions in the information reported on this site.
All information on www.caninechronicle.com is the sole property of The Canine Chronicle and Endeavor Publications, Inc. Reproduction of contents,either whole or in part is not permitted without consent of the publisher.
Short URL: http://caninechronicle.com/?p=245901
Posted by
Liz Powell
on Sep 18 2022. Filed under
All Breed Show Results
. You can follow any responses to this entry through the
RSS 2.0
. Both comments and pings are currently closed.