Brazos Valley Kennel Club, Inc. – Friday, March 17, 2023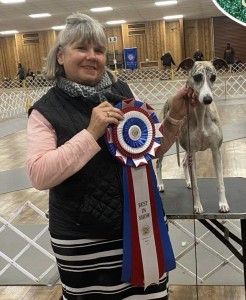 Show Name: Brazos Valley Kennel Club, Inc.
Location: Navasota, TX
Show Date: Friday, March 17, 2023
Total Entry: 759
Best In Show Judge: Mr. Timothy Catterson
Show Photographer(s):
Sandy Dobbs • Website: sandydobbsphotography.com
Dog Reg: GCHP Starline Windborn Classique [Bitch]
Breed: Whippet
Handler: Lori Wilson-Paust
Owner: J Zolezzi, L Wilson-Paust & J Truitt
Breeder: L Lawrence & L Wilson-Paust
Reserve Dog Reg: GCHS Crosswinds Every Mile A Memory [Dog]
Reserve Breed: Doberman Pinscher
Reserve Handler: Michael Shepherd
Reserve Owner: B & K Beaudreault
Breeder: C Hanisak, D Wedderman, S Duval & A Ring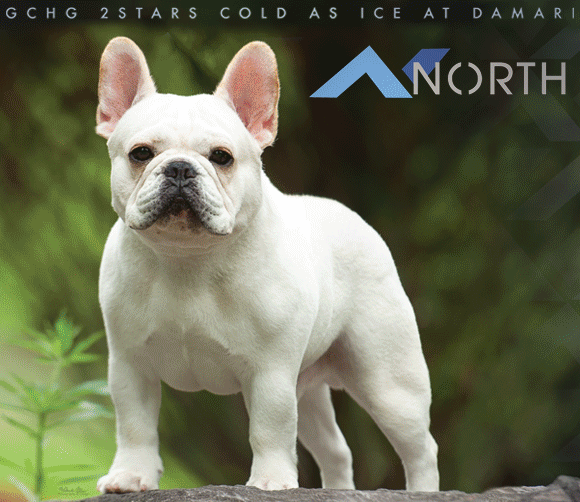 Sporting Judge's Name: Mrs. Terry M. DePietro
Total Entry: 161
#1-
Dog Reg: Kevmars I Dee Claire [Bitch]
Breed: Retriever (Labrador)
Handler:
Owner: L & E Krueger, M Anderson & J Fitzrandolph
Breeder: M Anderson & J Fitzrandolph
#2-
Dog Reg: GCH Sincerus Magnificent Obsession Of Latierra [Bitch]
Breed: Vizsla
Handler: Clint Livingston
Owner: Laraine & Kelly Clark
#3-
Dog Reg: CH Dynastys Oughtabe Master Of The Sea DJ DN CGC [Dog]
Breed: Retriever (Golden)
Handler:
Owner: S & T Reeves & D & J Cooper
#4-
Dog Reg: GCHB Trio Hopes Legendary Lawman RN TKN [Dog]
Breed: Brittany
Handler: Clint Livingston
Owner: L, J & S Griffin & K & C Livingston
Hound Judge's Name: Ms. Nikki Riggsbee
Total Entry: 81
#1-
Dog Reg: GCHP Starline Windborn Classique [Bitch]
Breed: Whippet
Handler: Lori Wilson-Paust
Owner: J Zolezzi, L Wilson-Paust & J Truitt
Breeder: L Lawrence & L Wilson-Paust
#2-
Dog Reg: GCH Soletrader Dean Martin [Dog]
Breed: Petit Basset Griffon Vendeen
Handler: Clint Livingston
Owner: N Frost
Breeder: G & S Robertson
#3-
Dog Reg: GCHB Eldorado N Akuaba Outlaw Legend At Relic [Dog]
Breed: Basenji
Handler:
Owner: D Sanders, P Geoffroy & L Sanders
#4-
Dog Reg: Pupukearidge Vision of Virtue [Bitch]
Breed: Rhodesian Ridgeback
Handler:
Owner: A Stone, H MacPhail, J Mobley & B & T Peach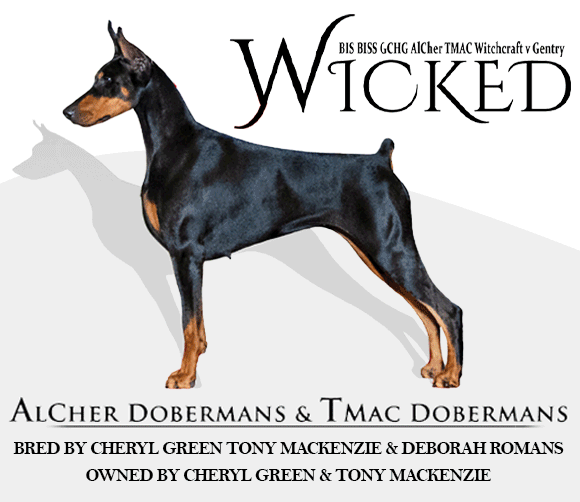 Working Judge's Name: Mr. James E. Noe
Total Entry: 133
#1-
Dog Reg: GCHS Crosswinds Every Mile A Memory [Dog]
Breed: Doberman Pinscher
Handler: Michael Shepherd
Owner: B & K Beaudreault
Breeder: C Hanisak, D Wedderman, S Duval & A Ring
#2-
Dog Reg: GCH Shekinahs I Set Fire To The Reign [Bitch]
Breed: Alaskan Malamute
Handler:
Owner: J Clement & J Van Zandt
Breeder: J Van Zandt
#3-
Dog Reg: GCHB OBlakos Guardian Spirit Tazi [Dog]
Breed: Samoyed
Handler: Robert Chaffin
Owner: C Bates
#4-
Dog Reg: GCH Del Caritas Ol Glory You Hit Only What You Aim For [Bitch]
Breed: Dogo Argentino
Handler:
Owner: R Lee & A Wasson
Terrier Judge's Name: Mrs. Lorraine W. Bisso
Total Entry:
#1-
Dog Reg: CH Larohs Rocky Mountain High [Bitch]
Breed: Miniature Schnauzer
Handler: Monica Lamontagne
Owner: R & L Hartshorn, M Lamontagne & B Kilbourne
#2-
Dog Reg: GCHG Menushas Pancho Villa [Dog]
Breed: Miniature Bull Terrier
Handler: Clint Livingston
Owner: C Baldridge
Breeder: Beverly Krautler
#3-
Dog Reg: GCH Envoy Looks Like An Angel At Quietwood [Bitch]
Breed: Bull Terrier (White)
Handler:
Owner: B Blink & D Davis
#4-
Dog Reg: CH Brush Creek Winner Takes It All At Albemi [Dog]
Breed: Lakeland Terrier
Handler: Jesus Moreno
Owner: A Castro Garnier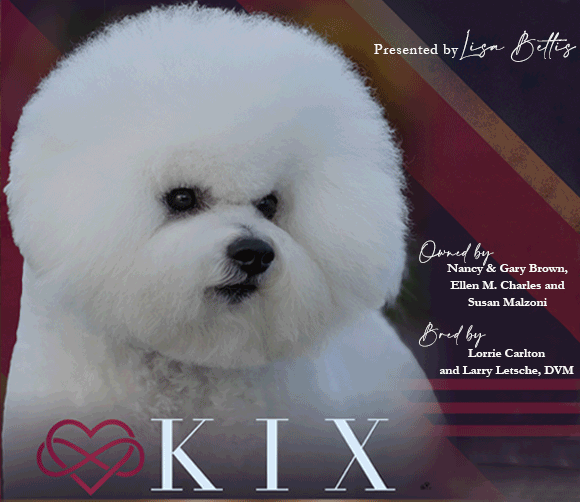 Toy Judge's Name: Ms. Nikki Riggsbee
Total Entry: 129
#1-
Dog Reg: GCHP Ringo Star Ot Nevskogo Hobbita [Dog]
Breed: English Toy Spaniel Bl & PC
Handler: Christopher Keith
Owner: P & R Caldwell
Breeder: N E Sedykh
#2-
Dog Reg: GCHS Anabelle Beautiful [Bitch]
Breed: Papillon
Handler: Karen Livingston
Owner: J Able-Jones & J & J Jones
Breeder: O Petrova
#3-
Dog Reg: GCHB Ballofurs Maybe Im Amazed [Dog]
Breed: Pomeranian
Handler: Aly Bell
Owner: Bethanie Walder
#4-
Dog Reg: GCH Touche Hi N Mai-T at Chic [Dog]
Breed: Japanese Chin
Handler: Matthew A Hoaglund
Owner: V Dovellos & J Martenson
Breeder: J Martenson & V Dovellos
Non-Sporting Judge's Name: Ms. Nikki Riggsbee
Total Entry: 103
#1-
Dog Reg: GCHG Good Fortune Good And Ready II [Dog]
Breed: Chinese Shar-Pei
Handler: Clint Livingston
Owner: J & V Mauk
Breeder: G Fritz
#2-
Dog Reg: CH Master Rock Calaco (Alonso/Tojo) [Dog]
Breed: Xoloitzcuintli
Handler: Dylan Kipp Keith
Owner: S Tojo & M Alonso
Breeder: S Tojo & M Alonso
#3-
Dog Reg: GCHS Lantanas Time To Talk At Bradmar [Dog]
Breed: Tibetan Spaniel
Handler: Terri Galle
Owner: B Eymard, M Marler & G Krall
Breeder: Carole Zieris & Shirley Carroll
#4-
Dog Reg: Asurebets Cheers To Onyx [Dog]
Breed: Boston Terrier
Handler:
Owner: R Fernandez & K Vixayo
Herding Judge's Name: Mr. James E. Frederiksen
Total Entry: 99
#1-
Dog Reg: GCHB Stellars Queen Of The North [Bitch]
Breed: Miniature American Shepherd
Handler: Maggie Pryor
Owner: L Brown
Breeder: L Brown
#2-
Dog Reg: GCHG XIV Karat A Date To Remember CGC [Dog]
Breed: Cardigan Welsh Corgi
Handler: Sherri Hurst
Owner: A Miller & S Hurst
Breeder: S Hurst & N Short
#3-
Dog Reg: Kensils Proven Innocent [Dog]
Breed: Shetland Sheepdog
Handler:
Owner: S & D Calderwood
Breeder: S & D Calderwood
#4-
Dog Reg: Arrowhill Chimera Audarya Ad Astra
Breed: Collie (Rough)
Handler:
Owner: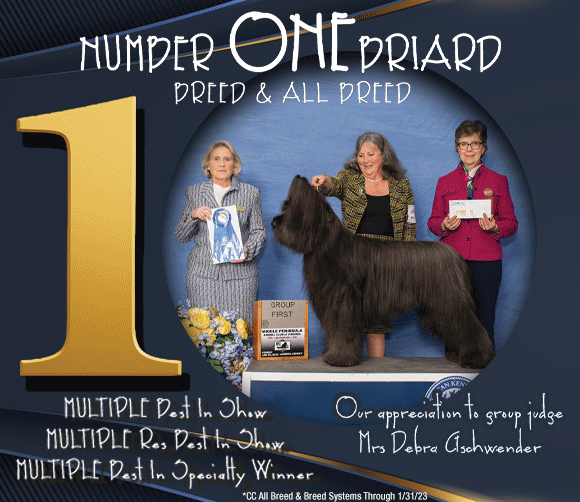 ---
Please note these results are not official and may be subject to change once official results are submitted to AKC.
The Canine Chronicle is not responsible for any errors or inadvertent omissions in the information reported on this site.
All information on www.caninechronicle.com is the sole property of The Canine Chronicle and Endeavor Publications, Inc. Reproduction of contents,either whole or in part is not permitted without consent of the publisher.
Short URL: http://caninechronicle.com/?p=258999
Posted by
Liz Powell
on Mar 17 2023. Filed under
All Breed Show Results
. You can follow any responses to this entry through the
RSS 2.0
. Both comments and pings are currently closed.