Table Talk · October 13, 2021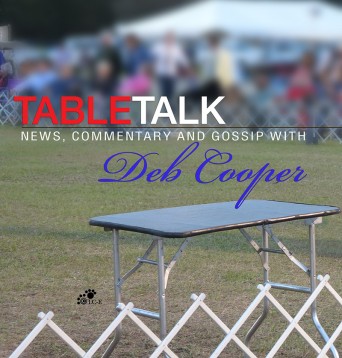 I am back from the most amazing week on the East Coast where I had the privilege to cover Morris & Essex, Hatboro, Devon and, finally, Montgomery County Kennel Club with Table Talk Live! The week began with the much-anticipated Morris & Essex Kennel Club show which occurs every five years. This time, however–due to the pandemic–we went six years, but the good news is that next time we only have to wait four years!! I have never seen so many people so happy to show with 7:30 AM ring times! Everyone looked simply amazing and whoever was in charge of the weather gets a big gold star!
After Wednesday's show, we headed to Macungie, Pennsylvania for two days of Hatboro Kennel Club at a new venue, Macungie Memorial Park. This venue gets a big thumbs up from me, especially since Montgomery County Kennel Club also held their show at the same location.  Since it was the first time holding shows there, I am very impressed at how smoothly everything went. The club members and volunteers for both shows deserve a huge thank you from the fancy. Of course, things would not have gone as smoothly as they did without the help of Site Control which is led by Harry and John Miller. (I must give a special shout-out to Andy Cooper from Site Control who drove me around the Devon showgrounds looking for my car that was temporarily lost!)
My vote is to go back to Macungie next year for Hatboro and Montgomery County, and wouldn't it be LOVELY if Devon joined the party!!!  While the Macungie venue was supposed to be temporary, I am guessing most will agree that it was a very nice alternative and worked out very well. What do you think? Shoot me an email at deb.cooper@caninechronicle.com and give me your opinion!!
As in past years, Saturday's Devon show was held at Ludwig's Corner. Those fanciers with alot of stamina packed up and drove to Ludwig's Corner for the one-day show. Things went smoothly until Best In Show!  When the 7th dog in the Best In Show lineup was on the table, the fire department across the street started shooting off fireworks. The boom frightened handlers, spectators and especially the dogs. Sadly, judging could not be stopped until the fireworks concluded because it was almost pitch dark. All that kept going through my mind was noise like that could ruin the future of a dog's career! Fortunately, all the dogs in the ring are doing well, and hopefully will not have any issues from the experience. This is one more reason for Devon to join the party and move to Macungie, right? One can dream, can't they?
Thank you to everyone who participated in our Table Talk Live coverage. We really appreciate those of you who took a moment to visit with us. If you have not had a chance to check out our coverage from the week, be sure to check out the Canine Chronicle Facebook page, our website, or CanineChronicle.TV!  There are great videos, and many terrific photos.
I heard Jason Hoke returned from judging in Ecuador just in time to stop by Colonial Park in New Jersey to watch Desi Murphy judge Best In Show at Morris & Essex. A true road warrior that Jason is!
Karen Mammano is healing from ankle revision surgery and will be out for a couple weeks.  Heal quickly, my friend! You will be back to running left-handed circles in no time.
The Southern Handlers Charity League is looking for assistance setting up the Enid, Oklahoma shows this week. Those able to lend a hand should go to the Southern Handlers Charity League Facebook page or contact David Williams.
They held a very cool event at the Beagle National this year:  Meet the Stud!  Similar to Meet The Breeds, Meet The Stud is meant for breeders to talk to other breeders about their stud dogs, pedigrees, etc. What a terrific way to look for a stud dog for your special girl!!!!  This would also be a great way for "newbies" to talk to experienced breeders about the breed.
It is great to see some of our foreign fanciers back on US soil for shows! Hopefully, we will see more as we get back to normal.
Fanciers celebrating birthdays this week are Gary Andersen, Gaby Gilbeau, Teena Uyeno, Jen Reed, Maureen McCreery, Kasey O'Brien, Ray Filburn, Lacy Bauer, Justin Smithey, Tristen Lawrence, Rebecca Laing, Kathy Musto, and Jamie Hubbard.
I'm off to Las Vegas this week for the Black Mountain Kennel Club Shows. Stop by the Purina booth and say hello!
Enjoy the journey my friends. If you have not joined your local kennel club, now is the time!!!  Wherever your travels take you, be safe.  Until next time…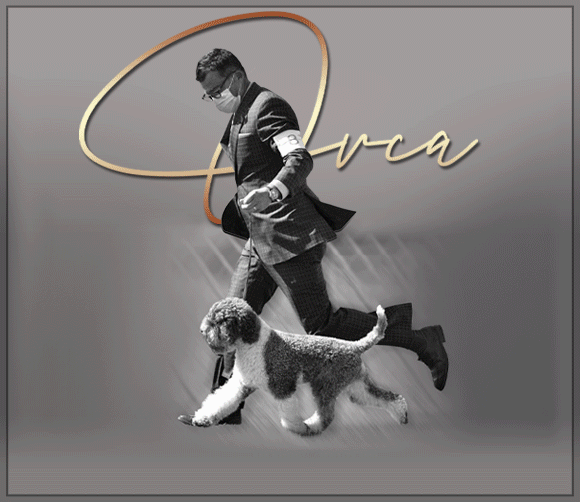 Short URL: http://caninechronicle.com/?p=214590