Viagra, ME & Me – New Hope for Megaesophagus
Click here to read the complete article
220 – September, 2021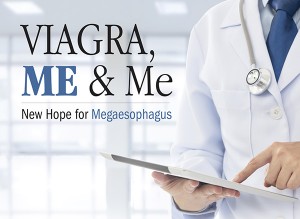 By Caroline Coile
As soon as it left my lips I was biting my tongue—I know better than to say, "I've never had (fill in the blank) in any of my dogs… Because as soon as I say it, that will be the very next thing I have a problem with. And as I was looking upon my three-week old litter, I stupidly said, "I'm so lucky. I've never had a single ill puppy, never had to make a life or death decision…"
So maybe it shouldn't have been a surprise when I started seeing spit-up milk all over the whelping box. I posted a picture of it to a Facebook canine reproduction group. The consensus was my dam had too much milk, and I was fortunate. I didn't feel that fortunate, so I started watching and waiting. It didn't take long before one little girl, Sugar Plum, spit up milk. Over and over.
"Megaesophagus" pushed its way into my thoughts. But that was something other people's puppies, in other people's breeds got, not mine. But Sugar Plum had the classic signs, even down to being the most typical age of three weeks. Affected dogs regurgitate, which happens suddenly and effortlessly, compared to vomiting, which involves preliminary stomach contractions. Unlike vomited food, regurgitated food has never reached the stomach so doesn't contain bile. Retching usually occurs soon after eating, but can also occur hours later, in which case the food may be partially digested due to salivary enzymes. Sugar Plum's sometimes looked like curdled milk.
ME in puppies can be caused by a persistent right aortic arch, in which a fetal structure fails to regress as it normally does with maturation, compressing the esophagus between it and the heart as the esophagus grows. It's treatable with surgery, but even so the prognosis is guarded.
Click here to read the complete article
220 – September, 2021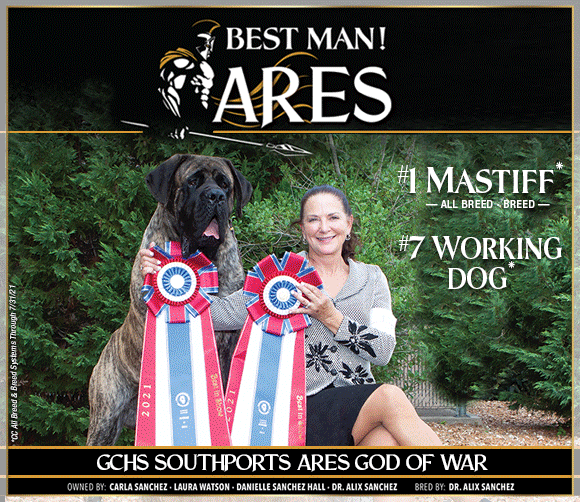 Short URL: http://caninechronicle.com/?p=211325
Posted by
AnthonyA
on Sep 19 2021. Filed under
Current Articles
,
Featured
. You can follow any responses to this entry through the
RSS 2.0
. Both comments and pings are currently closed.