The Art of Trimming – The Beginning
Click here to read the complete article
130 – October, 2021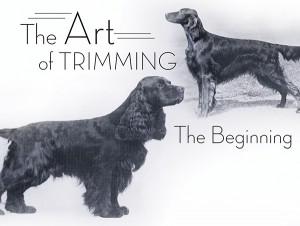 By Amy Fernandez
We bitch endlessly about every aspect of this game. That's a perfectionist mentality. And when you get a few thousand obsessive perfectionists in one place–well, it does not add up to perfect. That sort of demanding, overly critical attitude inevitably churns plenty of disagreement. However, it has also been responsible for creating the infrastructure of our sport. Think about it. Every cultural hallmark, rule, or ingrained habit is the result of someone deciding to do this right or to not do it at all.
Skeptics will balk, but that's the nature of cynical perfectionists, so we will ignore them for now. The fact remains that someone had to initiate the tradition of maintaining accurate–totally accurate–breeding records. And yeah, AKC could do a better job, but apparently purebred dog pedigrees have been good enough to sustain decades of breakthroughs in human genetic research. Wanna talk about shows? The mere fact that we all walk in there, know where to go, when to show, and how to present our dogs is no mere accident.
But I will leave it there because this story is focused on one particular mainstay of our sport, something we have taken for granted to the point where…I hate to say it, but it has become almost a parody in some breeds. Yes, this story is about trimming–trimming as a breathtaking art form. The kind of trimming that makes those old dog show photos pop like stunning works of art. So, as my intro suggests, that depth of technical artistry was no accident.
Before I get into it, I want to clarify one thing. Much of this information has never previously been on the record, and it's not happening because of me. My writing partner on this, the person with the knowledge and the details, is George Alston. He doesn't want to be part of the story, but without him there would be no story. George won't like it. However, for the sake of journalistic credibility, let's get that on the record.
So be prepared. Our story is going deep into the weeds, very deep in the weeds. Before you flip the page, I can promise that it offers some startling insights into how and why we got where we are today.
Click here to read the complete article
130 – October, 2021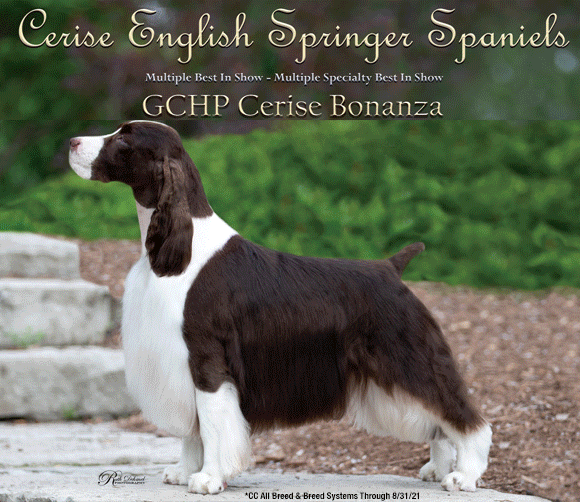 Short URL: http://caninechronicle.com/?p=213959
Posted by
AnthonyA
on Oct 11 2021. Filed under
Current Articles
,
Featured
. You can follow any responses to this entry through the
RSS 2.0
. Both comments and pings are currently closed.