Reducing The Occurrence Of Missing Testicles
Click here to read the complete article
138 – November/December, 2023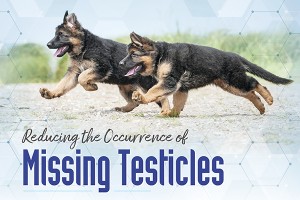 By Dr. Carmen L. Battaglia
Breeding for a desirable trait and away from a fault has always been the goal of every breeder. However, when things go wrong or when there is an unexpected outcome, some become confused and begin to point the finger of blame at the dog's genetics–a well-known sire or an ancestor who was known to produce at least one pup with the undesirable trait. Without DNA tests to help breeders find answers, many begin to look for answers in different places. Some begin with a review of their pedigrees in an effort to find an ancestor that can be given the blame. Others take a different approach and find comfort in collecting information about the frequency of missing testicles in litters produced by certain stud dogs that may appear in some known pedigrees. Then there are those who rely on rumors about a stud dog and what has been reported about him. These are the easy ways to place blame, but in each of these scenarios there are usually some obscure and unconfirmed facts about the dogs involved and their pedigrees.
Given this array of ideas and the many actions that usually follow, I decided to search for some real answers. It did not take long to learn that about 90% of the genes inherited by a pup come from ancestors in the first three generations of their pedigree, so there is a good chance that the carrier for missing testicles is somewhere among these 14 ancestors. This approach seems more likely since science has proven that finger pointing and rumors have not brought breeders any closer to solving the problem. My research also uncovered five facts about missing testicles and the six breeds most affected:
Click here to read the complete article
138 – November/December, 2023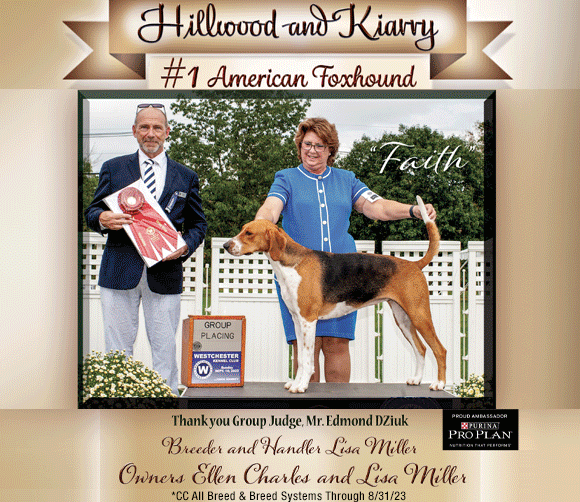 Short URL: http://caninechronicle.com/?p=275780
Posted by
AnthonyA
on Nov 21 2023. Filed under
Current Articles
,
Featured
. You can follow any responses to this entry through the
RSS 2.0
. Both comments and pings are currently closed.