AKC Dog Detection Task Force & Patriotic Puppy Program
Click here to read the complete article
276 – September, 2021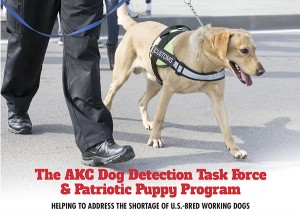 By Dr. Carmen L. Battaglia
In the United States there is a serious shortage of qualified dogs to perform the much-needed role of explosives detection. After 9/11, Boston, Brussels, New York and London, the number of terrorist attacks continued to increase and so did the demand for these talented dogs.
In 2016, the United States Senate held several hearings about the security of the U.S. infrastructure. The Senate learned that about 80% of the patrol and detection dogs used in the U.S. are purchased from European breeders, which means that the U.S. relies on others to produce a necessary resource for our safety and security. Witnesses at those hearings suggested that a domestic breeding program would help solve the problem of dependence on European breeders. Following those hearings, I was approached and asked if the American Kennel Club (AKC) could help.
I described the problem to the AKC Board, and they agreed that AKC, with its 158,000 breeders, 5,000 clubs and more than 20,000 events, should get involved. In 2017, AKC launched a pilot program called the AKC Dog Detection Task Force (DDTF) which began with a few staff, AKC board members, and a consultant. The mission of the program was to "study the areas in which the AKC could help address the crisis and the shortage of high-quality explosives detection dogs needed for U.S. national and public security while also advancing recognition of AKC as the preeminent authority on canines."
During the first two years of this pilot effort the DDTF made visits to breeders, vendors, government organizations and law enforcement agencies and established a focus on three major areas:
Click here to read the complete article
276 – September, 2021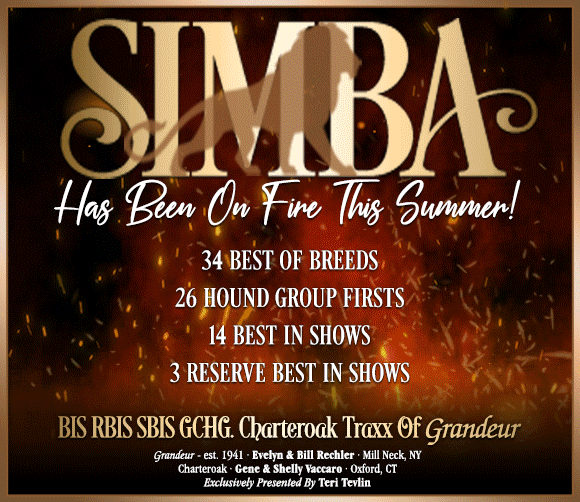 Short URL: http://caninechronicle.com/?p=211337
Posted by
AnthonyA
on Sep 21 2021. Filed under
Current Articles
,
Featured
. You can follow any responses to this entry through the
RSS 2.0
. Both comments and pings are currently closed.